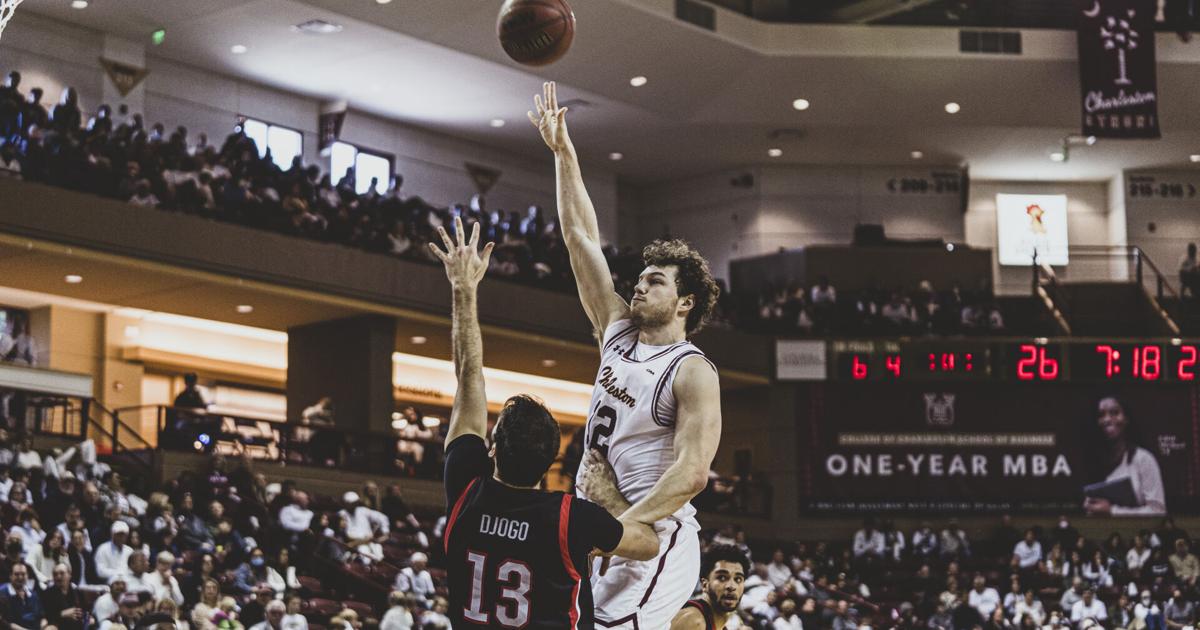 5 Games in 5 Days: What the College of Charleston and Citadel Basketball Teams Learned | Colleges
Five games in five days.
Charleston College and the Citadel. TD Arena and McAlister Field House. Dance teams and commissioned cadets. Incredible returns and blown leads, clutch shots and resounding free throws.
The Cougars and Bulldogs played five home games in five days last week, with the College of Charleston going 2-1 at "The Six" and The Citadel splitting two games at "The Mac."
Here's some of what we saw and learned as the Cougars (11-9, 3-5) finished the week tied for seventh in the Colonial Athletic Association, and The Citadel (9-11, 3-6) tied for eighth in the SoCon:
No lead is safe
On Tuesday, College of Charleston blew a 15-point lead with nine minutes left against William & Mary, but won on a John Meeks field goal with 1.1 seconds left.
On Wednesday, The Citadel trailed West Carolina by 19 points with 11:49 left before heading into the biggest comeback win in program history.
On Thursday, Hofstra scored the game's first 13 points and led College of Charleston by 15 only to barely escape with a three-point victory.
"It seems like every game comes down to the last possession," Cougars coach Pat Kelsey said. "I think (in CAA) everybody's good and nobody stinks. That's the best way to put it, everybody in our league is good and nobody stinks. A lot of times you'll have leagues and teams where that's not true, but everyone's fine and that's how it's going to be."
The same goes for the SoCon, where league leader Chattanooga lost a championship game — to last-place West Carolina.
Mr. Clutch
The College of Charleston's John Meeks and The Citadel's Hayden Brown were the main performers in a week full of drama.
Meeks, the 6-6 graduate transfer from Bucknell, was the hero when his left-handed base float caught on the rim and then fell through the basket with 1.1 seconds left against William & Mary. Two nights later, he missed two free throws with 8.8 seconds left, which would have given the Cougars a lead over Hofstra.
Then on Saturday, it was Meeks who scored nine straight points in the streak, finishing with 22, as the Cougars eliminated Northeastern 81-63.
"John has been a warrior for us this year," Kelsey said of Hofstra's disappointment. "He's such a pro and he's so mature. His backstage preparation is elite. He's going to bounce back and play a great game on Saturday."
Brown of the Bulldogs, a 6-5 graduate, scored the Citadel's last 10 points as the Bulldogs came back from 19 to beat West Carolina. He converted a 3-point play with five seconds left for the game-winning run, then fired a charge at the other end to seal the deal.
Saturday against SoCon leaders Chattanooga, Brown's absence was just as crucial. He took a knee to the thigh in the first half and played just 10 minutes of a 75-62 loss.
"He's been a monster for us," Citadel coach Duggar Baucom said of Brown, who was SoCon preseason player of the year and is averaging 18.2 points and 8 rebounds per game.
And there was Hofstra's Aaron Estrada, who presented the performance of the week. Oregon's 6-3 transfer scored the last 16 points for the Pride and finished with 30 points, seven assists and five rebounds in a 76-73 win over Charleston.
"Epic," Kelsey said.
In the stands
TD Arena and McAlister Field House are separated by just 2.6 miles, but are a world apart in terms of atmosphere.
The Cougars' Kelsey invested heavily in the ideas of "Our City" and "The Six" (a TD is six points, and the students are the sixth man at TD Arena, got it?), making sure to commune with the student section after each home game.
"Our home crowd was great," Kelsey said after the match against Hofstra. "They gave us a huge boost when we made our run in the second half. It makes such a difference. He's such a good college hall man, TD Arena, The Six. The students were brilliant, the group was great."
It's a bit different at McAlister Field House, where The Citadel draws less than a third (929 per game) of College of Charleston's attendance (3,971). The Citadel has cheerleaders, but no dance crew or Natty Heavy DJs or pep bands like the Cougars.
But when the military school cadets show up, as they did for the West Carolina game, they make a difference. And then there's a scene like Saturday's halftime game in Chattanooga, when a group of cadets received a standing ovation after being called into the military.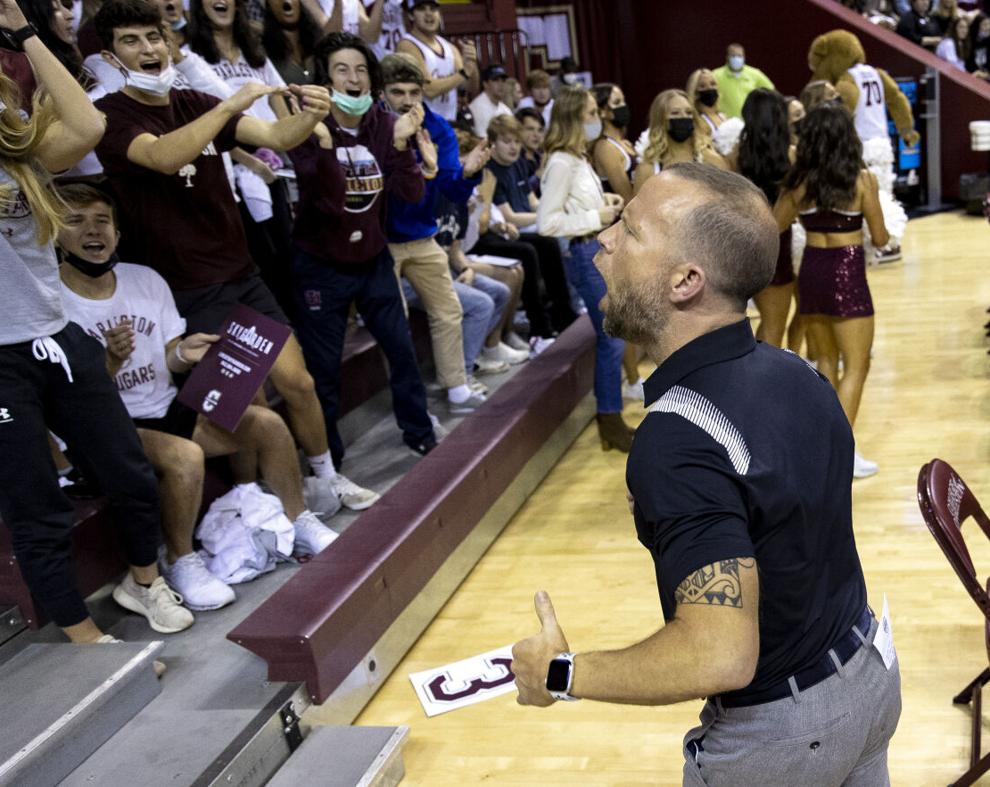 let's play
The main thing learned last week is what home fans are missing as The Citadel and College of Charleston haven't faced each other since 2016, with the Cougars winning the last 10 meetings.
A City Rivalry game this season would sport some juicy matchups.
Hayden Brown's quickness and brute strength against John Meeks' variety of post moves. Two of the best freshman shooters in Division I with Reyne Smith of Charleston and Jason Roche of The Citadel. Bulldogs 6-8 jumping jack Stephen Clark matches Cougars star Ben Burnham. Instant offense on the bench? Brenden Tucker from Charleston and Rudy Fitzgibbons from The Citadel. Leaders Dimitrius Underwood (Charleston) and Tyler Moffe (The Citadel) are very close.
The Cougars are deeper and more athletic, including promising young players like Nick Farrar and Raekwon Horton. But so does almost every team in The Citadel. The Bulldogs are used to that.
College of Charleston athletic director Matt Roberts would like to see the teams open the season against each other every year. It would be a fun way to celebrate the start of the calendar without interrupting anyone's season.
Let's play ball.