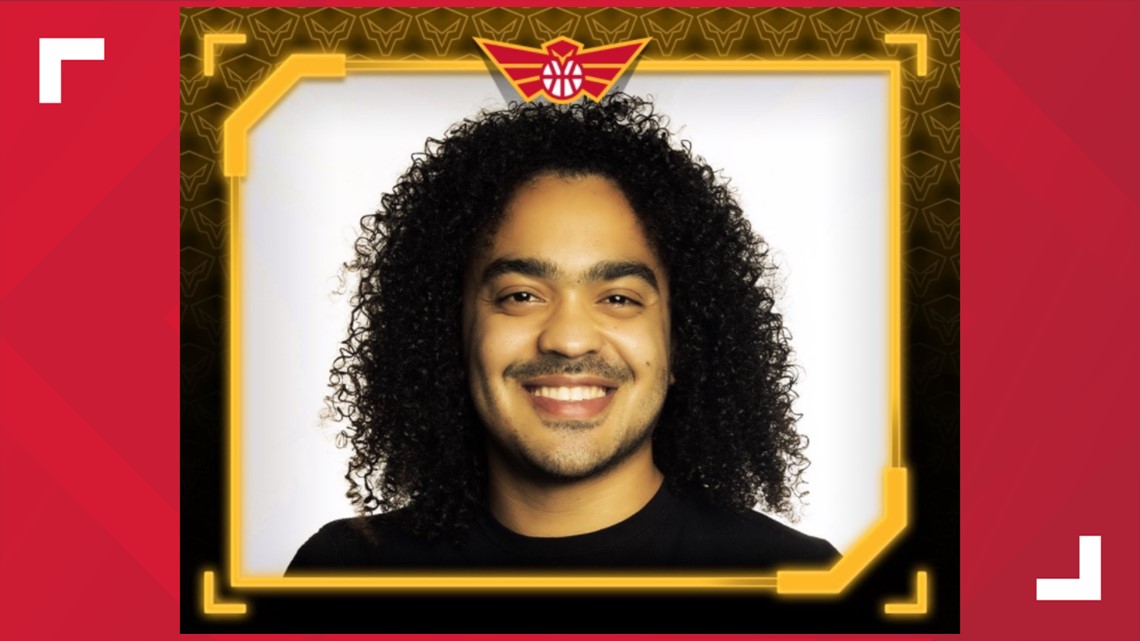 From his journey to coach the NBA 2K League Hawks Talon
"For me, it's very much about communication and unity," Hawks Talon coach MAELO said.
SAN ANTONIO — Trying to step into the shoes of former Hawks Talon head coach Wesley Acuff is probably a daunting task.
He built a respectable team, helped mold players, and built the roster with some of the best pro-NBA 2K players around the world.
However, fortune smiled on the team when they hired one of the best around in Ismael "MAELO" Diaz-Tolentino.
So how good is MAELO and the right choice for the job?
He led the Dominican Basketball Federation's 2K team to gold at the FIBA ​​esports Open III in the United States in May 2021.
He also created NBA 2K's La Liga Latina, served as a commissioner, and brought together teams from Central and South America and the Caribbean to compete in NBA 2K.
Needless to say, MAELO is the perfect person to guide Hawks Talon into the future.
In this exclusive Q&A, MAELO sits down with me to discuss his vision for the team, his journey to the NBA 2K League, and more, including some of his favorite things outside of the virtual NBA 2K pitch. League.
Jeff: Thank you for your time and for sitting with me today. So how did you start your way to the NBA 2K league?
MAELO: I would say I've always been a big fan of 2K, since 2K, 2K11 I feel like saying, I've played the game. The "my career" mode has always been my favorite, so I really into it. And then when the 2K league was announced, I actually tried to go myself.
I played combine, the first two seasons, and all that, but I just wasn't good enough as a player. I didn't have time to spend hours and then grind the game like that.
So I found a niche because I loved breaking down film, talking to gamers, building gaming communities, and that's something I was good at.
I figured out pretty quickly that there were no pro-am leagues and that kind of stuff for the Latino community or for the Spanish-speaking community. So I started doing my league tournaments, or pro-am tournaments, 3V3 tournaments, and stuff like that and slowly built a big community on Facebook and that kind of stuff.
So I would say that was my first time with the league, that I was organizing my own leagues. And then there was just the natural evolution of it as I transitioned into coaching and getting more involved in the competitive side.
Jeff: What advice did Coach Wes give you when he asked you to coach the league and coach professional players?
MAELO: Wes was great. He was great. From the moment I started talking to him, he's been giving me nothing but good advice and ideas about the league and everything. I think the biggest thing he did for me was helping me realize how fast and fast the pace is in the league.
Also how to deal with pro player egos and stuff like that, because that's something I didn't do before. Wes always told me to make sure I keep a clear line, a professional line, where we're friends but there's also a relationship between coach and player, and that's something that I would say , was a challenge for me on entering.
Because I consider myself a coach of players, I really believe that it is very important to build these personal relationships.
Do you think that there will be changes, differences for you in passing from the international to the American? Or at the end of the day, it's still the game and that's all that matters?
I think it's still 2K, it's still gaming. The thing that would be different is there's more games, there's more competition. There is more preparation before games. Because in international tournaments it is usually a short tournament. You play a team once maybe, if you meet in the final you play them multiple times.
But in the league, we're constantly going to play against these teams, and they're going to have a film on us, they're going to have a scouting report on us, and that's something that's going to make a difference. think. I would say it's something I look forward to, it's that preparation, the moments before the game.
What is your vision for Hawks Talon? What do you want to see this season with your team, your coaching style, moving forward?
For me, it's very much a question of communication and conviviality. I want to make sure the guys who are on the team are really working – they work hard, they play for each other.
I feel like I would be happy if we had the chance to compete every night, and everyone is having fun, everyone is happy with the situation they're in, and they're giving the best of themselves.
I would say my ultimate goal would be to build a sustainable culture. Something that can, aside from wins and losses, which of course is important, I want to see sustained growth and that enduring culture cemented in Atlanta.
Are there any specific areas, perhaps for individual players, that you want to see taken the next step?
I always say that I want my team to be unpredictable. This is the main. I want it to always stay fresh, I want it to be unpredictable.
People expect the Hawks to be very offensive because we have Ceez, he's a scorer. People don't really know that they are also good defensive players. So I would say my main focus is, of course, to stay unpredictable, but I will definitely focus on defense.
What's it like to represent your country in the NBA 2K League?
It's good. It's something I still think about, and I'm forever grateful. Just getting out of the Dominican Republic playing 2K, and then everything I did to get here, like building all these gaming communities and meeting people from all over the country and the region, it's awesome d to be the representation that this group of players didn't have in the league.
And for me, it's just a pleasure. It's not only the Dominican Republic but also Puerto Rico, Colombia, Venezuela, Mexico, all these Spanish-speaking countries that I've worked closely with over the past few years, it's kind of a victory for the community.
Let's get to know even more about you. What are your tastes, your favorite things? What does Ishmael like?
I'm big on movies. I'm really a movie fan. I love Marvel movies. I'm a huge Spiderman fan. I also like cult films. I really like Tarantino movies.
Music, I'm big on music. I actually played for a band, we had a ska and reggae band at the time that I played guitar for and it was really fun.
I would say one of my favorite activities is surfing, diving, anything to do with nature. That's actually my background, I went to school for ecology and environmental science, so I've always been focused on nature and hiking and that kind of stuff. So it's something I do a lot in my spare time and really enjoy.
San Antonio Spurs and NBA 2K fans can get the latest on Hawks Talon and the team, be sure to visit their website for all the latest news.