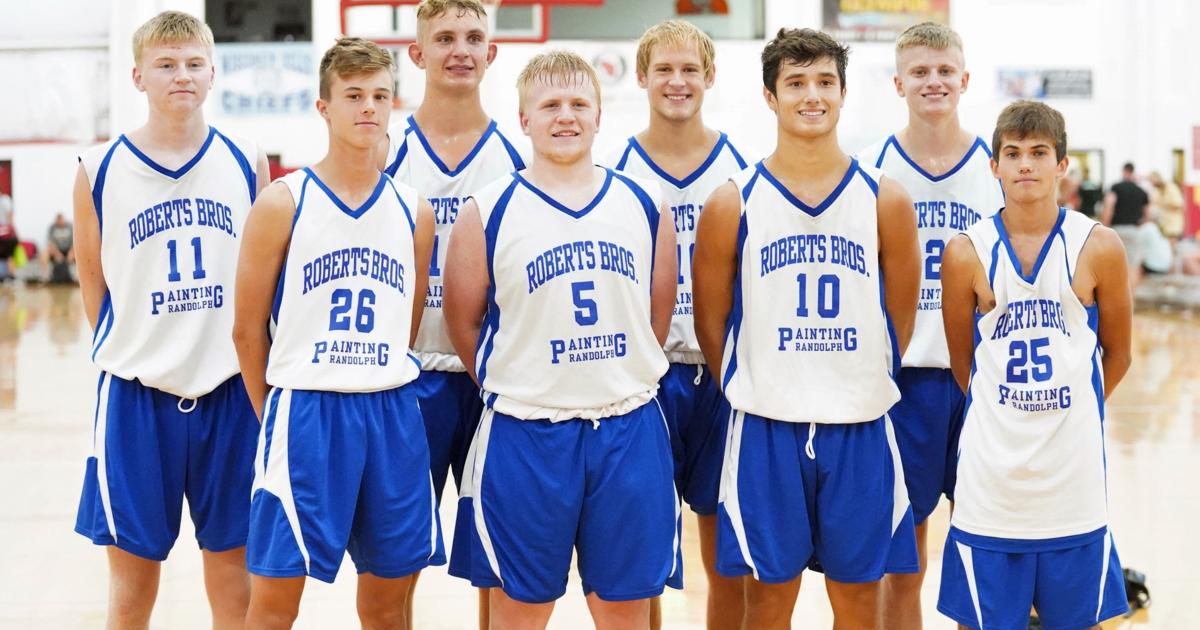 How 6 Players From 4 Different College Basketball Teams Formed A Rare Bond On The AAU Tour | boys basketball
In the highly competitive world of AAU basketball, highlight reels filled with nasty crosses, pinpoint passes, and superior dunks dominate the day.
The stunning plays are what have helped the league year-round become the most fertile recruiting ground for NCAA coaches, where individual accolades matter more than team success.
None of those things are what made the experience so special for six players from the Randolph Roberts Brothers AAU team region during a seven-year span together.
The group consists of Randolph seniors Sam Grieger and Travis Alvin, Pardeeville senior Derek Lindert, Portage senior Isaac Paul and Mauston senior Adon Saylor and junior Drew Craig. They won 242 games (losing just 12) and 45 tournament championships from when they were in fifth grade.
"On the pitch, we are like a family," said Paul. "We are more than just friends and teammates within the AAU team. Of course, for seven years, you get to know each other well; you get close, you hang out and you have weekends in the summer so you're with them all the time.
What does it take to be a 2,000 point scorer? Pardeeville Boys' Basketball's Derek Lindert Explains
Although they are no longer AAU teammates, the group's friendships are still strong as five of them are in the middle of their high school send-off campaign and hope to lead their respective teams into deep playoffs.
"A lot of AAUs (teams) are really into winning and getting the best players, but we're a lot more into developing friendships. I think I'm prouder of that than of wins, because a lot of those kids have become best friends," said Marty Craig, who coached the band for their entire seven-year run. "That's probably the most rewarding part of it all."
It's all that time together that has benefited the group the most on the pitch, and the boy showed it.
Small town kids make a splash
Among the tournament championships on the band's resume are some of the most prestigious in the Midwest, including the Hugh Roberts Classic at JustAgame Fieldhouse in Wisconsin Dells and the Mississippi River Classic in Dubuque, Iowa.
Even in tournaments the band didn't win – Marty Craig believes the band "won every tournament in the state at least once during their time together" – they caused a stir. Craig is confident his group has had a three-year streak to reach the semi-finals of every tournament, including a renamed NY2LA tournament in Milwaukee.
And the team was proud to come from small Wisconsin communities while playing against big city kids.
"There's not a lot of people that can say they're from a small town in the Midwest…go out and beat those big city teams," Alvin said.
That's all the more impressive considering how unimposing the band from the oldest AAU program in the state is, Marty Craig said.
No one on the list was over 6ft 6in tall. Alvin was the tallest, while Columbus senior Jack Fritz (6-5) and Laconia senior Dakota Deich (6-4), who both joined the core group in their senior years, are the next alongside Grieger (6-4).
"When we walked into the gym, nobody was really scared of us," Marty Craig said.
But looking imposing and scaring their opponents has never been the team's strength, it's their cohesion and focus in training on defense that has paid off in an environment that lends itself more on the attack.
"[Playing defense is] not really an AAU thing," Saylor said. "And we were just playing together. Most teams don't play together for seven years, so when you get that team chemistry in an AAU team, it's special.
How an improved transition game built on strong defense fueled the Portage Boys' basketball offense
And that little core has definitely helped the boys get the most out of each other. Grieger said constantly facing each other in practice makes everyone better.
"They listened, they bought into our philosophy, and they were going to work so hard on their games," Marty Craig said. "All of these kids are gym rats and put time and effort into it. I think it was just about showing them what it takes."
'We' over 'me'
Randolph Roberts Brothers AAU didn't care who was in charge that day.
Sometimes Saylor, an unsuspecting playmaker, would take over games, Marty Craig said. Later, Grieger became "the tournament's best player" over the past year, and Paul shone in other ways despite not being one of the leading scorers.
"These kids really bought into that and were willing to sacrifice some of their own games," Marty Craig said.
It's different on their high school teams.
Five of the six leading players are among their team's top three scorers this winter. Lindert (Pardeeville), Grieger (Randolph) and Saylor (Mauston) all lead their teams.
Lindert, who became the Bulldogs' all-time leading scorer on Dec. 28, is averaging 25.4 points, 8.3 rebounds, 3.6 assists and 2.8 steals per game as he helped Pardeeville set a record of 9-4.
Derek Lindert of Pardeeville men's basketball becomes program's all-time leading scorer
Grieger, meanwhile, ranked the Rockets 4th in Division 5 last WisSports.net poll of coaches with an 11-2 record. The guard is averaging 19.7 points, 8.7 rebounds and 5.0 assists, and he's complemented by the double-double factory that is Alvin (17.5 points, 11.2 rebounds).
The statistics are up to date Monday evening. Randolph was scheduled to face Manitowoc Roncalli, ranked fourth in Div. 4 on Tuesday night in a showdown between two of the state's top teams, but the game was called off due to COVID-19 protocols.
Saylor has 21.9 points, 6.4 rebounds and 5.6 assists for the Golden Eagles, while Drew Craig is picking up a few points a night in a reserve role, both helping Mauston to a 7-4 record.
Brock Massey's final 3-pointer gives Mauston Boys a thrilling win over Portage
Fritz powered Columbus (8-3) with 15.1 points per night, while the Warriors are 6-7, with Paul adding just 3.6 points per game but playing a key role defensively.
For the boys, it's remarkable how far they've come from where they were just seven years ago.
"You can see them seven years ago when they weren't great, and you can see how they get better every year and get better every year. How leaders they are in their own teams – we can we connect in our own team and then they are the best player or star player in their teams," Paul said.
"The growth all these guys have had is amazing," said Marty Craig. "To just think back to when they were only in fifth grade and running around, to see how they all developed their game and, just as importantly, became great young men. They're all quality guys, and that's something I'm equally proud of.
Enemies friends
All six also had the chance to compete in a college setting.
Lindert and the Bulldogs (9-4, 6-1 Trailways West Conference) have already lost to Grieger, Alvin and the Rockets (11-2, 7-0) once and are scheduled to meet again Feb. 10.
Not in the niche: Dynamic duo, solid defensive power, Randolph boys' basketball to defeat Pardeeville
Meanwhile, Saylor's Golden Eagles defeated Paul's Warriors 56-53 in a non-conference game on Dec. 14.
Friends steal quick moments to chat during the heat of the moment.
"It's kind of weird," Lindert said of their rivalry with the Rockets. "During free throws you talk to them a bit, but we've always been competing against them for a long time, so it's not too different."
Said Saylor: "I like playing against them. It's fun to play with them and then battle them. It's different but it's fun."
It's this lifelong friendship that their AAU coach, Marty Craig, finds special. He enjoys watching the group still reunited for post-game meals, staying in the same hotel and going on family vacations together, something he doesn't always see in other teams.
Even Paul didn't miss a moment this summer and fell out with his buddies despite recovering from a torn anterior cruciate ligament suffered during the 2020 fall football season.
"It's really inspiring because Isaac has fought a lot," Alvin said. "He sat with us at every tournament, all summer, to show how close we were and to show what a tightly knit group we were."
The band definitely appreciates it.
"It's been one of the best experiences of my life, playing in the AAU – it was so much fun for 10 years and I'll never forget the many tournaments we had together," Lindert said. "You always remember the memories off the pitch; you remember winning tournaments, but the off-court memories are more special.
Photos: Portage and Baraboo basketball boys meet in pre-holiday rivalry matchup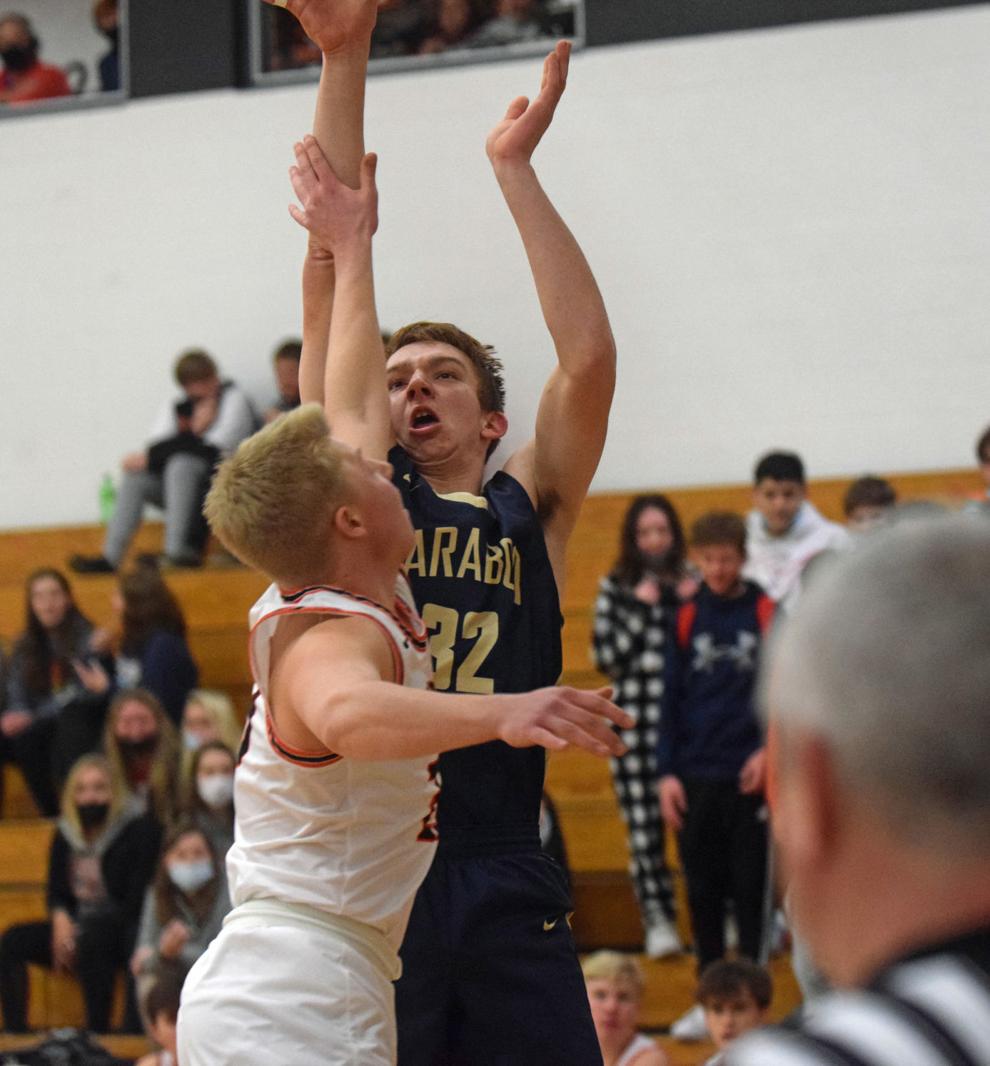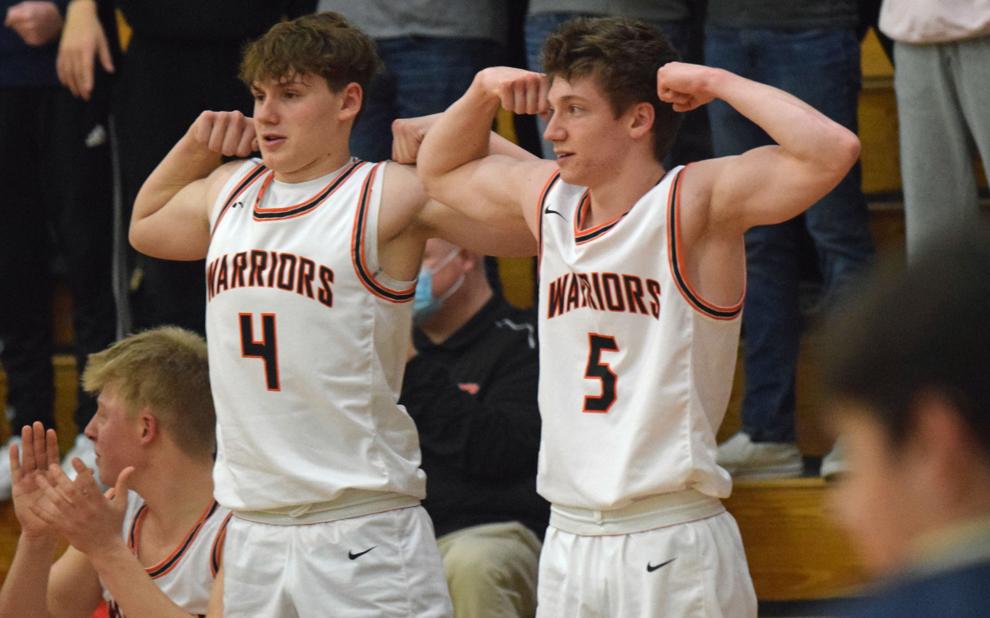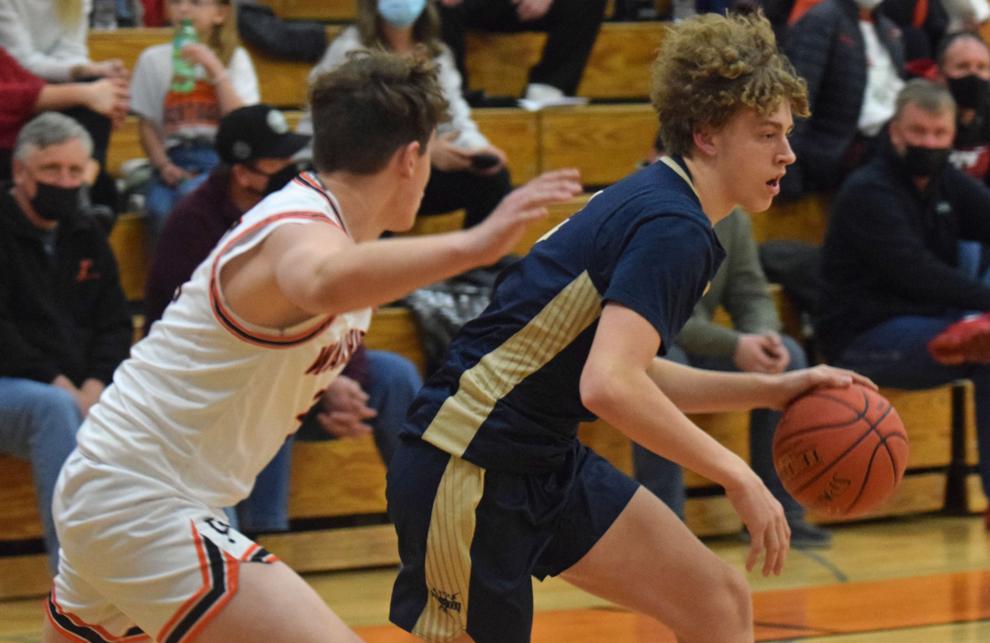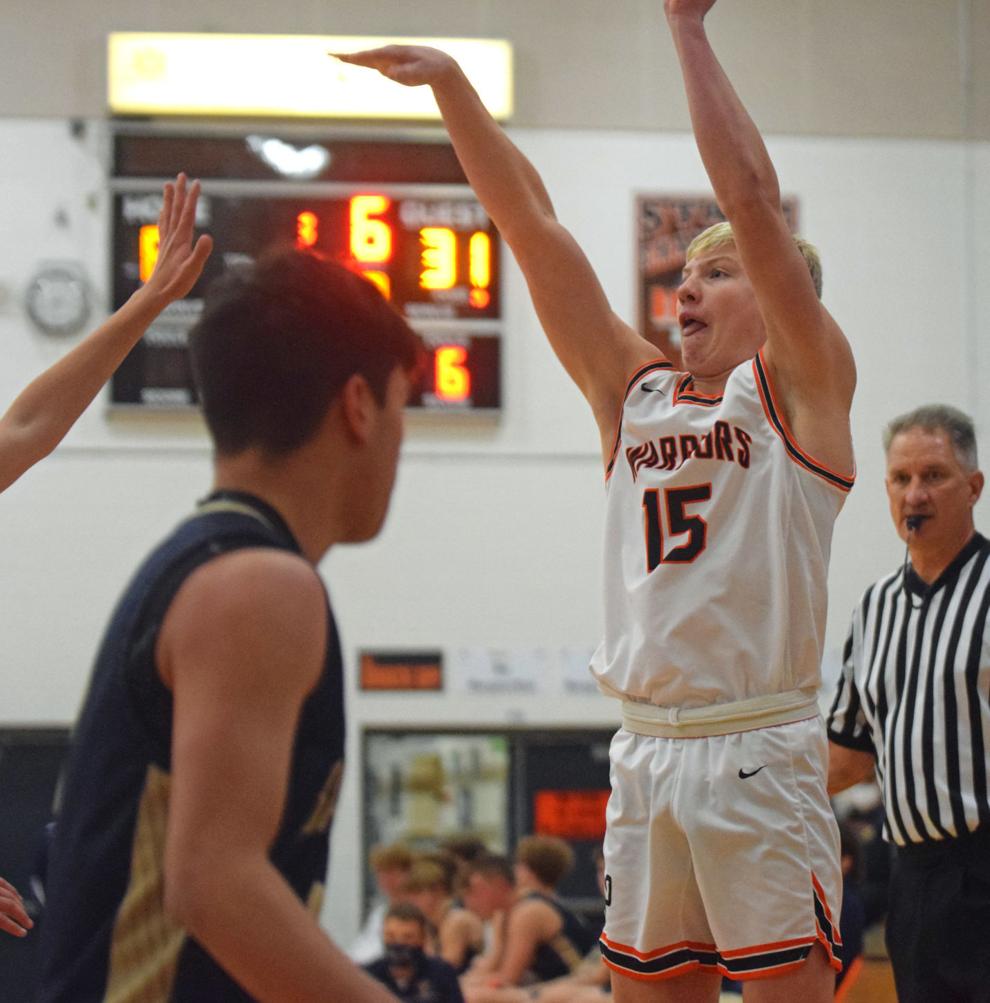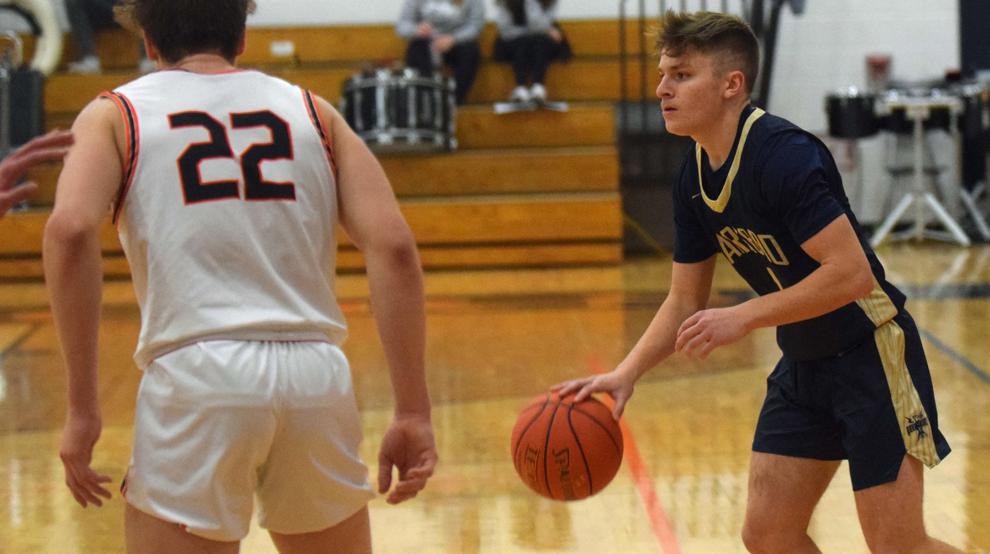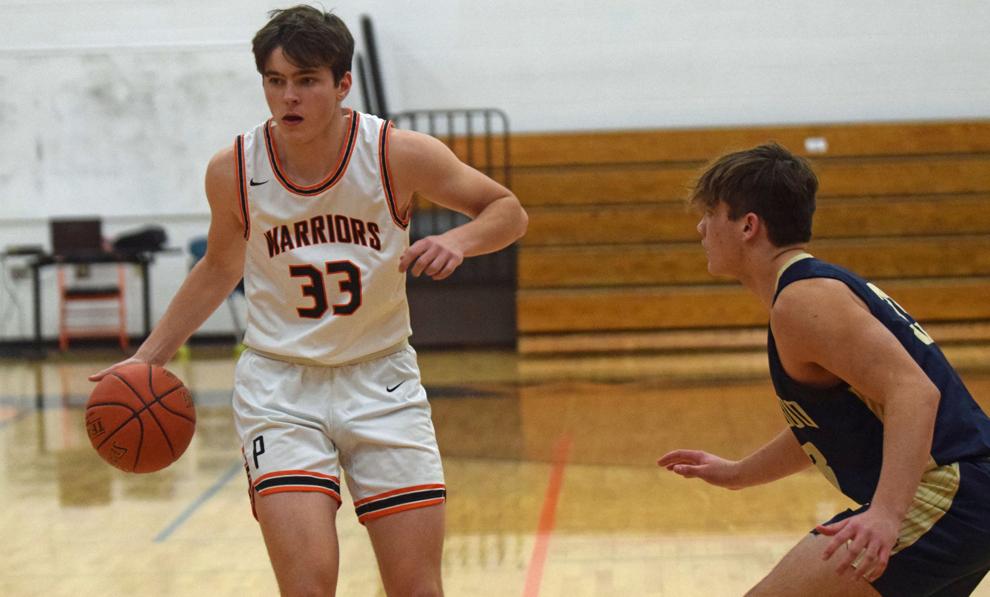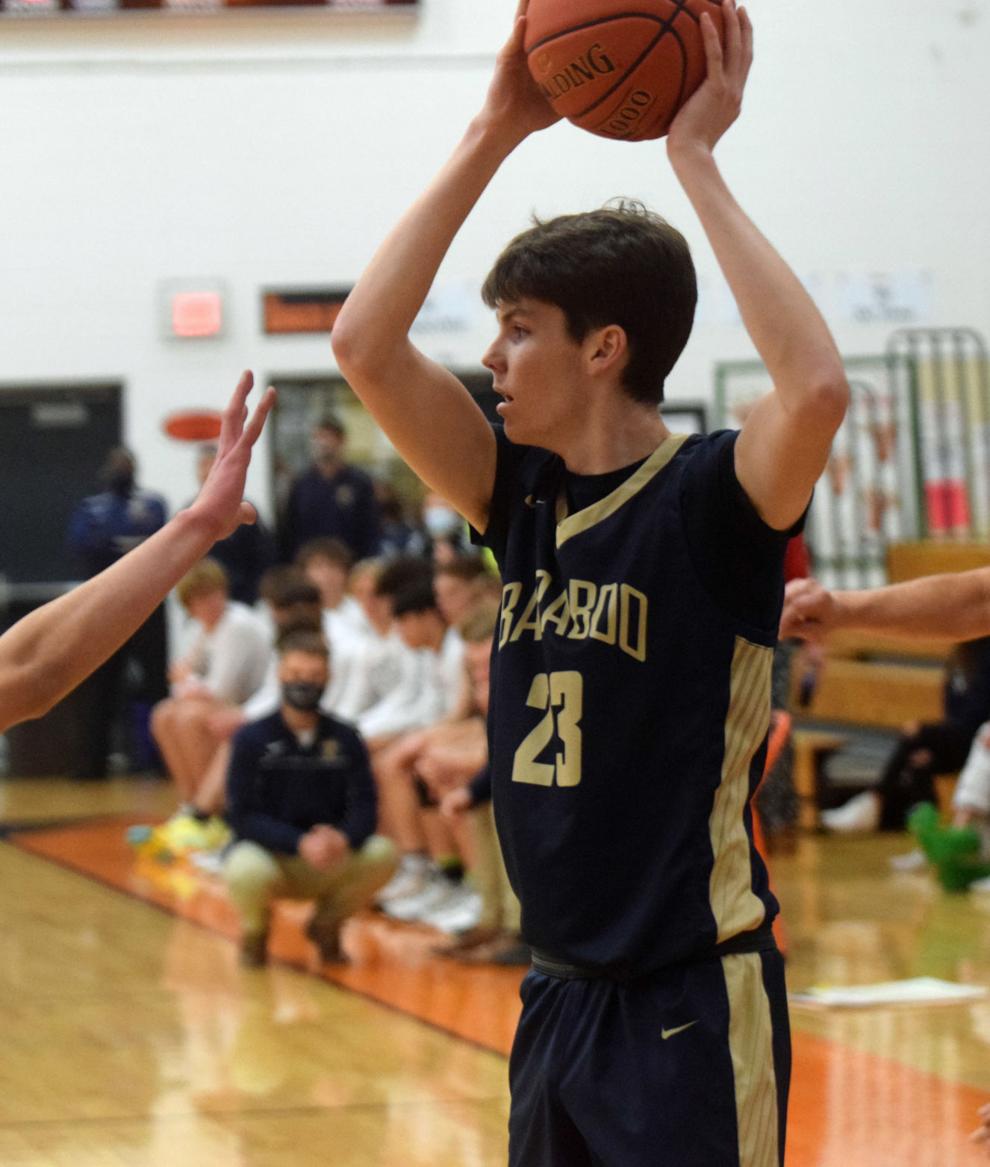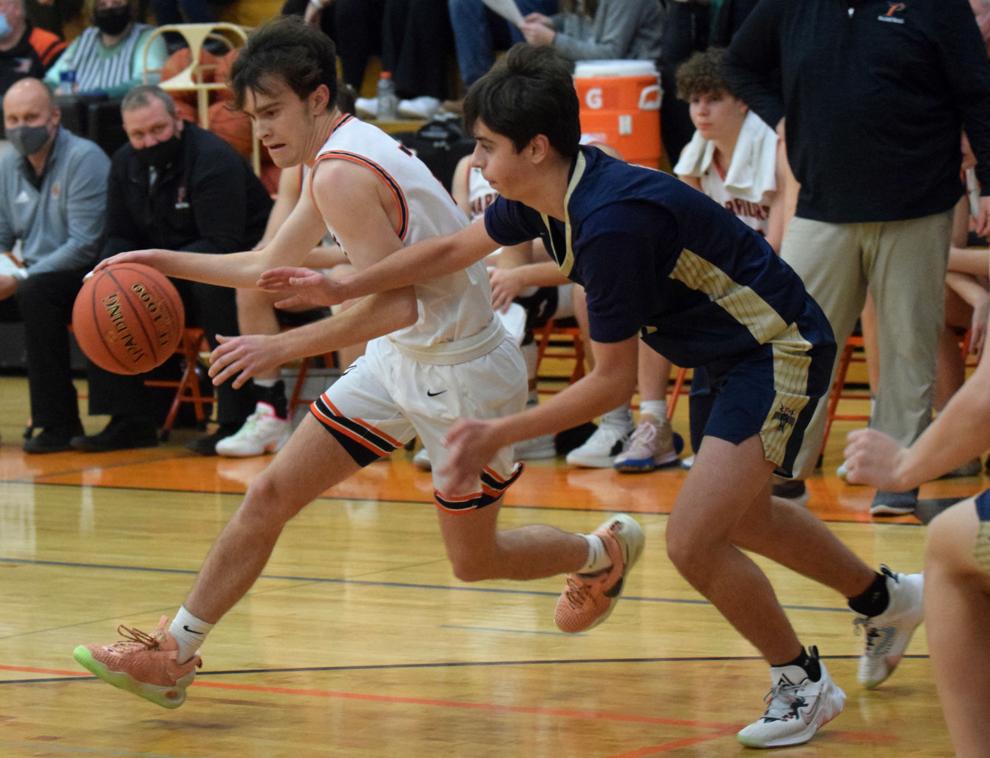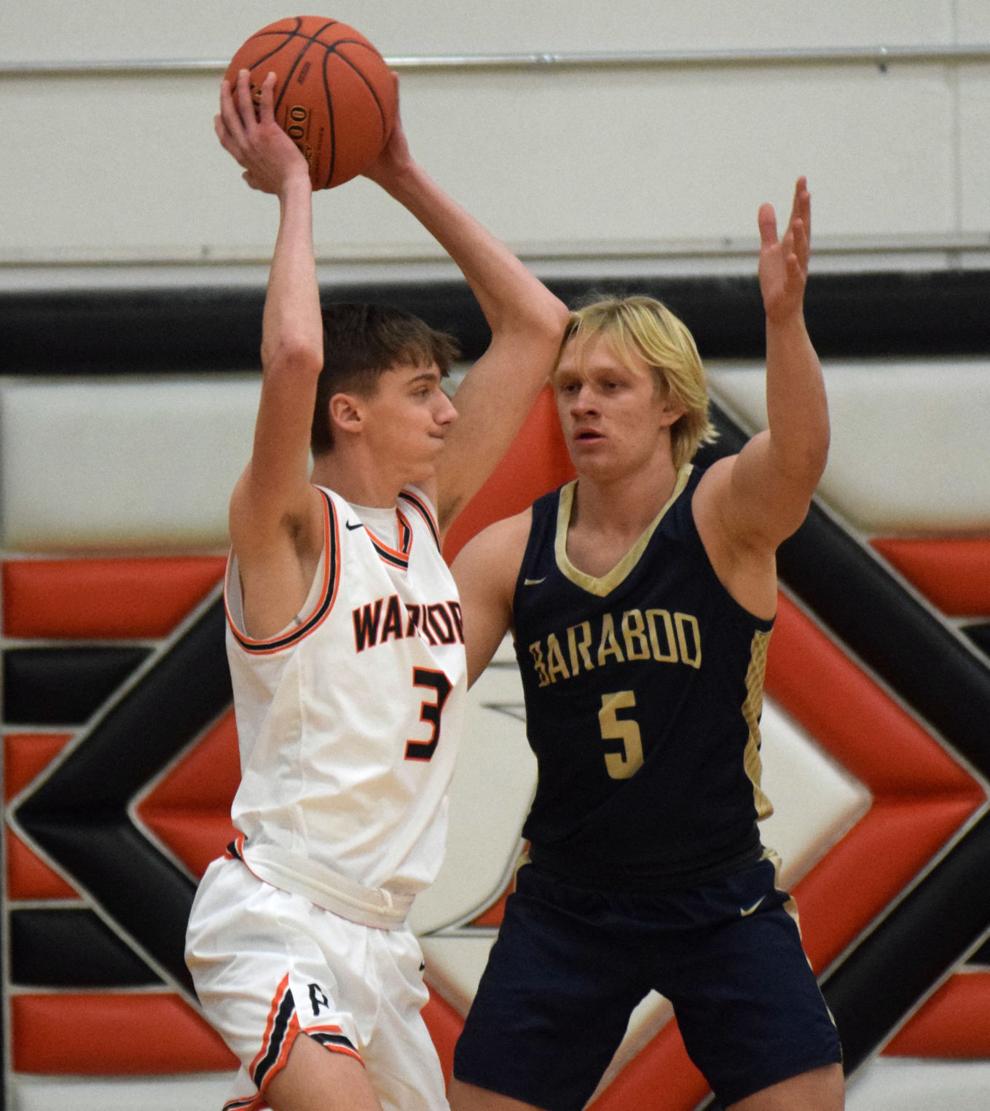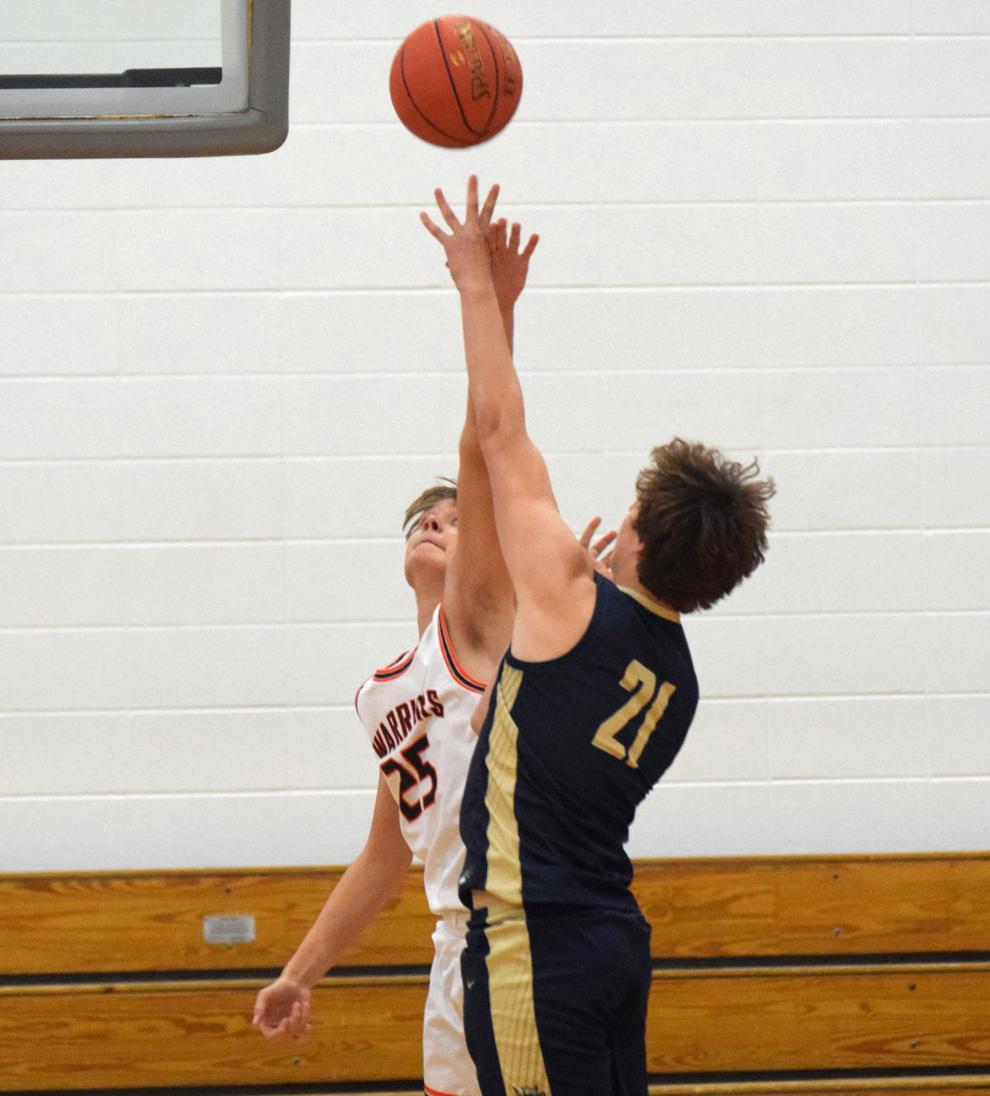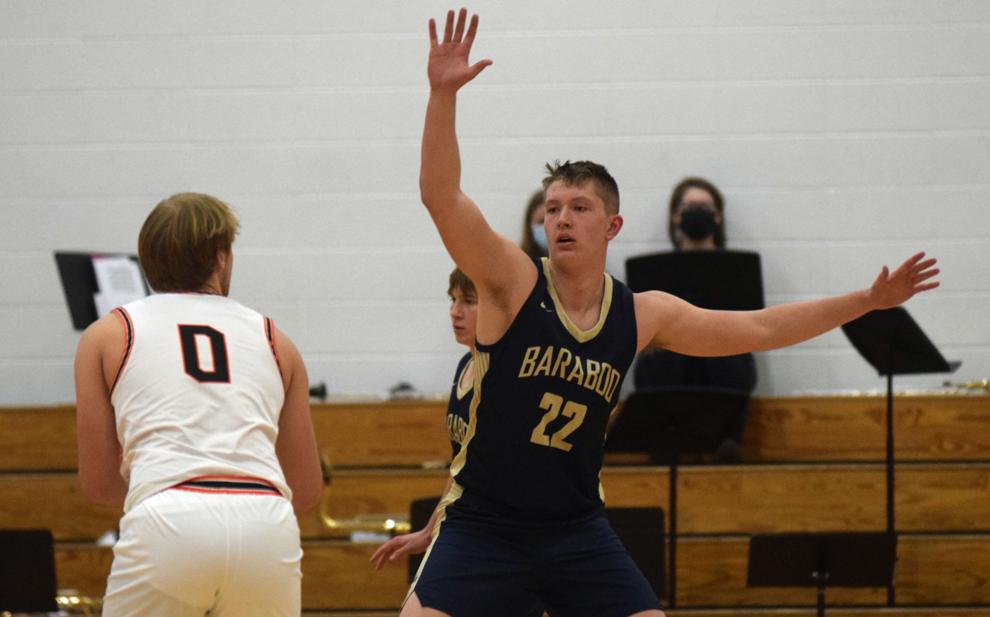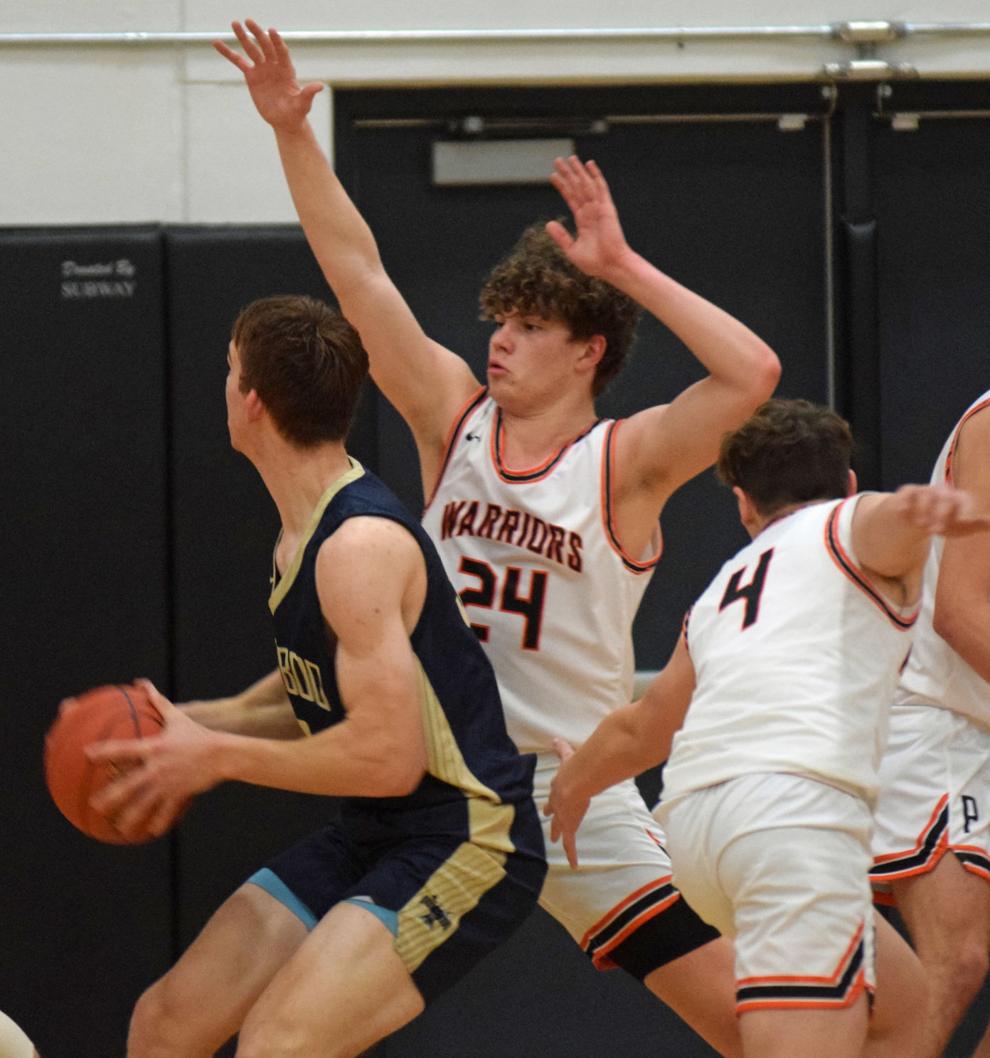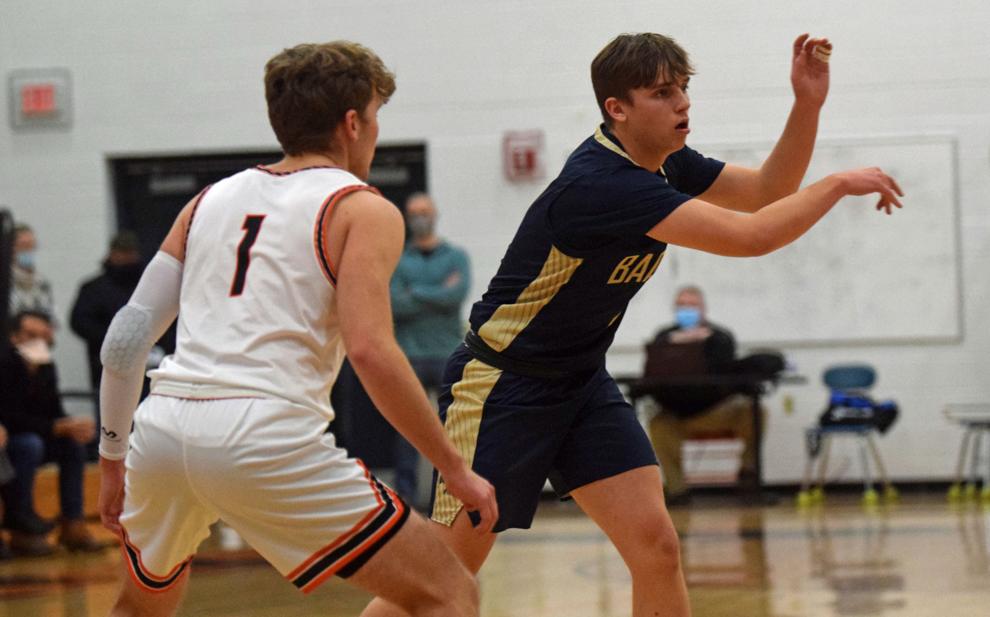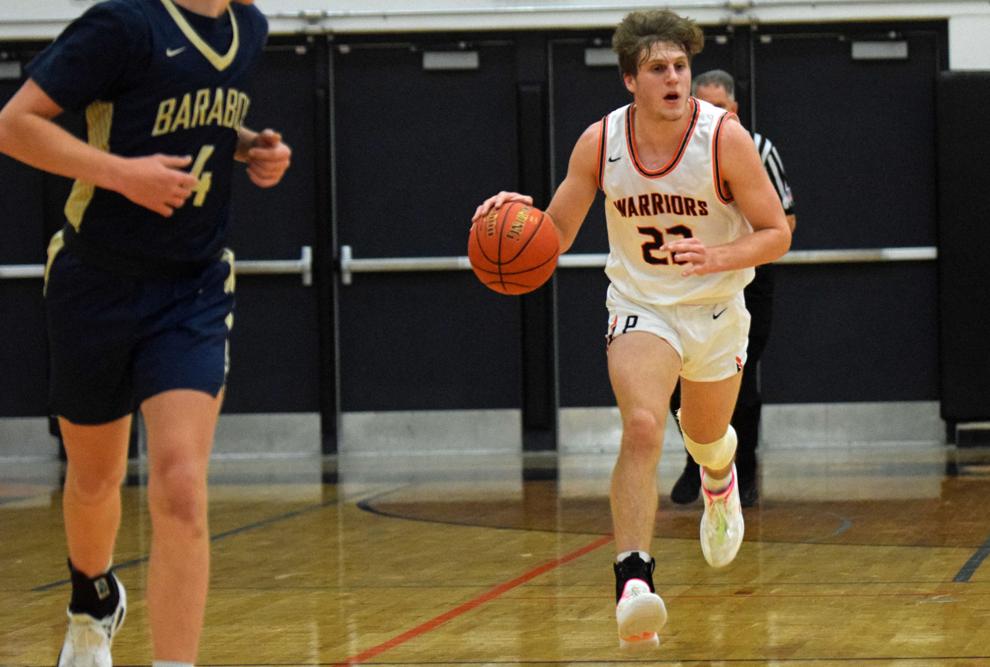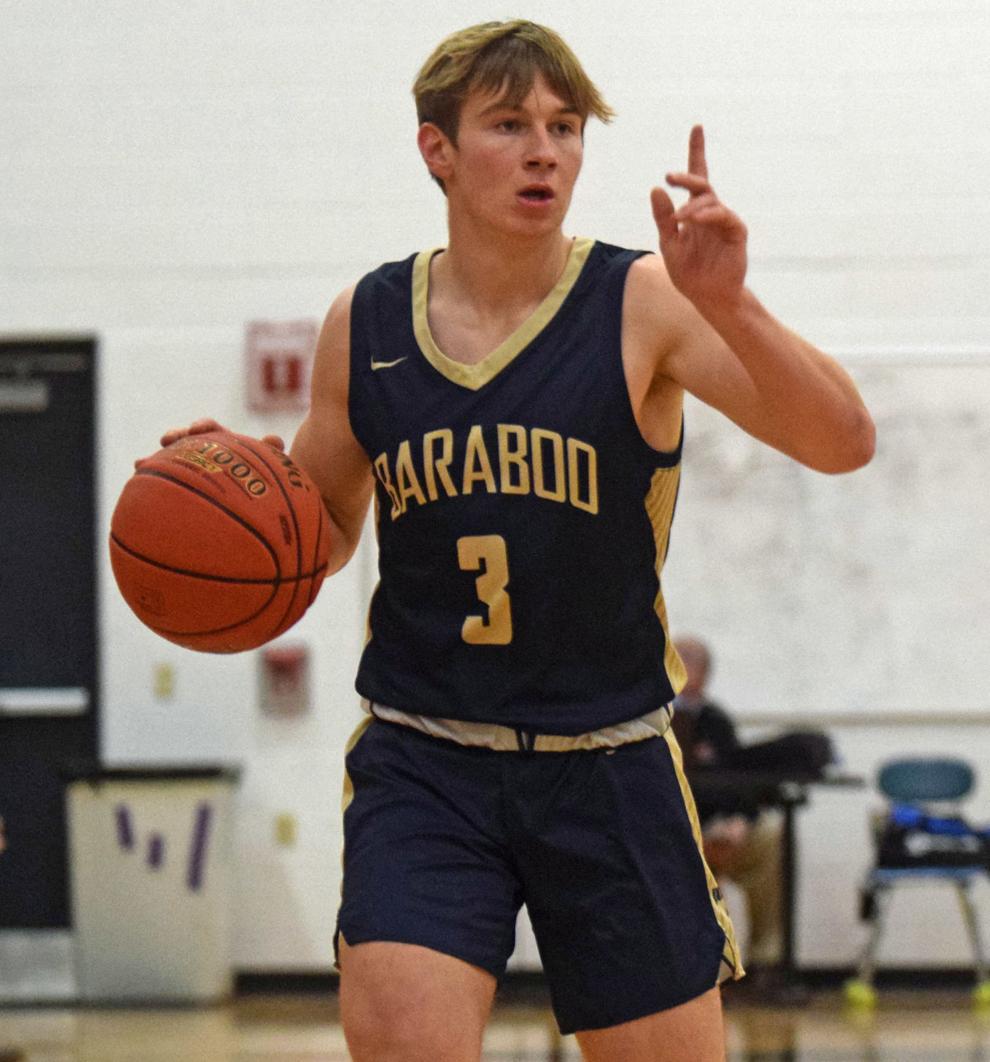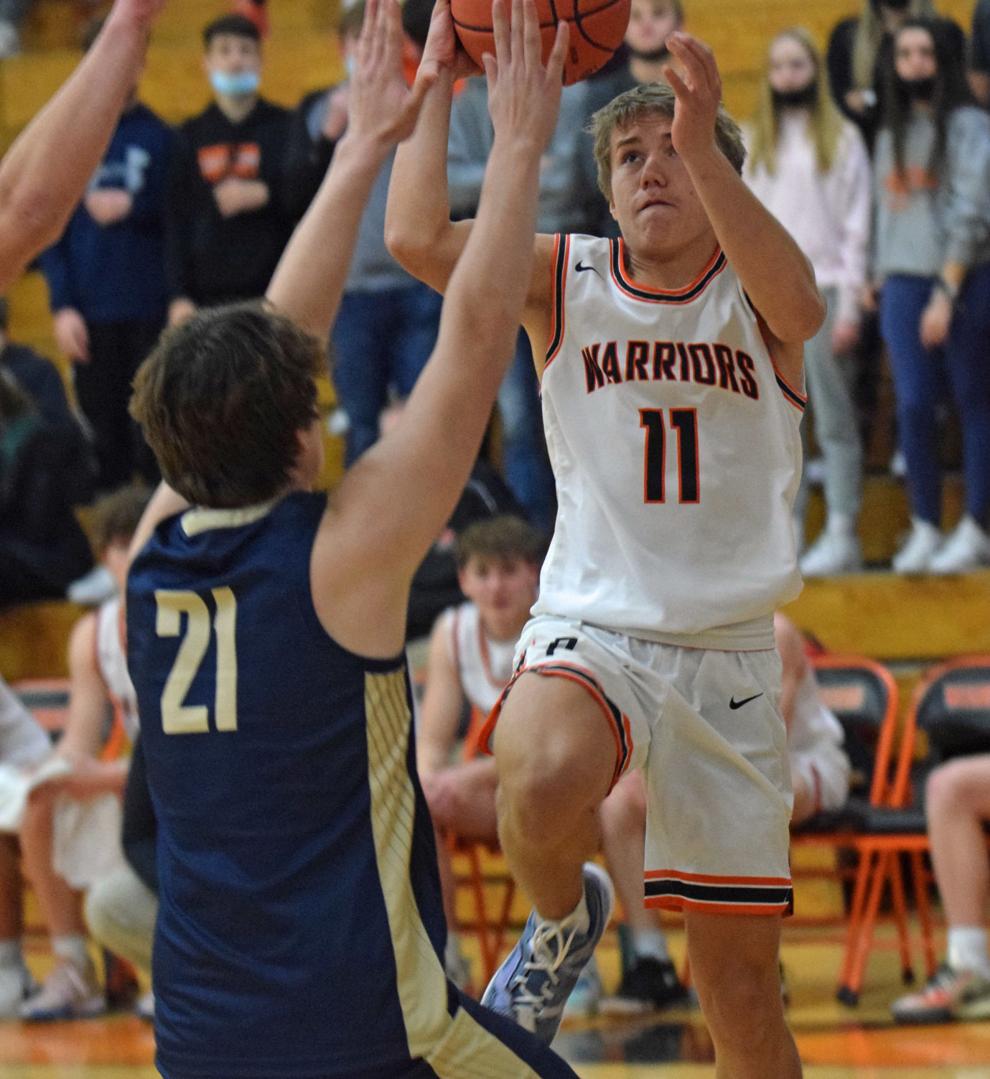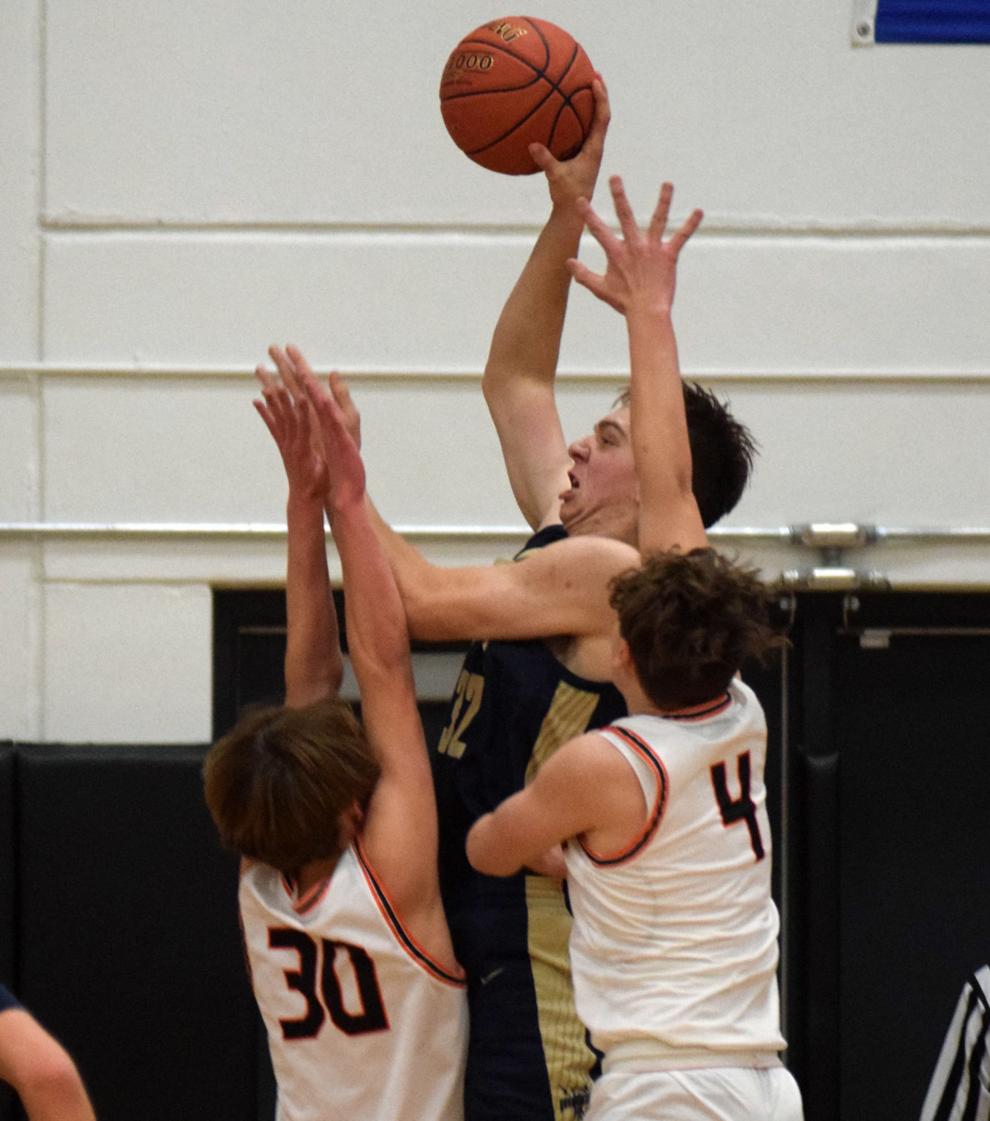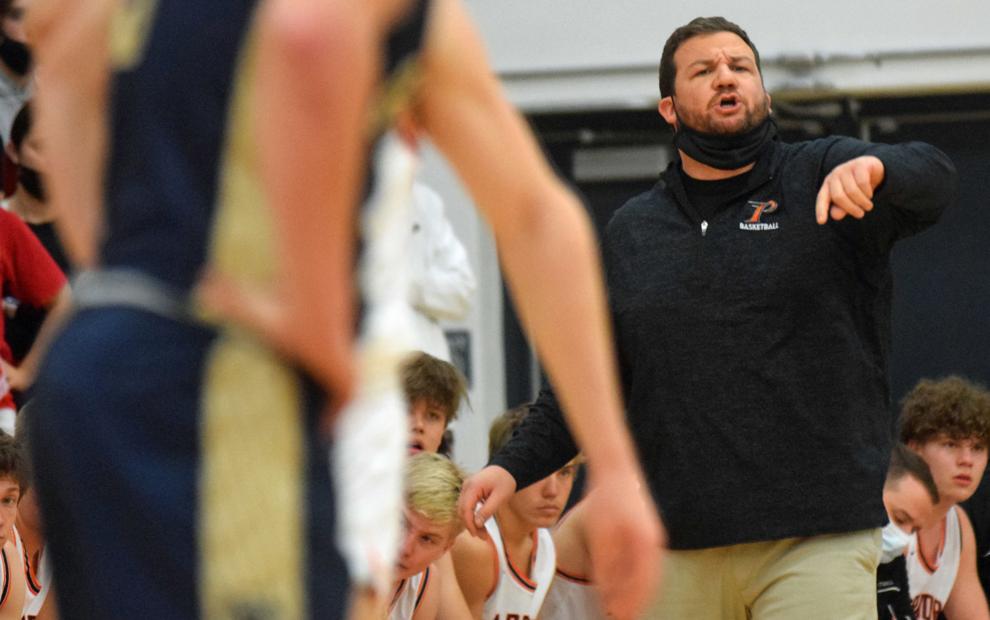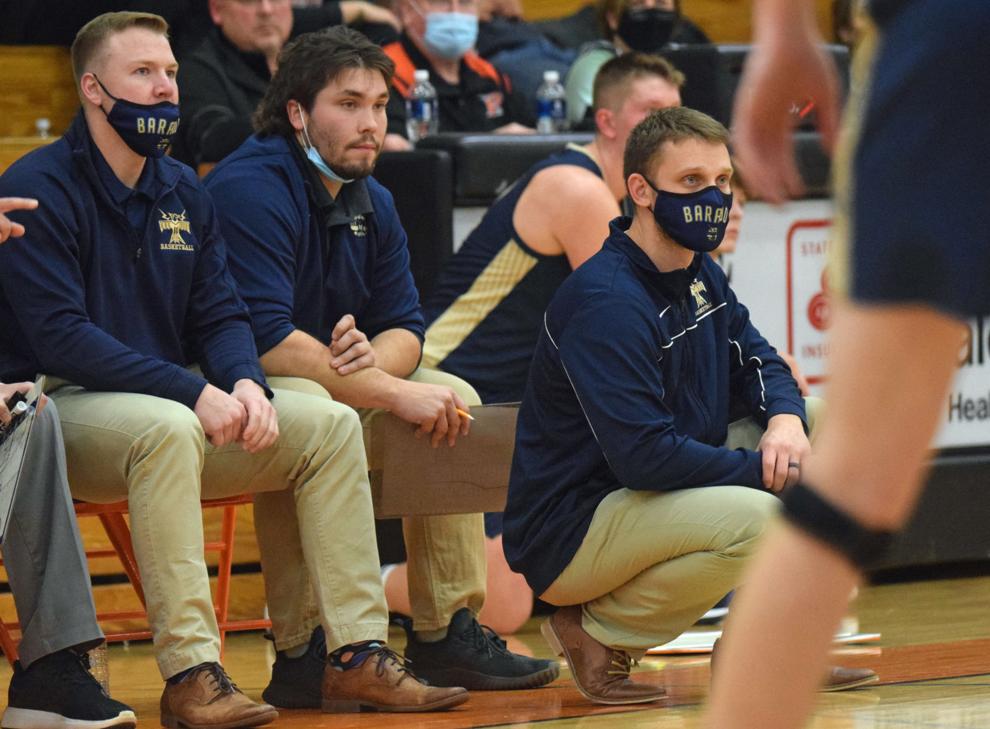 Follow Sean Davis on Twitter @SDavis_PDR or contact him at 608-745-3512.