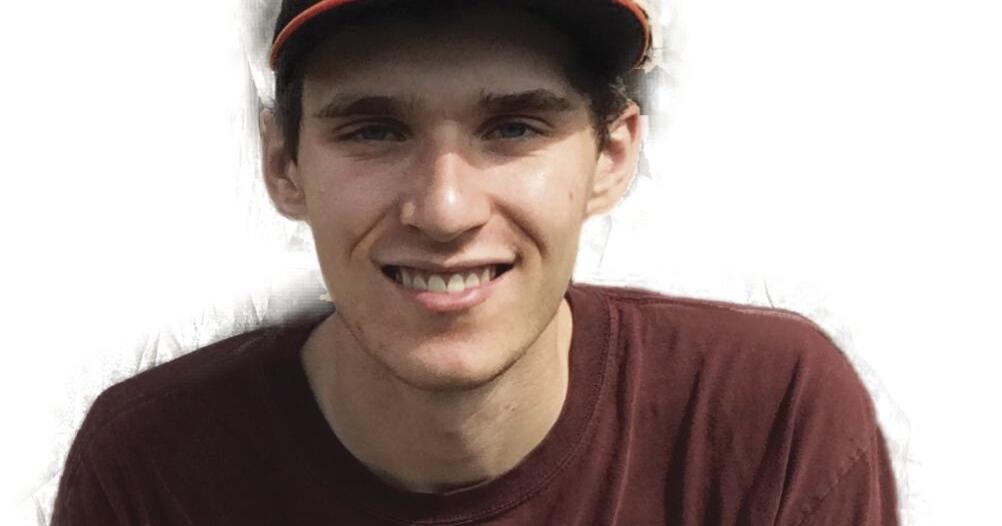 Alex Rychwalski | My 10 favorite basketball players from Maryland | local sports
For the first time, the hundreds of Maryland basketball games I've watched over the past 15 years will be put to good use.
As I said in a column two seasons ago on Mark Turgeon's work safety (oops), the first Terrapins basketball game I watched on TV was on December 22, 2007 , when Maryland fell to the Americans, 67-59.
For some reason, that performance hooked me at age 10, and that obsession culminated as a college student when I attended 70 of Maryland's 71 home games over a four-year span from 2015 to 2019.
The only game I missed was New Years Day 2017, and I didn't miss much as Maryland fell to Nebraska, 67-65.
Anyway, onto the task at hand – ranking my 10 favorite basketball players from Maryland over the past 15 years.
Here are six players who narrowly missed the cut: Jordan Williams, Jake Layman, Bruno Fernando, Rasheed Sulaimon, Fatts Russell and Dave Neal. All of them brought me joy in one way or another, but there could only be 10.
And just for fun, here are four players who were far from making the list: Nick Faust, Jared Nickens, Qudus Wahab and Seth Allen.
Faust was an heralded local rookie who never scratched the surface of his potential; Nickens was a marksman who could not shoot; Wahab chose to play for Georgetown not once, but twice; and Allen transferred to Virginia Tech (which still hasn't won a national championship in any sport other than bass fishing. That's right, look at it!).
Here are numbers 10-6 on my top 10 terps list:
10. Kevin Huerter
"Red Velvet" doesn't have the longevity of some of the other guys who made this list, or the game-winning and iconic moments of a Dez Wells (we'll get to that soon).
Huerter makes the cut by being the most successful Terp to play in the National Basketball Association since I started watching. He wasn't a lottery pick like Alex Len or Jalen Smith, but in his first four years in the conference he averaged 12.1, 11.9, 12.2 and 9.7 points. per night during these seasons.
Huerter would likely be higher if he played four years at Maryland, but he's hurt because he was too good, earning the No. 19 overall draft after his second campaign when he averaged 14.8 points and five boards per game.
9. Dez Wells
Wells was undersized for a forward, and he didn't shoot well enough to be a two. Regardless, he found a way.
Like against Miami in 2014 when Wells sank a 30-foot winner, one of 17 threes he's had all year. Or against Northwestern a year later, when Wells mustered a 3-point Melo Trimble and kissed him on the glass in the dying seconds to avoid the upset.
Still, I will most remember Wells for his performance against Duke in the quarterfinals of the 2013 Atlantic Coast Conference Tournament. The sharp guard was unstoppable, dumping 30 points to upset the No. 2 Blue Devils, 83- 74.
It was the first time Maryland had beaten Duke twice in the same season since 2007, and it will likely be the last.
For his college career, Wells averaged 13.2 points per game on 49.4 percent shooting.
Wells had a brief stint with the Oklahoma City Thunder and in the G-League. The 30-year-old is still playing professionally, averaging 23.3 points per game for the Chinese Basketball Association's Qingdao Eagles last season.
8. Terrell Stoglin
It may be a controversial opinion, but Stoglin is one of my favorite Terps.
"The only thing I knew about Maryland was that Steve Francis had been there," he said as a rookie.
He wasn't the best teammate, he constantly clashed with Mark Turgeon, and his time at Maryland ended abruptly with a one-year suspension for a violation of a student-athlete code of conduct (apparently due to a positive marijuana test).
I do not care. He was an elite scorer, especially in his sophomore year when he almost single-handedly led a horrific lineup to a 17-15 result in Turgeon's first year. At 21.6 points per night, Stoglin doubled the team's second-leading scorer with Sean Mosley's 10.2 points.
Imagine a world where Stogs isn't kicked off the team for failing a weed test (like the world we live in now), and the 2012-13 team that beat Duke twice had a 20-point scorer, Dez Wells and Alex Len.
Stoglin never had an NBA look, but the left-handed striker had an impressive career overseas.
He has averaged over 30 points per game in each of the last two seasons with AS Salé in Morocco. While playing in Lebanon in 2015, Stoglin had a 74-point game.
7. Bambale Osby
I didn't start watching Maryland basketball until the end of the Gary Williams era.
The Hall of Fame coach wasn't recruiting the caliber of player he once was, but he was still a game genius and a master motivator, getting the most out of every player who wore a Maryland jersey.
In my estimation, Bambale "Boom" Osby personified the archetypal Williams product better than any other.
Osby wasn't particularly good at a big man, he was just a two-star rookie out of high school and averaged just 1.6 points and 1.9 rebounds per game during his career. only season in New Mexico.
At Paris Junior College the following year, he averaged just 6.0 points and 5.0 rebounds before choosing the Terps over George Washington, Dayton, Rhode Island and Idaho – no other major college offered Osby but Maryland.
Yet somehow Williams coached Osby to an 11.5 ppg in his senior year.
His biggest College Park moment came at the Dean Smith Center against No. 1 and undefeated North Carolina in 2008. Boom Osby provided the winning score on a base faceoff with 21.7 seconds left in the upheaval 82-80 Terps.
North Carolina finished the year 36-3, losing to Duke, Kansas in the Final Four and a 19-15 Maryland team that lost in the second round of the National Invitation Tournament.
I couldn't imagine that the same player I saw crestfallen after the Terps' embarrassing loss to American was the same one who was collapsing for joy on the Chapel Hill pitch a month later.
Boom Osby believed in him and Williams in him, and that was a beautiful thing.
6. Jalen Smith
After years and years of missing five-star local talent, especially blue-chipers coming out of Baltimore, Smith broke the mold.
At ACIT 2017, Turgeon made the trip to Frostburg to see Maryland signee Darryl Morsell, a senior at Mount St. Joseph and a junior big man on his team who was on everyone's wish list. country coaches.
With Turgeon present, MSJ lost to Gonzaga, for whom Turgeon's son Will played in the title match. Smith scored 16 points in the 82-70 loss.
The 6-foot-10, 195-pound center, rated a consensus five-star rookie and the No. 15 prospect in the nation, decided to stay home and it paid off.
After his second season at College Park, when he averaged a double-double at 15.5 points and 10.5 rebounds, Smith was selected No. 10 overall in the NBA Draft by the Phoenix Suns.
In the 2019–20 season (Smith's final at Maryland), the Terps were ranked third in the nation and shared the Big Ten regular season championship with Michigan State.
They were Turgeon's most talented team, and it will never be known how far Smith, Morsell, Anthony Cowan, Aaron Wiggins and Eric Ayala might have taken them. March Madness has been canceled due to the pandemic.
After not having an opportunity for two seasons on a talented Phoenix team, Smith resurrected his fledgling career at Indiana. In 22 games with the Pacers, the former Lottery Pick averaged 13.4 points and 7.6 rebounds on 53.1 percent shooting. He's still only 22, so the best is ahead of him.
This was originally a full top 10 list, but the top five were already longer than the finished product should be. My Top 5 will have to wait until Monday.