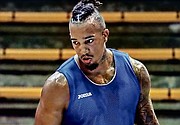 Bahamas professional basketball players in Euro spotlight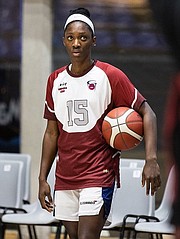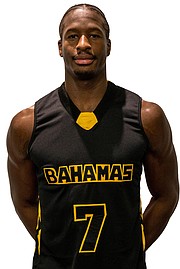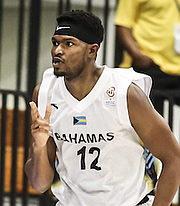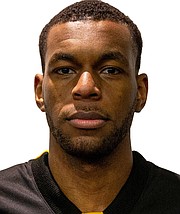 By RENALDO DORSETT
Tribune sports journalist
rdorsett@tribunemedia.net
BAHAMIAN professional basketball players from different European leagues have reached highs at the start of the season for their new clubs.
In the Bulgarian National Basketball League, Zane Knowles topped CSKA Sofia Reds in their narrow 70-68 road win over Shumen on Saturday night.
Knowles finished with 17 points, a record 12 rebounds and three blocked shots. He shot 6-9 from the field and 5-6 from the free throw line.
The Reds went 1-1 after a first-night defeat to Spartak Pleven, 91-65.
Knowles finished with 14 points and nine rebounds in 25 minutes off the bench.
The Reds were promoted to the NBL after winning the BBL Group A title last season and will play in Bulgaria's basketball top flight for the first time after a 13-year hiatus.
Knowles returned from injury last season to wrap up the year with Levski Sofia and helped the team reach the NBL semi-finals.
In five regular season games, he averaged 10.4 points and 7.6 rebounds per game.
Lashann Higgs scored a season-high 19 points to lead Hozono Global Jairis to an 83-75 victory over his former club Bembibre PDM in Spain's Liga Femenina Endesa.
She shot 3-5 from outside the arc, 4-5 from the free throw line and also added five assists in 31 minutes.
The third-year guard is Jairis' leading scorer in his first season with the club with 10.7 points per game.
Higgs opened the season with nine points and grabbed five rebounds in his club's 64-51 win over Cadi La Seu. She concluded last season in the Liga Femenina Endesa with Lointek Gernika Bizkaia. In 25 games, she averaged 9.8 points, 2.6 rebounds, and 1.3 assists per game.
Jairis head coach Lucas Fernández has said he has high expectations for the impact Higgs will have on the club for the 2022-23 campaign.
"Lashann Higgs is a player who, in her humility and effort, has a great ability to generate advantages through her individual skills, with the ability to finish, to assist and with great physical abilities in defense", a- he declared.
"She's a player who from the beginning has shown us a lot of enthusiasm to join our team and who I'm sure will work hard to give us her best version."
Several players in France made their respective debuts in the season.
It was a winning start for Travis Munnings as he promoted to the French ProB League with his basketball club Boulazac Basket Dordogne. He finished with five points and three rebounds in an 82-75 win over Lille Métropole in Game 1.
Munnings averaged 10.6 points, four rebounds and 3.5 assists per game in the preseason Leaders Cup.
Last season, Boulazac finished 13th in the league standings at 13-19. The front office was optimistic about Munnings' expected impact.
"Munnings is a very versatile small forward. He is able to evolve and play at the back but also as a power attacker.
"He will bring volume to the team," they said in a press release issued by the team.
"Munnings is an athletic player physically. He plays on both sides of the ball with a lot of intensity and he knows how to adapt and put himself at the service of his team.
Munnings has previously played in France when he made his professional debut with La Rochelle Stade Rochelais of France's Ligue NM1. He averaged 17.5 points, eight rebounds and 3.8 assists per game during his brief stint with the club.
Willis Mackey also made his regular season debut for Lyon in the French Ligue Nationale Masculine 1.
He finished with 11 points, a team high with three steals, two rebounds and two assists in his club's 87-84 win over Kayserberg.
Mackey joined the club on a medical transfer for the next three months.
"His arrival will make up for the prolonged absence of our American interior Michael Craion," the club said of Mackey's signing. "It is therefore a high quality reinforcement that joins the Lyon team for the next few months."
Mackey spent last season with another NM1 club, Mulhouse Basket Agglomeration.
In 33 games, the fourth-year forward averaged 11.1 points and 5.9 rebounds per game on 62% shooting from the field and 39% from three-point range.
Also in Ligue NM1, Davis and Vendée Challans Basket ended a brief two-game skid with two straight wins.
He finished with a season-high 16 points and six rebounds in an 81-77 win over Tarbes Lourdes and added eight points and five rebounds in just 17 minutes off the bench last night in an 81- 77 against Rueil.
The sophomore pro has averaged 11.5 points, 5.5 rebounds and 2.2 assists per game in five games so far.
The NM1 is the third level professional level division in France. The top two teams from each season of the competition are promoted to LNB Pro B, which is the second French division
Kentwan Smith had a top game and nearly doubled on his debut for Svendborg Rabbits of the Basketligaen – the country's top division.
Smith scored 19 points and grabbed nine rebounds – both team highs – in his team's 78-76 loss to Vaerlose. Smith shot 8-13 from the field, including 3-4 from three-pointers.
Smith has spent the last two seasons with Garonne ASPTT in France's NM2 league.
In 23 appearances, he averaged 15.4 points per game. The previous season, he averaged 12.9 points per game, and Garonne finished the regular season with the league's second-best record.
Besides Denmark and France, Smith's professional career has taken him to Finland, Mexico, Romania, Slovakia and the Czech Republic.