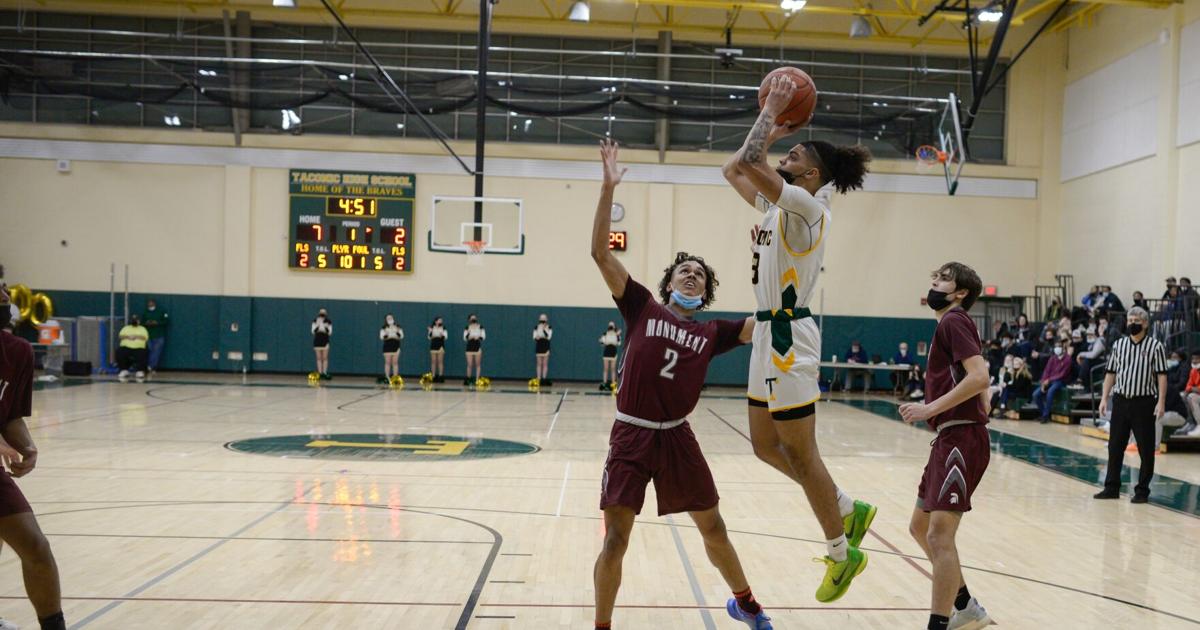 Berkshire County sends 7 basketball teams to play for the Western Mass Championships. saturday | local sports
The inaugural PVIAC Western Massachusetts Basketball Tournaments will culminate with the championship on Saturday.
Eight games involving four classes will be spread across three venues, from North Adams to Chicopee, when the replacement for the Massachusetts Interscholastic Athletic Association sections of Western Massachusetts ends.
When setting up this Western Mass. tournament, the PVIAC divided the members into four classes, based primarily on school size. Berkshire County schools belong to six of the eight classes, and there are boys' and girls' teams playing for the Class B, C, and D title. There were no Berkshire schools in the Class A, which includes the largest high schools in Western Massachusetts.
Membership of the Pioneer Valley Interscholastic Athletic Conference, made up of MIAA District I schools, now includes Berkshire County as local schools and valley schools have been merged into the new District I.
This tournament originated when the MIAA chose to run a statewide tournament. This eliminated the need for the four sectional championships.
But Western Mass. coaches and administrators, not to mention the fans, were clamoring for some sort of Western Massachusetts tournament. The PVIAC has therefore developed this tournament for the eight best teams in each category. Quarterfinal and semifinal games counted toward a school's potential seeding for the state tournament, but Saturday's championship games are exempt.
In fact, as Berkshire County teams vie for Western Mass. titles, the MIAA is expected to release its brackets for all five divisional state tournaments. State tournaments involve the top 32 teams from each division, plus additional teams of .500 or better.
In the aftermath of the Taconic Class B boys' semi-final victory over Monument Mountain, green and gold coach Bill Heaphy summed up the Western Mass tournament quite succinctly.
"I thought the matchups and the standings were pretty good and the eight teams in there could beat you if you weren't ready," Heaphy said. "We're going to go hard on Saturday and try to get a win, and be really proud if we do.
"We know there is another game after, win or lose."
Boys Finals
Taconic vs. Springfield ICS
The Class A final between Springfield Central and Longmeadow will be good, but as far as CVs go, Taconic and SICS at 3 p.m. at Westfield High School might just be the match of the day.
The Bulldogs, formerly known as Sabis, and Taconic (16-4) are both defending MIAA Western Mass. champions, with Taconic winning the 2020 Division II title and Division III from Sabis.
Taconic is the Suburban North champion, while SICS is the Valley Wheel champion.
The Greens and Ors beat eighth-seeded Pittsfield and No. 4 Monument Mountain to reach the championship round. SICS beat No. 7 Belchertown and defeated third seed Wahconah 68-48 on Wednesday night to set up a date with Taconic at Westfield.
Kenny Rogers is the top gun for coach Pat Ochoa's Bulldogs. He had 23 in the win over Wahconah, while Sam Fleming participated with 15.
Sean Harrigan is averaging 17 points per game for THS, and the team is 16-2 with him on the floor. Fellow senior Sam Sherman has been in double figures in each of the last four games, and Tayvon Sandifer has cleared 20 on four occasions and averaged 15 per night.
This one should be a TV staple.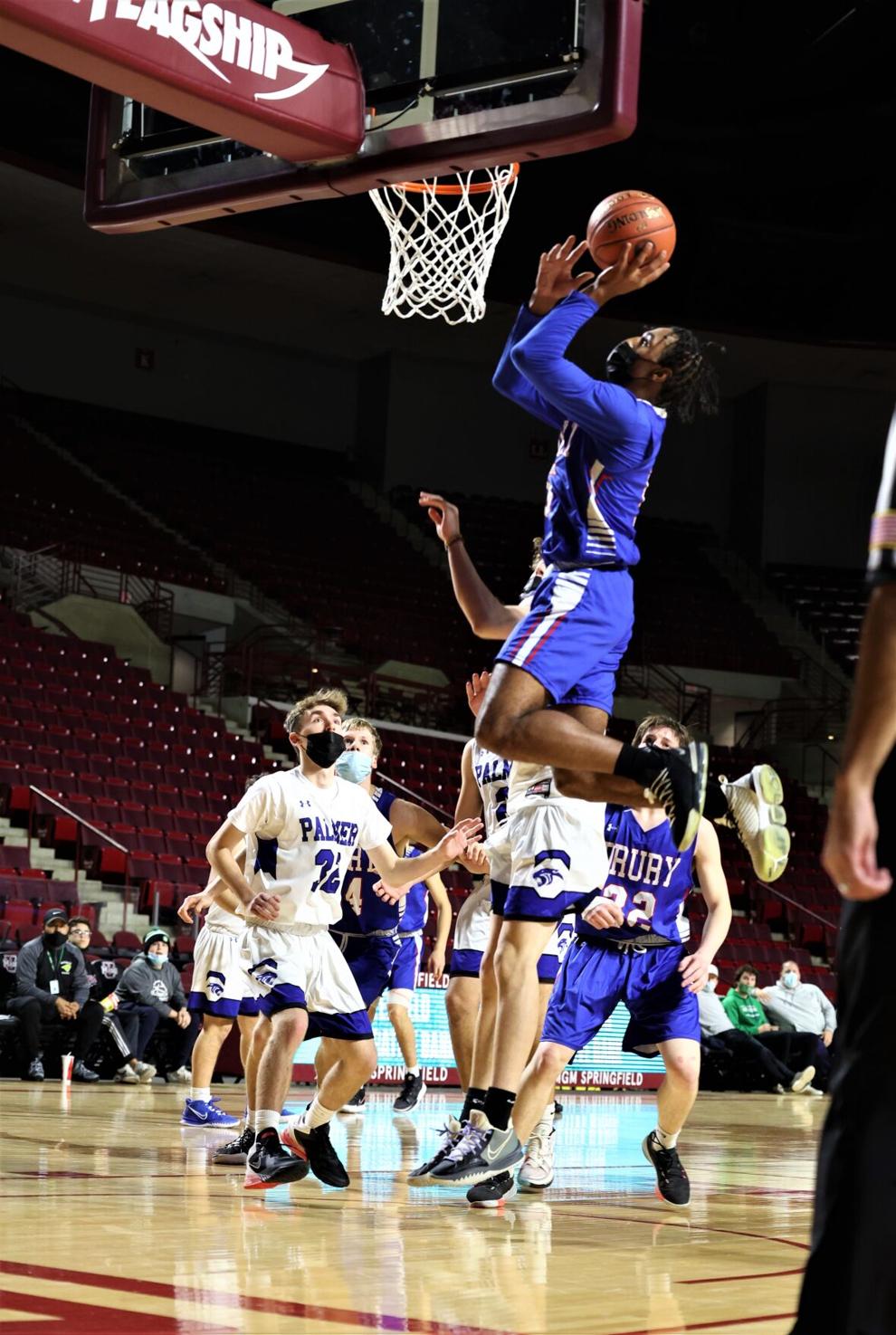 Drury vs. Paulo Friere
In Class C, the Chalk held as the Blue Devils' top seed will take on No. 2 Paulo Friere in a contest at 4 p.m. at MCLA's Amsler Campus Center.
The Blue Devils were the Hampshire South champions, while Paulo Friere was second in the Valley League behind SICS.
Drury took care of eighth-seeded Athol and No. 4 Lenox, while Paulo Friere beat No. 7 Renaissance in the quarterfinals and No. 3 Mount Greylock, 71-55, in semi-final on Wednesday.
Paulo Friere enters the league game having won three of his last four games, having lost three of the previous four. When Friere takes on Drury, it will only be the second Berkshire team they have played this year. The Blue Devils, of course, are still defending Western Mass champions. of 2019 and 2020.
Drury coach Jack Racette and his staff will have to worry about Manny Cruz, who is Paulo Friere's right-hand man. Cruz hit three of the team's 10 3-pointers against Greylock and scored 23 points. The No. 2 seeds will have to worry about a Drury team that has a three-headed monster in inside threat Tim Brazeau, perimeter threat Ben Moulton and all-around star Louis Guillotte. Guillotte had 22 points in the semifinals, while Brazeau had 16. Moulton has made more than 40 3-pointers this season.
Hoosac Valley vs. Baystate Academy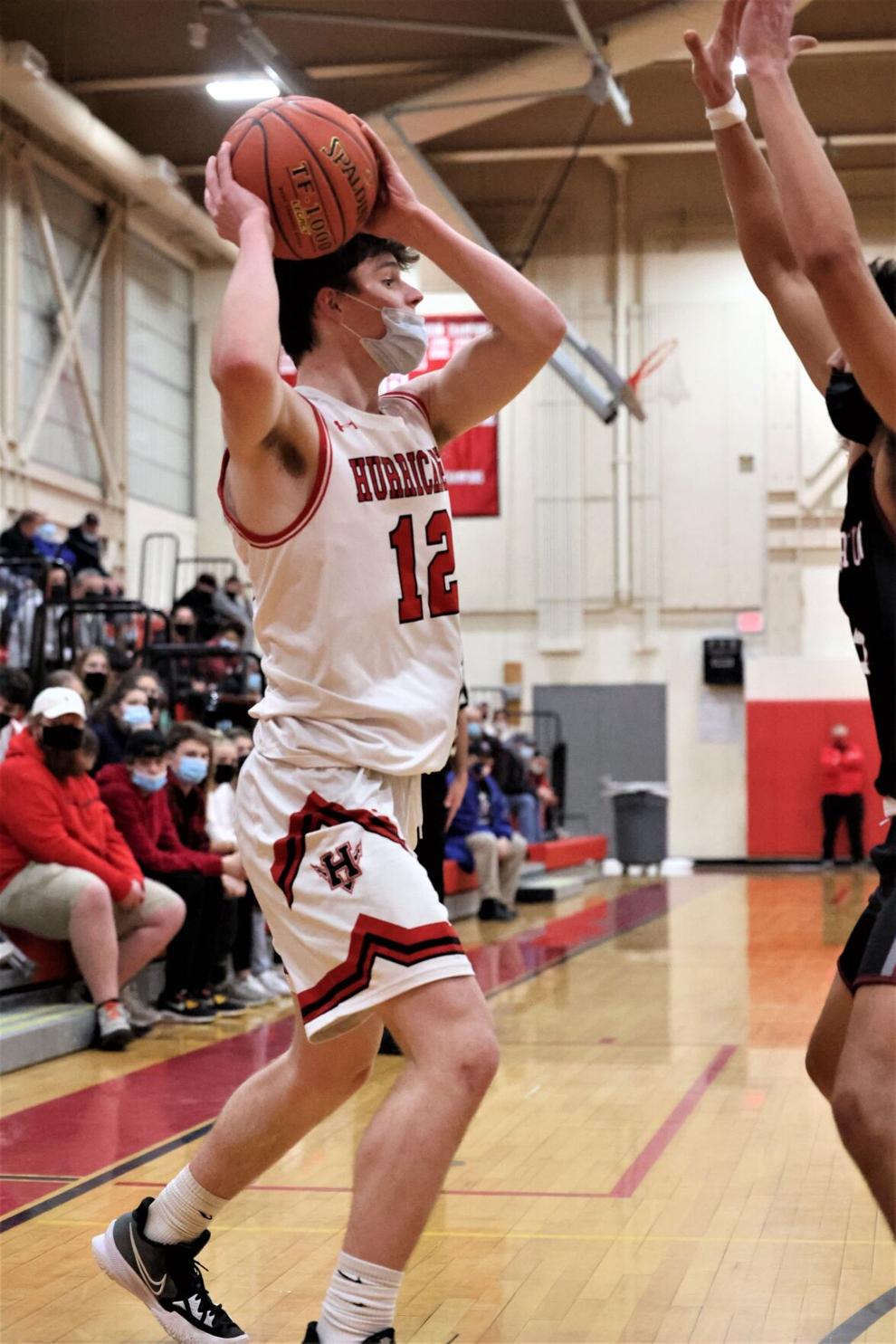 It is often written that the hardest thing to do is to beat a team three times in one season. But that's what Baystate will try to do in Saturday's Class D Finals at 2 p.m. at MCLA.
The Hurricanes hosted Baystate on Dec. 20 and behind 23 points from Travis Jordan, Baystate scored an 88-63 victory. The teams met again on February 14, and Baystate took a 55-50 victory. A fourth-quarter rally by coach Bill Robinson's team was cut short. Jordan had 15 points in that game.
Carson Meczywor led Hoosac in scoring in both games, going 23 in the first game and 22 in the second. The senior has averaged 20.3 points per game this season.
In the semi-final win over third seed Hopkins Academy, Meczywor had 30 points while Joey McGovern hit five 3-point hoops and had 17 points. McGovern hit 29 3s this season and forward Frank Field averaged more than 17 points per game.
Hoosac advanced beating No. 7 Mount Everett and Hopkins. Baystate knocked out eighth-seeded Lee and No. 4 Granby.
Girls Finals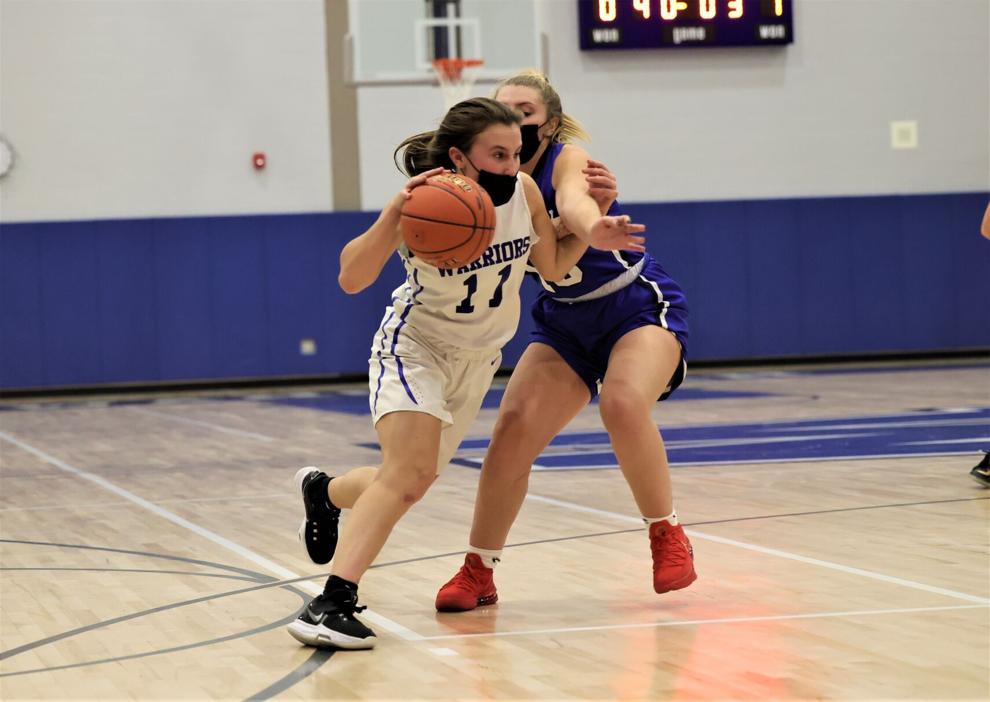 Wahconah vs. South Hadley
It wouldn't be Western Mass women's basketball. without three games between these rivals.
Wahconah won the first two under completely different circumstances. In Game 1, just before Christmas at Dalton, Wahconah scored a 63-28 victory behind Olivia Gamberoni's 20 points. Then, on February 8, Emma Belcher and Grace Wigington each had 15 points in a 54-52 win at South Hadley. Wahconah led 29-18 at halftime, but the Tigers came back and outscored the Warriors 34-15 before missing.
Top-seeded Wahconah could be without Wigington, who hasn't played since February 10. She averages more than 16 points per game. Gamberoni is also over 16 per night, and Belcher and Eva Eberwein have been good for more than one triple per game.
Wahconah advanced with wins over eighth-seeded Southwick and No. 4 Pittsfield. Those teams will play the final game at Westfield, tipping at 5 p.m. The second-seeded Tigers beat No.7 Belchertown and then had to beat sixth-seeded Monument 49-43 after the Spartans beat No.3 Easthampton.
Springfield ICS vs. Taconic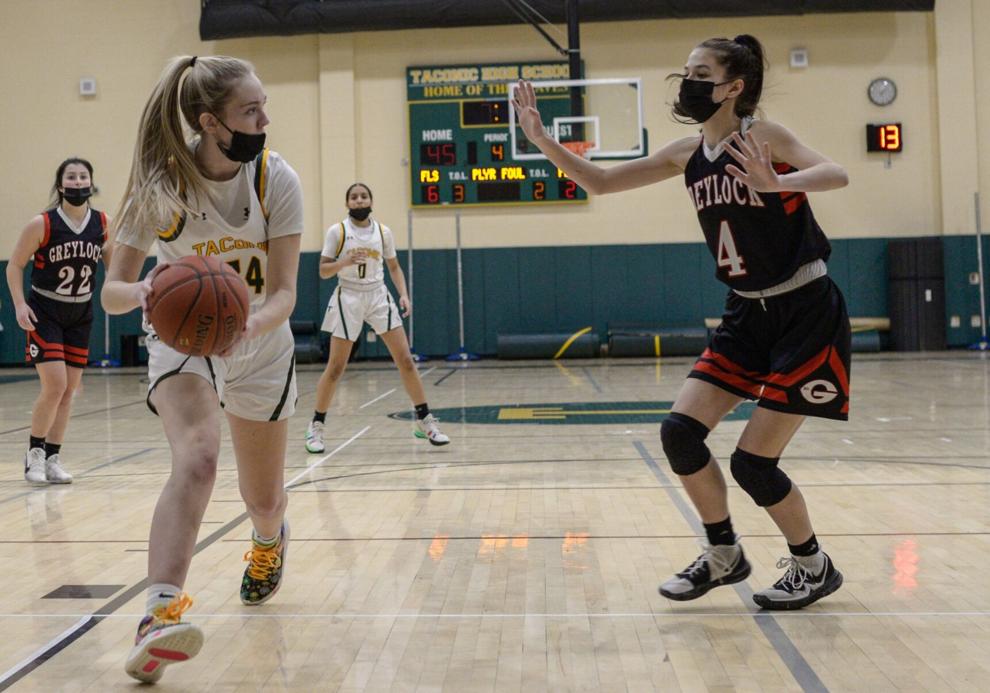 The Class C Final will feature the No. 1 seed SICS and No. 2 Taconic in the 1 p.m. opener at Westfield.
The Bulldogs enter the game on a 10-game winning streak. They've only lost three times, dropping games in Minnechaug, Wahconah in the Hoophall Tournament, and Hoosac Valley.
SICS defeated No. 8 McCann Tech and No. 4 Palmer to reach the title game for Western Mass.
Coach Tyrone Reid's top two scorers are Alicia Mitchell and Mae Davis, and coach Matt Mickle's green and gold team will have to keep those two sophomores from rolling.
Taconic beat the Berkshire County teams in its first two Class C games. Taconic defeated eighth-seeded Mount Greylock and third-seeded Drury to reach the championship game.
SICS will face Ahliya Phillips, who has been Taconic's go-to player. Now that Phillips has her 1,000 points, she should be able to play more freely. Even with that in mind, the senior is averaging over 21 points per game over the team's last eight games.
Hoosac Valley vs. Lee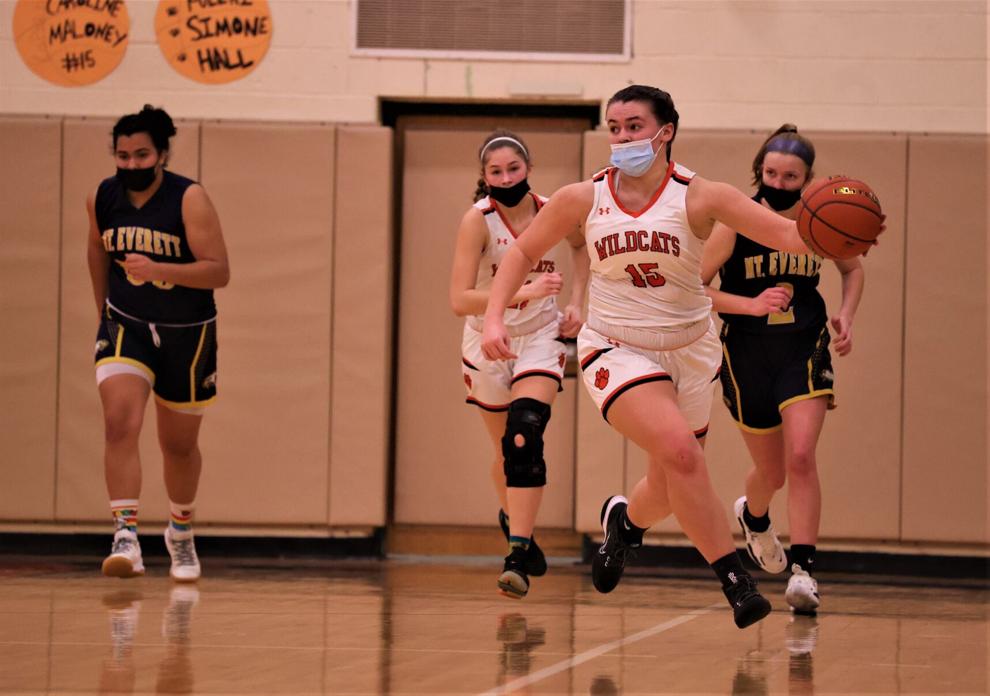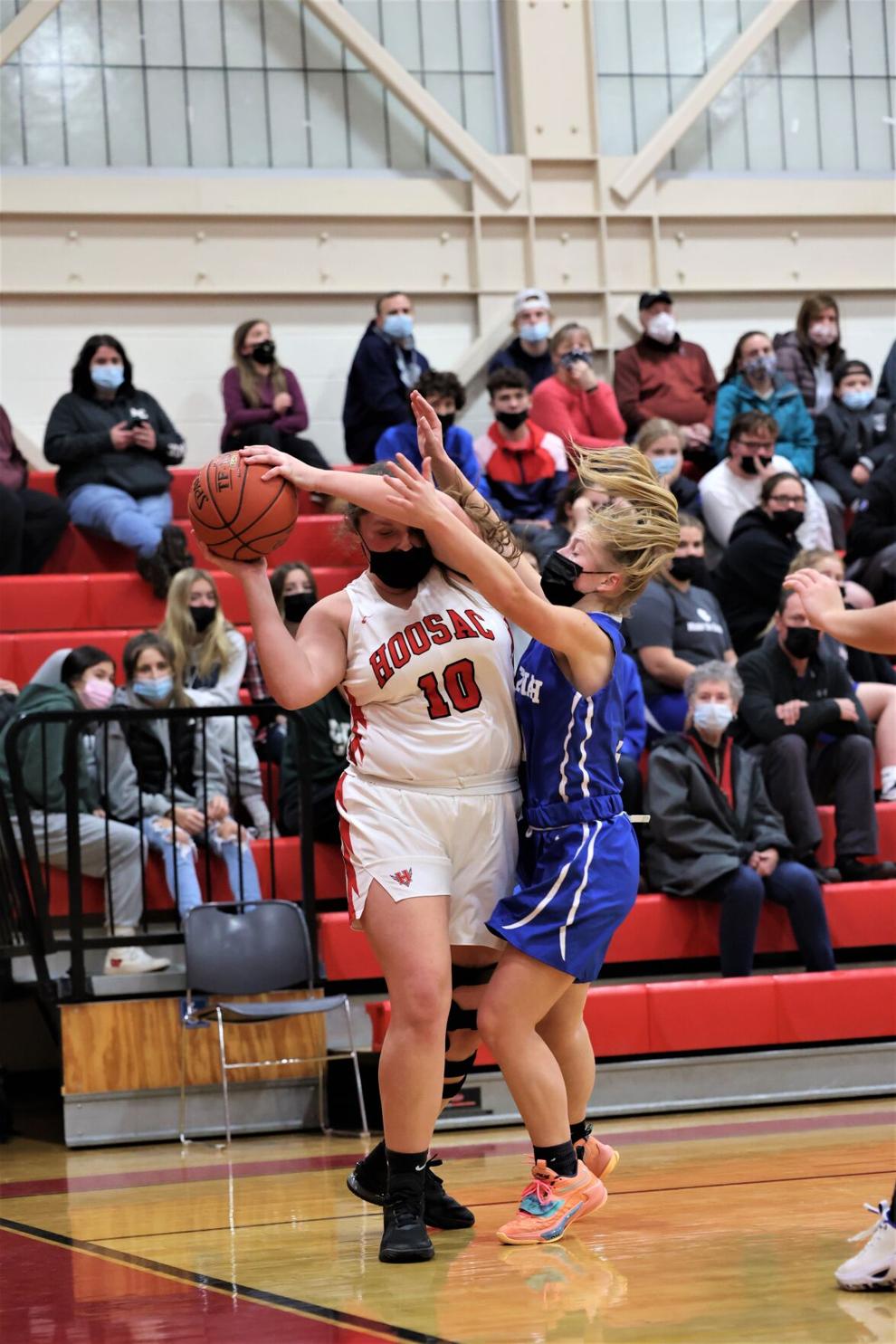 MCLA action begins at noon with this game featuring two Berkshire County teams.
Both teams have a number of MIAA Western Mass Championship banners hung in their respective gymnasiums. This match will be an opportunity for one of them to win a PVIAC title.
The top-seeded Hurricanes handled No. 8 Smith Academy and No. 4 Turners Falls with ease, keeping the two teams to a combined 17 points. Second-seeded Lee defeated No. 7 Duggan in the first round, then beat Mount Everett 52-35 in the semifinals. The Eagles were the No. 6 seed and upset third-seeded Monson in the quarterfinals.
The Wildcats finished the regular season as co-champions of Franklin North. They had big games from seniors Caroline Maloney and Brianna Kelly in the win over Mount Everett. Lee's top class men stepped up considerably after leading scorer Emma Puleri (13.35 ppg) was sidelined by injury just before the tournament. Maloney has 23 points in every tournament game so far.
Hoosac beat Lee 52-23 on Jan. 21, as the Hurricanes played a stifling defense in that game. Hoosac is 7-1 in its last eight games and its defense has held opponents to 35 points per game. Senior Averie McGrath has 20 points eight times this season and leads Berkshire County in points.