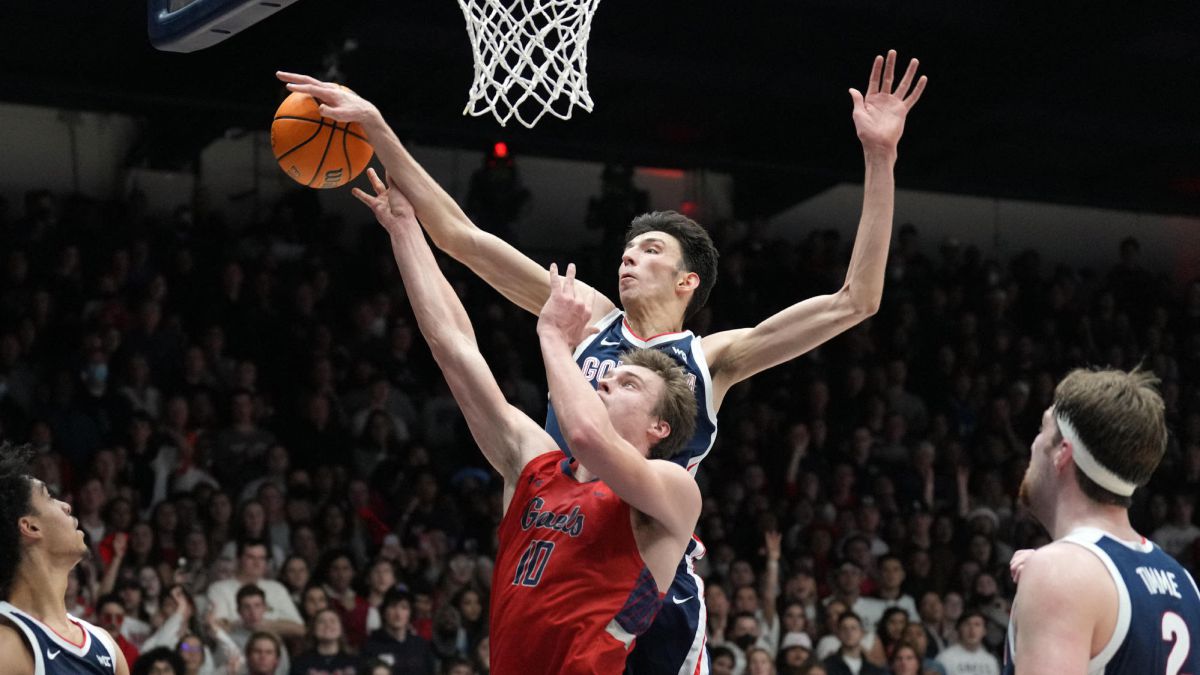 Can NCAA basketball players hire agents?
Over the next month, the next generation of rising stars will be on display on college basketball's biggest stage. Top NCAA talent to give March Madness one last showcase with the intention of not only helping their team qualify for the Final Four, but also hopefully increasing their stock ahead of this year's draft.
NIL rules bring agents into academia
Even before NBA hopefuls set their sights on the draft, they have the option of hiring an agent while in college. This is a brand new event for college players after the recent change in rules and regulations regarding the evolution of the name, image and likeness in the NCAA.
In the summer of 2021, the courts sided with student-athletes, saying they could collect compensation while in college under this new "NIL" rule. Prior to this decision, scholarship college students were given free tuition, but no amateur student-athlete could be compensated in any other monetary way.
NIL is there.

There will be agents.
There will be promotions.
There will be confusion.
There will be lawyers.

But it's a big step in the right direction for college athletes.

—Spotrac (@spotrac) July 1, 2021
After the decision, it is now legal for these college students to cash in sponsorship offers, monazit their Twitter, Instagram and TicTok profiles and give autographs for cash.
O'Neal's top two NCAA earners

Data from HypeAuditor tells us that the top social media earner among student-athletes entering this school year was LSU's Shareef O'Neal, who has nearly three million followers on Instagram. NBA legend Shaquille O'Neal's son could rake in more than $10,000 per post he posts.
His brother Shaqir ranks fourth on the rich college list with nearly a million subscribers, earning almost $4,000 per post. Between the brothers in the top five are gymnasts Sunisa Lee of Auburn and Olivia Dunne of LSU.
Lee is already an Olympic gold medalist and could receive up to $6,403.32 for every post she has posted since the start of the school year. Olivia Dunne is a gymnast with over 1.3 million Instagram followers and 4.4 million TikTok followers which earns him more than five thousand dollars with each publication.
Agents do not have detailed NIL rules
While the rules have been established for amateur athletes, the agents they hire to handle the business side of these transactions are not subject to such clear regulations.
According to a publication by the law firm Robinson Bradshaw "agents are governed by the Uniform Athlete Agents Act, a model law that most states have passed, as well as the Sports Agents Accountability and Trust Act, a federal statute. Unlike the NCAA's NIL policy and state NIL statutes, state and federal agent statutes assume that athletic agents are not permitted to represent student-athletes without sacrificing the athlete's eligibility. The conflict of these sources of law leaves sports agents without adequate guidance on how they can legally represent student-athletes hoping to cash in on their NIL.
When the draft process begins, players must hire an agent to prepare them for the big day by helping them with all business matters off the field.
Players can now participate in the draft and return to school
For a long time, an underclass who had hopes and dreams of arriving in the league before their senior year was forced to take a big risk on his basketball future. If they thought they had what it takes to get drafted into the league, they would hire an agent knowing that if they weren't picked by a team, they couldn't go back to school to play.
In 2018, the NCAA relaxed this rule, allowing players to hire an agent and take the risk of making the jump to the NBA without jeopardizing a possible return to their university if they are not drafted.
Gonzaga's Chet Holmgren is the favorite to be drafted with the number one pick in the 2022 draft, but he's just 19 years old. Only once, we will probably have to wait to see if he gives up his last years at Gonzaga to try to make the jump to the league this year.