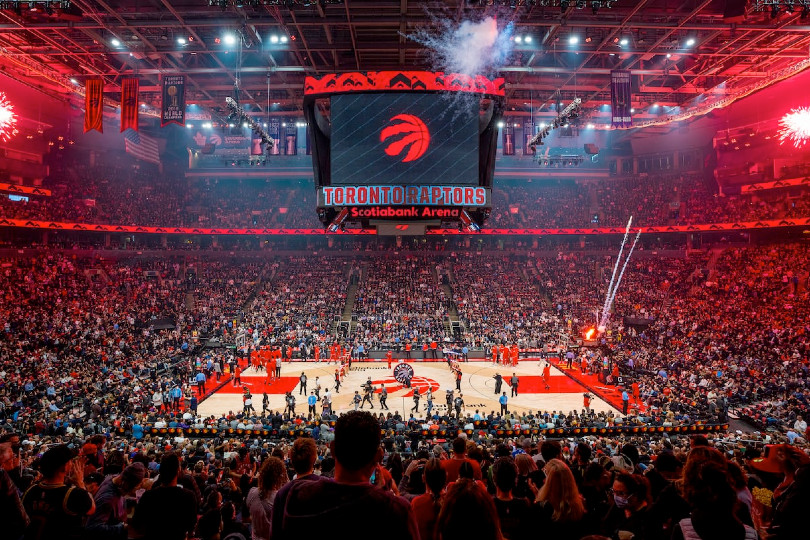 Covid-19: unvaccinated basketball players will be able to return to play in Canada
Good news for Kyrie Irving, Matisse Thybulle and the few other players who refused to be vaccinated against Covid-19: Canada will finally lift the vaccination rules imposed at its border, allowing unvaccinated basketball players to leave this season. at Scotiabank Arena in Toronto to face the Raptors.
Even if the final agreement of the Canadian Prime Minister, Justin Trudeau, is still lacking, the lifting of the vaccination obligation should take place by the end of the month, in a context of an overall drop in contamination, both in Canada and in the USA. United States. In the United States, Joe Biden having outright announced that the epidemic was "over".
Unvaccinated players, like staff members, will still be tested weekly, unlike vaccinated players, but it's a return to normal for the NBA as a whole.
Overall, vaccination requirements are gradually being lifted everywhere, even if the mayor of New York has chosen to maintain it for municipal employees.
Enough to exasperate Kyrie Irving who, after posting a video of Alex Jones on Instagram, tweeted: "If I can work without being vaccinated, then all my brothers and sisters who are also not vaccinated should be able to do the same, without being discriminated against, vilified or fired" adding that "This pandemic/forced vaccination is one of the greatest HUMAN RIGHTS violations in history. »
A last sentence that inevitably causes a lot of reaction, a few days before "media day" in Brooklyn…
If I can work and not be vaccinated, then all my brothers and sisters who are also not vaccinated should be able to do the same, without being discriminated against, reviled or fired. ♾🤞🏾

This forced vaccine/pandemic is one of the greatest HUMAN RIGHTS violations in history.

— A11Even (@KyrieIrving) September 20, 2022