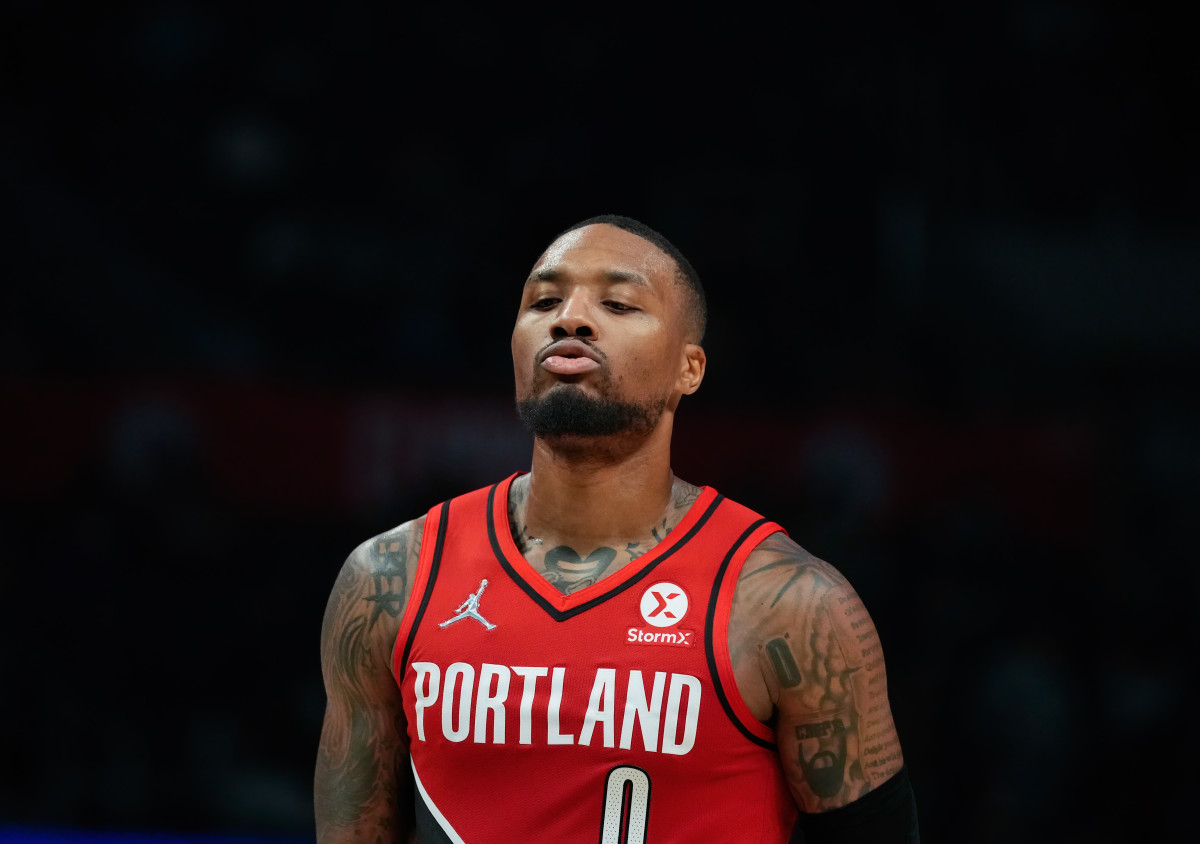 Damian Lillard talks about the current culture around young basketball players: "Their mentality is warped by what it's going to be and has to win stuff."
At a press conference centered around his Formula Zero Camp, Portland star Damian Lillard spoke candidly about all sorts of different topics. One of the most interesting dialogues came after being asked about the current culture surrounding youth basketball.
Speaking to the media, Dame was quick to detail his issues and how he actively tries to combat the mindset that some of these young children carry with them into adulthood.
"All these people are hanging on to them and embracing them a** and putting them in a position where they feel empowered and their mentality is a little messed up about what it's gonna be like and having to earn stuff and having to work and take some critiques and listening and being coachable and stuff like that."
He then explained how this mindset can prevent these young players from achieving their goals.
"It puts them in a position where those things, it lets them down when they come into a professional environment and their talent can't get them. You have to be stable and mentally tough. You have to be tough. You've got to have something on which you can stand because it's getting hard I want to help these kids that they graded, they have all these Instagram followers, but I want to help them have what's not just a talent.
Lillard isn't your typical NBA superstar. As his peers go out and join super teams and cause drama, he's focused on securing a title in Portland, helping the community, and setting the next generation of ballers on the right path.
Really Dame is as good as it gets when it comes to having the right approach and mentality. It's good to hear that he transmits that.