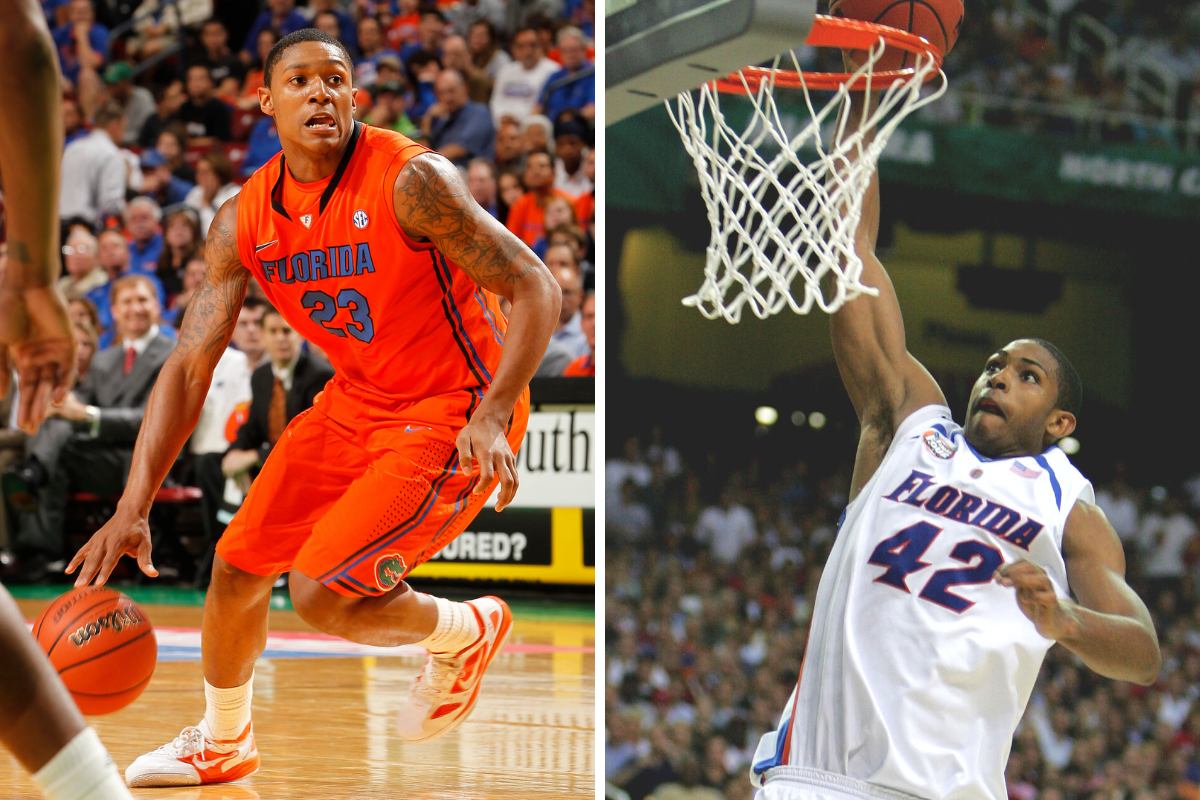 Florida's Best Basketball Players: The Gators' All-Time Starting 5
It's hard to fathom how many great players have stepped on the hardwood of the O'Connell Center.
Almost every student who has attended the University of Florida can say they have witnessed greatness, whether it was a team, a player, or a coach. I watched players like Patric Young, Scottie Wilbekin, Michael Frazier II and Dorian Finney-Smith as Billy Donovan's formidable college career came to an end.
For many, however, entering the O-Dome brings back fond memories of the consecutive national championship teams from the mid-2000s. In fact, when putting together this team of all-time great Florida Gators, I seriously thought about just copying and pasting one of these lineups. You can't go wrong with Al Horford, Corey Brewer, Joakim NoahLee Humphrey and Taurean Green.
But if you think about it, there are actually a few more deserving players. And just to explain my thought process: I chose my all-time team based on player skill, not necessarily records or stats, although there are a lot of them.
Without further ado, Florida's all-time starting five.
Florida Basketball's All-Time Starting 5
Guard: Jason Williams (1997-98)
White chocolate is actually super nasty. For example, spit it straight into the trash can of the Walmart where you bought it. This "white chocolate" was also mean, just in a good way.
Jason Williams played just 20 games with the Gators in his only season, 1997-98. He averaged 17.1 points per game and still holds the program of the single-match record for assists (17 against Duquesne in 1997).
The shrewd point guard went on to have quite a fine career in the NBA, but his legacy lives on in Youtube Highlights.
Guard: Bradley Beal (2011-12)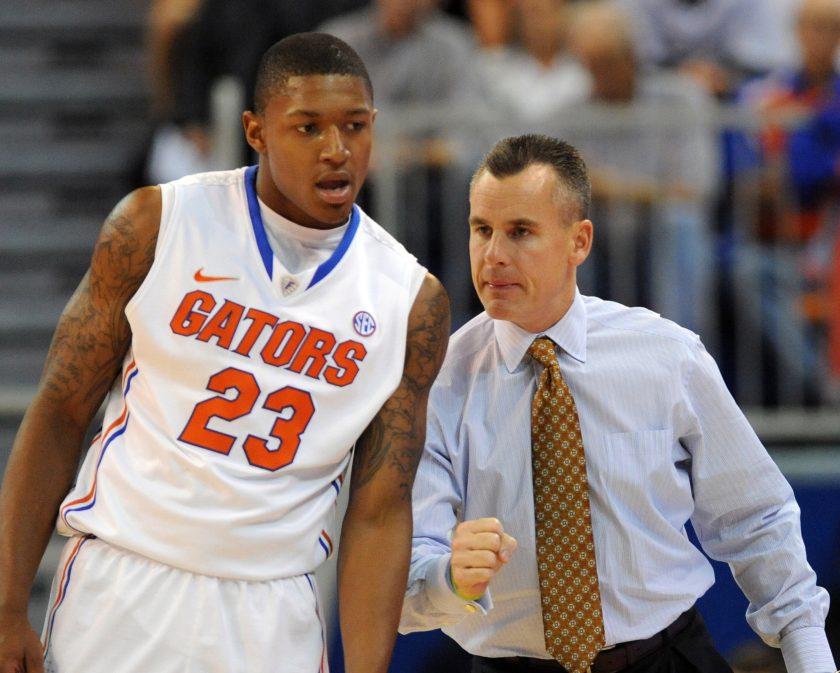 When it comes to talent, there's no better choice than Bradley Beal. He spent a season with the Gators, posted terrific numbers and helped Florida advance to the Elite Eight.
He's rightfully been one of the best players in the NBA with the Washington Wizards since being drafted third overall in 2012. The three-time All-Star put up 31.3 points per game last season, earning top honors All NBA.
Striker: Mike Miller (1998-2000)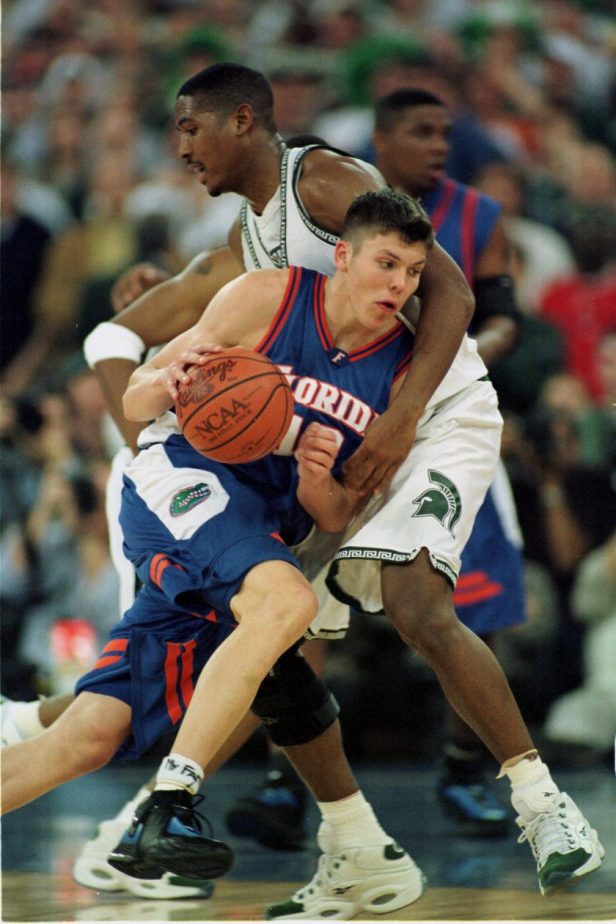 I need a knockdown shooter on my Florida team, and I'm going to Mike Miller.
Miller average of 13.3 points per season and shot 34.5% from beyond the arc in his two seasons. And who can forget his epic buzzer beater vs. Butler during the 2000 NCAA Tournament?
He went on to make 1,590 three-pointers in a long NBA career that included winning two NBA championships with the LeBron/D-Wade Miami Heat.
Forward: Al Horford (2004-07)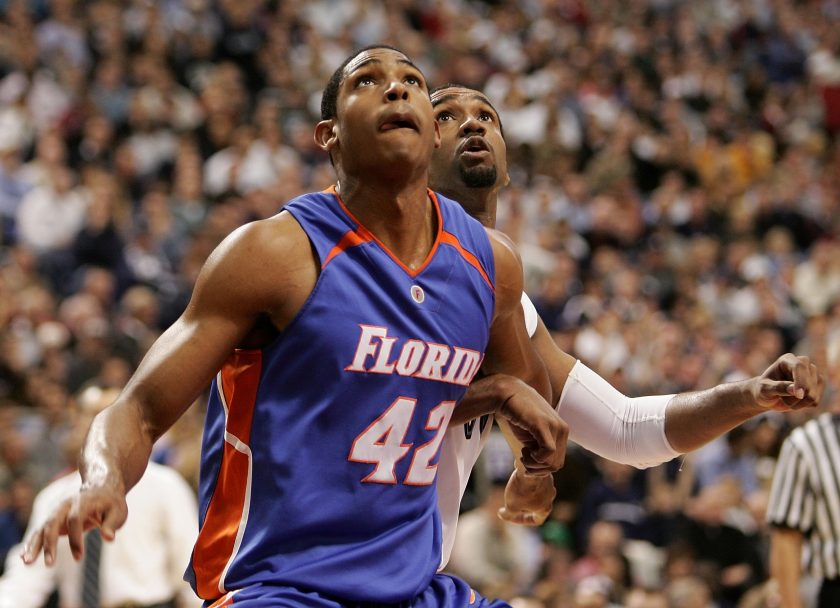 Al Horford was the glue of these consecutive title teams.
In his junior season before heading to the NBA, he average of 13.2 points, 9.5 rebounds and 1.8 blocks per game. He is without a doubt one of the greatest players in Florida history, just like the teams in which he played a major role. He also had a pretty decent career in the NBA.
Center: Neal Walk (1966-69)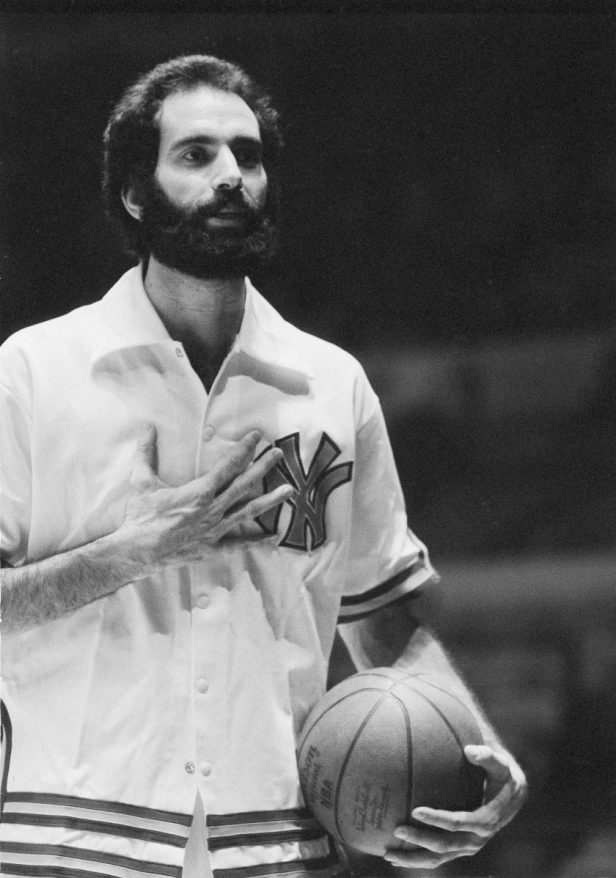 My God. This one tore me apart. Joakim Noah was and still is a legend. But I can't deny Neal Walk, even though he played over 50 years ago.
The average 6 foot 10 walk 20.8 points per game during his three-year career — the most ever for any Gator — and grabbed more rebounds (1,181) than anyone in school history.
He then went second overall to the Phoenix Suns in the 1969 NBA Draft after a toss (seriously!) decided the Milwaukee Bucks took Lew Alcindor AKA. Kareem Abdul Jabbar.
off the bench
Joakim Noé (2004-07)
Udonis Haslem (1998-02)
Corey Brewer (2004-07)
Vernon Maxwell (1984-88)
David Lee (2001-05)
Chandler Parson (2007-11)
Matt Bonner (1999-03)
Kenny Boyton (2009-13)
Related videos