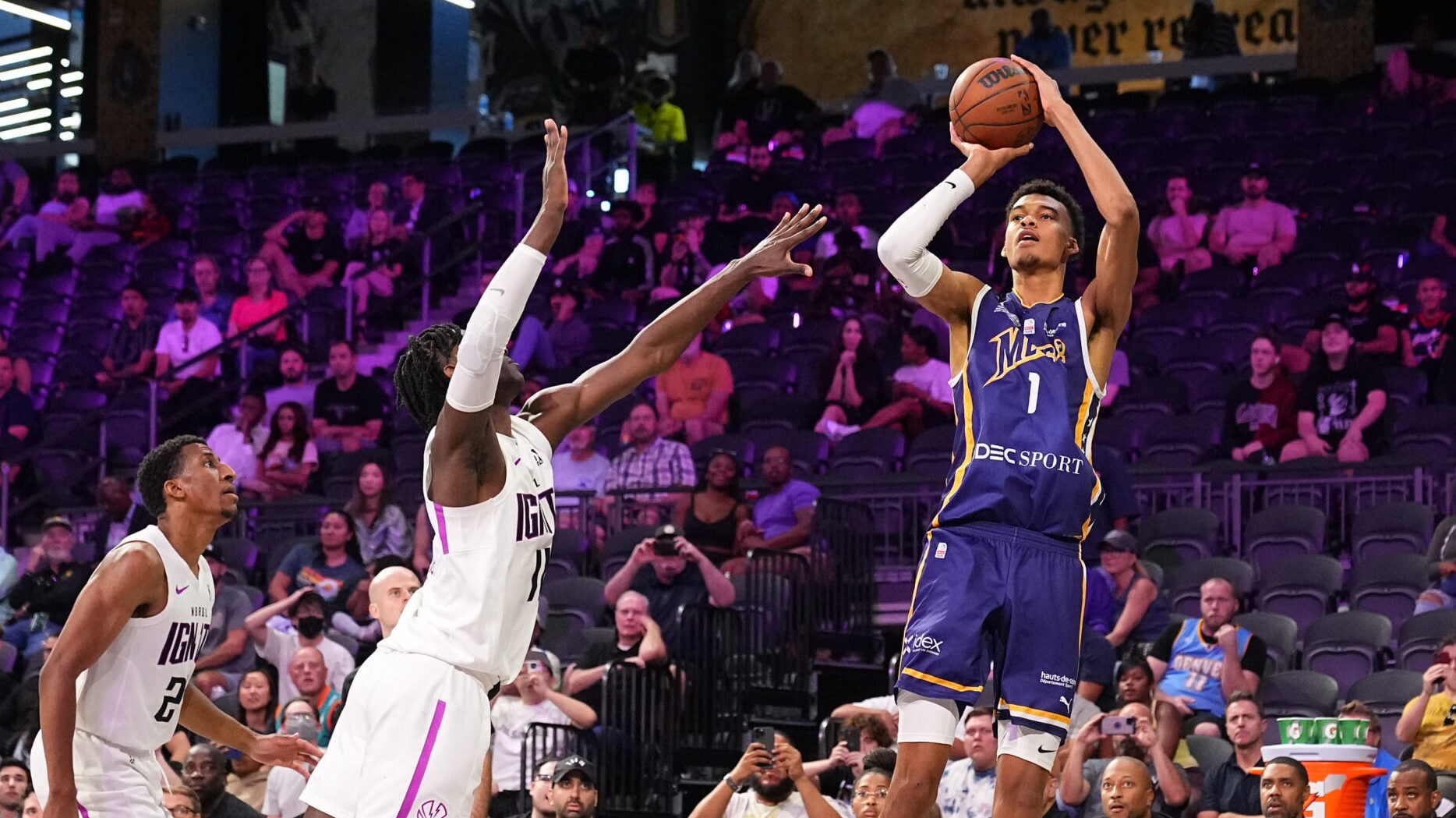 France picks Victor Wembanyama for World Cup qualifiers
PARIS (AP) — The NBA's top draft prospect, Victor Wembanyama, will join the France national team next month for a pair of World Cup qualifiers.
The French federation made the announcement on Friday. The 7-foot-3 Wembanyama is among 12 players selected for a road game in Lithuania on November 11 and a home game against Bosnia and Herzegovina on November 14.
If he plays, it would mark Wembanyama's debut with the senior France team. He was unable to play EuroBasket this summer due to injury. France ended up falling to Spain in the gold medal game of this event.
France are trying to secure a place for the 2023 World Cup, which will be played in the Philippines, Japan and Indonesia. France are currently 6-2 in World Cup qualifiers, on course to become one of 12 European teams to earn a place in the 32-team tournament.
The coach of the France team is Vincent Collet, who also coaches Wembanyama with pro club Metropolitans 92.
The Metropolitans shared a pair of games near Las Vegas this week against the G League Ignite, with Wembanyama – the consensus favorite to be the No. 1 pick in the 2023 draft – averaging 36.5 points in those matchups .
Wembanyama, 18, has previously played for France's national programs, including the FIBA ​​U16 European Championship 2019 and FIBA ​​U19 Basketball World Cup 2021 – falling to USA 83-81 in the match for the gold medal of this event.