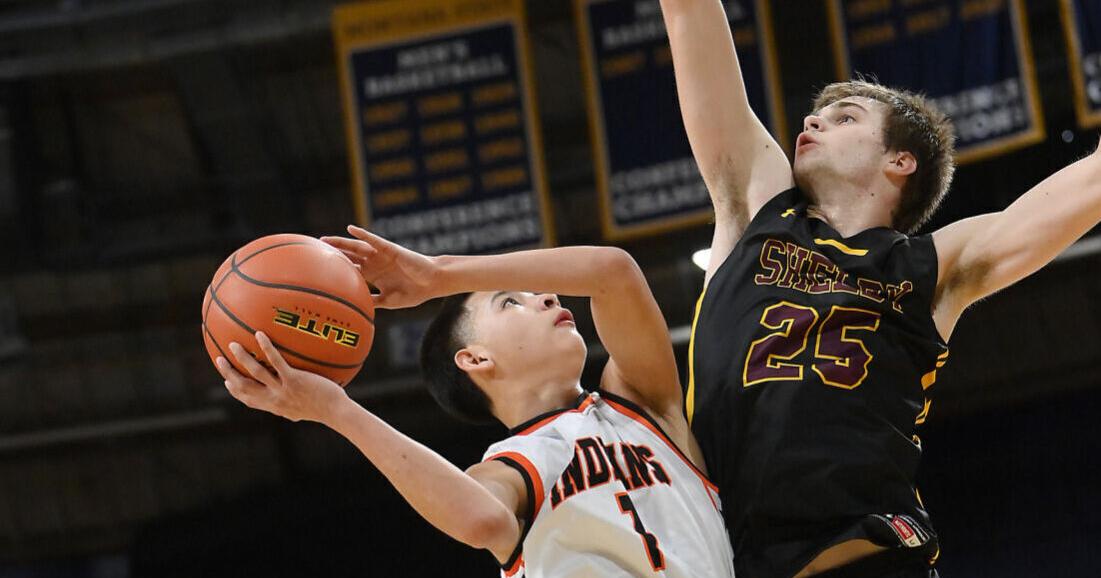 Future Montana men's basketball players talk past seasons as they approach their next step | Grizzlies UM
MISSOULA — Rhett Reynolds and his Shelby team were forced to do something a little out of the ordinary at the Class B State Basketball Tournament in Bozeman.
Reynolds, who made a verbal commitment to the Montana men's basketball team a long time ago early 2021 as the first player from the Class of 2022 to pick UM, and his teammates played without a safety net after a broken foot forced a key senior guard. Five players playing all 32 minutes each in four state tournament games.
It's safe to say that Reynolds, a 6-foot-9 forward, and his teammates have had plenty of break-in.
Reynolds and Shelby went 2-2 at state. They lost to Lodge Grass, then picked up back-to-back wins over Eureka and Bigfork. Then, once again, they met Lodge Grass in the consolation console final and lost in a battle of two of the best in Class B.
Due to injuries, Reynolds had to do some things for his team that he wasn't always asked to do during the regular season. It was nothing too surprising, serving mainly as a safety valve against the hectic Lodge Grass press and, like his teammates, having to play the whole game.
This put the top position in a new place to learn a bit on the fly and deal with adversity.
"We've grown a lot as a team," Reynolds said Friday. "…Honestly, I would have liked to win that game for third place or win this state, but I think it was a great run for us and a good year."
Reynolds finished his final year of prep hoops averaging just north of 24 points per game. He threw some dunks and blocked a few shots in his last game against Lodge Grass.
He's excited to join what's shaping up to be a seasoned group of Grizzly forwards, led by Montana native Mack Anderson, DJ Carter-Hollinger and Josh Bannan. Anderson announced in early March that he would be back for his fifth year of college hoops, much to Reynolds' delight.
"I think they will push me and develop me," he said. "It'll just help my game grow, going up against two of the best guys in the conference. … I was excited when I saw Mack coming back."
Bateman and Big Sky break out
Caden Bateman and the rest of the Missoula Big Sky senior class had a clear goal: to take the program to places it hadn't been in a long time.
The program had seen many lows in recent seasons, with players leaving for other schools and wins not coming as the Eagles lived in the shadow of the Missoula Sentinel and Hellgate programs.
But this year for the senior class was always marked as the year they would. It was the year of Big Sky boys basketball.
And it was the case.
The Eagles went 9-9 in the regular season, with all losses in the single digits. If you ask them, they could have won most of those games.
"Knowing that we were going to have this ability by the time we reached our senior year, we talked (as freshmen) about how this is the year you want to be at Big Sky," said said Bateman, a 6-7 forward, on the phone Saturday. "…We always had the same mentality our senior years that we were going to be able to carry everything.
"We came into (divisions) knowing we were going to change the way people think about Big Sky. I think we've accomplished that. … I have a lot of love for this family that we've built."
The Eagles eventually took second place in the Western AA Division, beating rivals Sentinel and Hellgate on the way, knocking them down in the consolation brackets where both fell and missed the state tournament. Big Sky was alone in the state, the first time it happened at Missoula AA Boys Basketball.
Before the division game against Sentinel, Bateman admitted he had nerves.
During the regular season in Game 1 against the Spartans, Bateman got his first ever "overrated" chant from the Spartans' student section. He expected it, but it was still a new experience for UM's future walk-on.
"I don't know why, but every time I played Sentinel I was very nervous," he said. "…I knew it was coming but I hadn't experienced it and so it happened to me for sure, but the next two games I played against them I ended up with doubles- doubles. Come to think of it, it's a silly thing."
A few more close calls came and went, and the Eagles exited the AA State Tournament as a third-place team. They brought a men's basketball trophy home to Big Sky High for the first time since 1997 – years before any of the players on the list were born.
Going forward, Bateman, who averaged 16.6 points per game last season and showed flashes of his ability to play outside or inside, uses a mantra that has worked for him his first season when he was a budding young hoopster, learning the game and just figuring out what it might take to achieve his goals.
"One thing I live for is that effort is a personal choice," he said. "Whatever you do with it, it can take you anywhere you want."
The siesta makes the most of it
At 6-7 and fresh off a growth spurt in 2020 that saw him grow from around 6 feet flat to his current height, Jaxon Nap made the most of his natural position last season.
Nap, of Renton, Washington and Hazen High School, earned 3A KingCo MVP honors for his dominant year, doing so while playing a position he won't play at the next level.
Because of his height, which makes the southpaw an attractive winger for Montana down the line, he was to be Hazen's de facto center. Nobody else in his team could do it, considering they were all down 6-1, so he made the best of it. Nap, who played mostly wing and guard during the AAU Tour for his club team, averaged 22 points and 15 rebounds while playing fifth-place finish last season.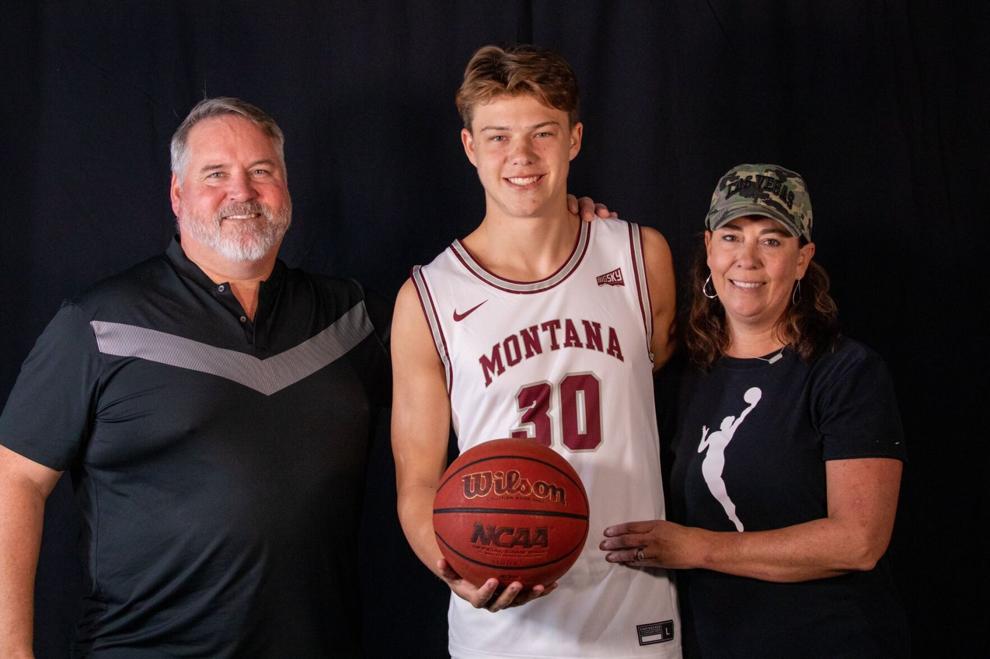 "It was more or less quite frustrating," he admitted in a phone interview on Friday. "Because, in case I get the ball back, they'll overtake me from the start. It was a bit frustrating but I got past it."
But, still, there was a lot of good in playing in a new position. Nap learned different skills that he never really had, due to playing guard for most of his life.
He learned to take advantage of smaller clashes and use his length to his advantage to shoot those smaller than him. Nap had a season-high 41 in a 76-65 win early in the season and had 12 games of at least 20 and four of at least 30 points.
"That's one thing that I felt like I could develop a bit, my inner game," he said. "I was a lot taller than a lot of the 'big men' in high school, you might say. I was able to dominate downstairs and on the glass."
Hazen wasn't a top basketball school, but had one of its best seasons in recent memory and a lot of that credit goes to Nap.
He led his team in the districts for the first time since 2007 and an 8-12 overall and 6-8 in the league. From helping to turn a program around, to now as he is about to join a program that, although a bit dormant lately, still has a winning tradition and high expectations every year.
"Montana has been known for a very long time as a winning program," Nap said. "I feel like next year is going to be a really fun year."
Kerr grows through adversity
Anyone who has followed Montana men's basketball this year has probably heard head coach Travis DeCuire throw the word "adversity" a few times. The Griz have dealt with it in the form of injuries, events on the pitch and questionable losses.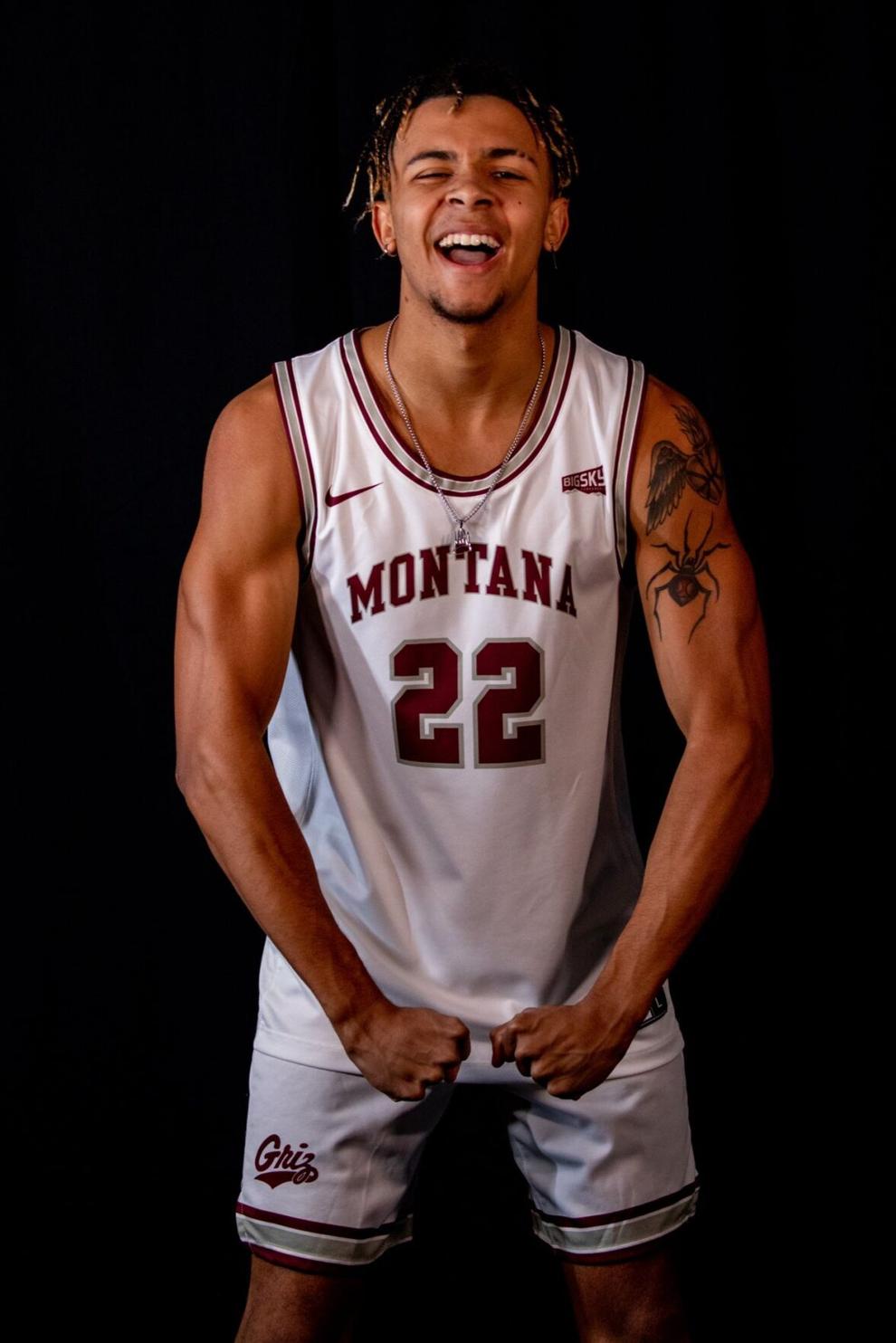 Isaiah Kerr, a point guard at St. Francis High School in Mountain View, Calif., got it in a number of ways, mostly in the form of injuries.
He struggled in the offseason after a knee injury and recovered early in the season. But in California, the pandemic still affected winter sports a little more than Montana, where games were rarely, if ever, called off. Because of that, Kerr and his teammates played maybe two or three games in total with their full rotation.
This led to rapid growth and a do-it-all stat line for the 6-foot-2 point guard.
Kerr averaged about 15 points, six rebounds (second on the team), five assists, two steals, and a block as he led the team in all of those categories except rebounds. He took it upon himself to be his team's carry as injuries and COVID-19 protocol altered the rotation.
"At one point there was a player, he was warming up for the game and found out he had tested positive so he had to go home during the warm-ups," Kerr said. "That, plus me rehabilitating my knee injury, we really had, at the end of the league game, like two or three games. So it was quite difficult, but it was good to get through that adversity and deal with it. "
On the court, Kerr tried different things to prepare for the next level. He's already a solid defender and knows how to dance around screens to swing and weave his way into the lane, but he understands that at his height, he'll have to find creative ways to get shot and shot at by the college greats.
So he turned to the NBA to improve his float and ball handling, as many prep hoops do, and he used Cleveland Cavaliers All-Star guard Darius Garland as an example. Kerr likes the way Garland balances her game, knowing when to hunt for her shot and knowing when to feed her bigs — something that fits perfectly with Montana's offense.
"He's actually someone I watched a lot of highlights from to try to shape my game from that," he said. "He's just a super quick guard and can get to the hoop, but he's also really good at finding the big ones and finding the open man."