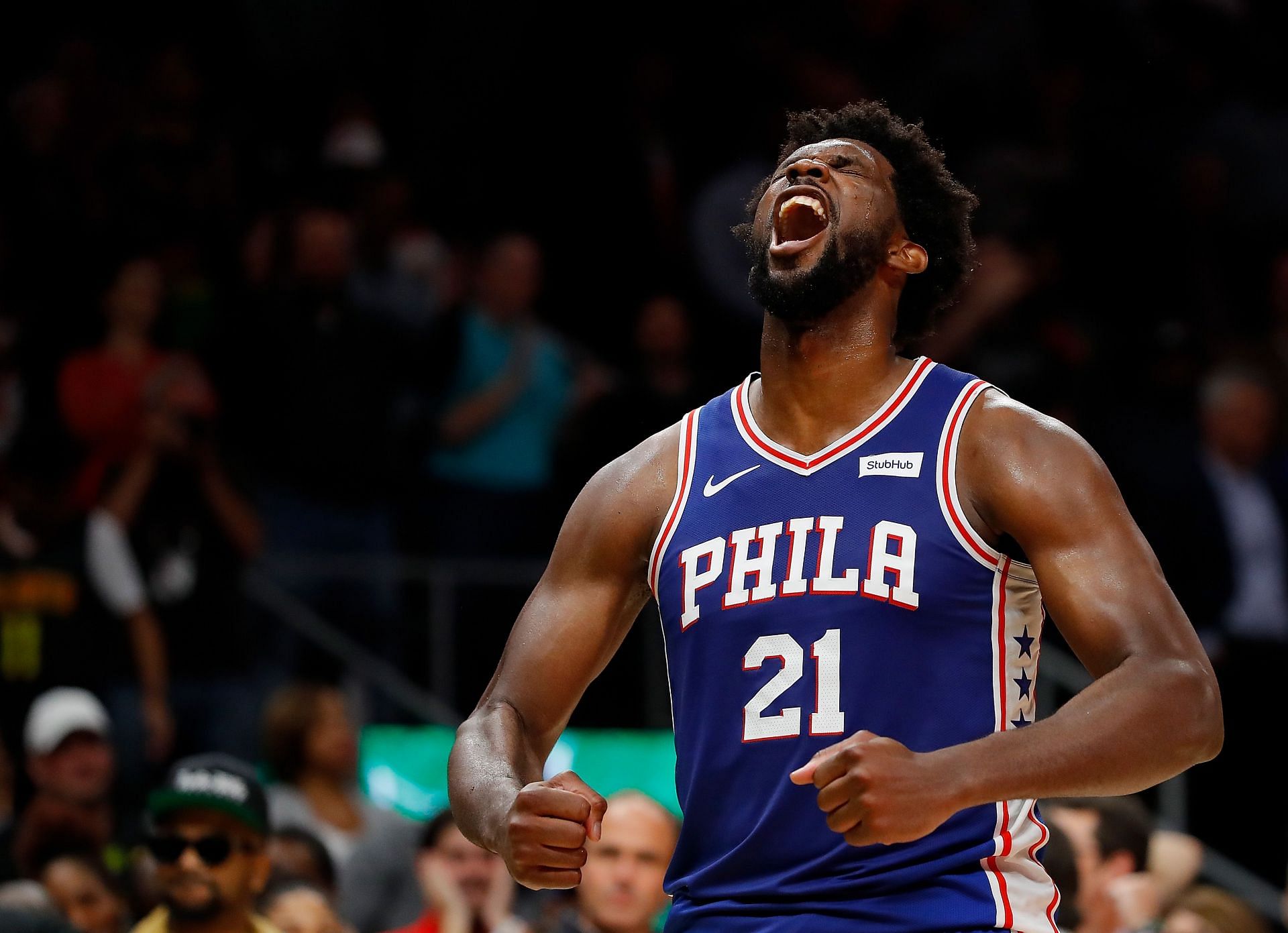 Joel Embiid granted French citizenship, could play for France at 2023 FIBA ​​World Cup and 2024 Paris Olympics
Joel Embiid would have started the process of French naturalization a few months ago. According to recent information, Embiid was granted citizenship by the French government. The latest rumors suggest the Philadelphia 76ers superstar could start his international career as soon as possible.
The official Olympics website confirmed the news. The Official Journal of the French Republic validated his citizenship on July 5. This means the five-time All-Star could play for France at the 2023 FIBA ​​World Championship and the 2024 Paris Olympics.
FIBA allows one naturalized player on each national team's roster. Embiid didn't play for Cameroon and opened up about the possibility of becoming a French citizen in 2018.
The 28-year-old was born in the French-speaking Cameroonian capital Yaoundé. Embiid is fluent in French, while also having family members living in France.
Former NBA player and France international Boris Diaw commented on Embiid's candidacy in May. He confirmed to L'Équipe that the Sixers superstar started the process.
"I know he has personally started the naturalization process and would like to play for France," Diaw said. "That said, we are not putting the cart before the horse and we are waiting for these procedures to be completed."
---
Joel Embiid could help France win internationally
France will participate in EuroBasket 2022 from September 1 to 18. It remains unclear if Joel Embiid will be called up for the tournament.
France are in Group B with Bosnia and Herzegovina, Germany, Hungary, Lithuania and Slovenia. They were shockingly knocked out by Germany in the Round of 16 in 2017.
If Embiid isn't ready for EuroBasket, he will definitely be available for FIBA ​​Basketball World Cup 2023. France did not qualify for the tournament, but are currently in the second qualifying round. The Blues finished third in both the 2014 and 2019 FIBA ​​World Cups.
France have had a lot of success in international competitions over the past few years. They have just won their first silver medal at the Tokyo Olympics in 2020.
They were narrowly beaten by the United States in the gold medal game, 87-82. The team is led by several NBA stars including Rudy Gobert, Evan Fournier, Timothe Luwawu-Cabarrot and Theo Maledon.
Adding Embiid to the French team will make them an even better team. Gobert and Embiid can work together since the latter can shoot beyond the arc. It should also be noted that the Sixers superstar is arguably one of the best players in the world today.
Embiid has just completed his second consecutive MVP finalist campaign. He averaged 30.6 points, 11.7 rebounds, 4.2 assists, 1.1 steals and 1.5 blocks last season. He led the Sixers to the Eastern Conference Semifinals where they were eliminated by the Miami Heat in six games.
---