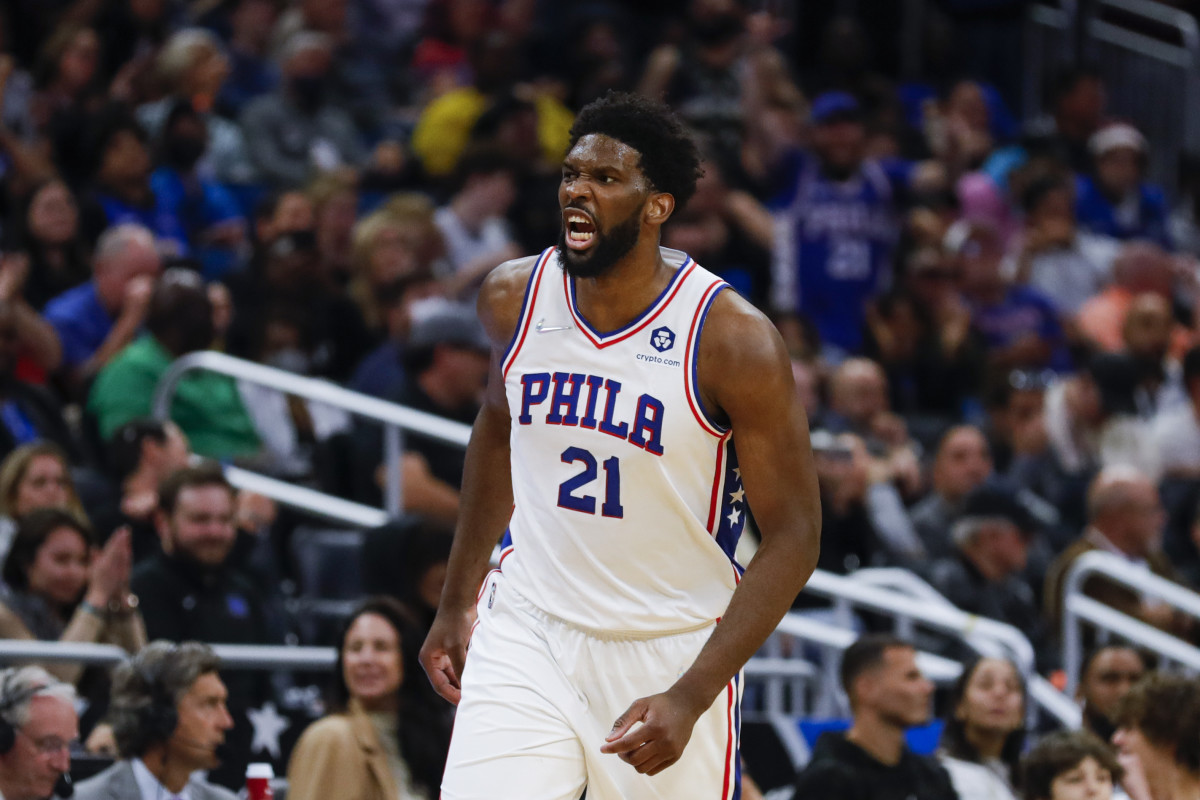 Joel Embiid on the rise of foreign basketball players to the top spots in the NBA: "It doesn't have to be an American basketball player who is the best."
The NBA has changed a lot throughout its history. Initially, the league's popularity was limited to the United States. But over the years, that has changed as the NBA is now known all over the world.
As a result, we've seen more and more amazing players playing in the league who aren't from the United States. Moreover, said foreign players are now starting to prove their talents as they are constantly in talks to win the league's top accolades.
The likes of Giannis Antetokounmpo, Nikola Jokic, Joel Embiid, Luka Doncic and many more are fan favourites. In fact, in the 2021-22 NBA season, the race to win the regular season MVP award features Embiid and Jokic in a head-to-head race.
With the regular season almost over, it will be exciting to see which player wins the MVP award. Anyway, Joel Embiid of the Philadelphia 76ers spoke about the rise of foreign players in the league in a recent interview.
"I'm just happy that it's guys like me, Pascal, or whatever – just taking advantage of this opportunity, and knowing that you still got it all, and we didn't. So for me, it's good to see when guys – you know, foreign guys – come here and show them that basketball is bigger in America, but you know it's not necessarily an American basketball player who is the best. So it's good.
Embiid argued that the best players in the league aren't all American right now. It's even more amazing to see Joel Embiid in the conversation about being the best player in the league. Embiid once revealed that he wasn't even sure he had the potential to be in the NBA.
Well, as it turns out, he not only has the potential to be in the NBA, he has the potential to be considered one of the best. Perhaps he will soon win an NBA championship with the 76ers and his legacy in the league will become even greater.