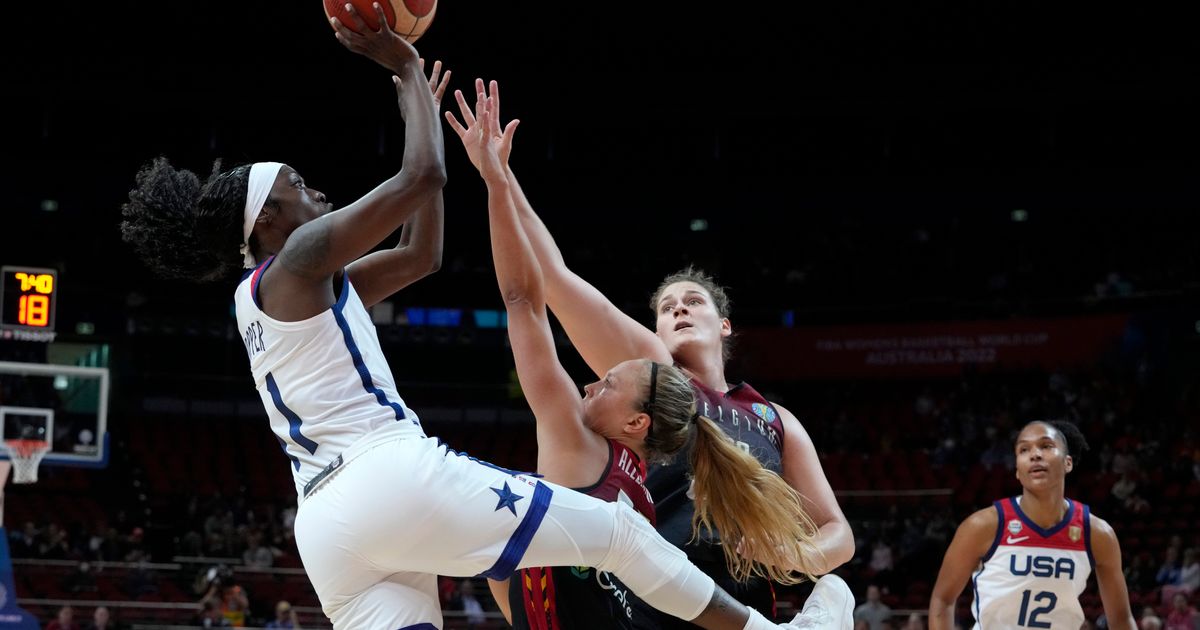 Kahleah Copper's FIBA ​​Diary: Motivations, tournament hopes
SYDNEY (AP) — Everything happens for a reason.
Last year I didn't make the US Olympic roster and used that as motivation. Falling always motivates me. So all season last year I used that to elevate my game and it paid off with a WNBA championship in Chicago.
Unfortunately, we couldn't defend our title, but we didn't have much time to focus on it. After we lost, I had 24 hours to pack my house, then I flew to Philadelphia. A short stop there before heading to San Francisco to meet the team before they come to Sydney.
There wasn't much time to pack for this trip, but I had to make sure I had my Crocs with me.
My birthday was last month and my Chicago Sky family took care of me by getting me a great pair of Crocs with Jibbitz that matched my personality. It's got Spongebob, Drake, my date of birth, and hot sauce on it. I don't go anywhere without the hot sauce. Without forgetting my nickname KFC and my number 2.
Once in Sydney we started practicing and there was a quick rotation of learning the pieces. There wasn't a lot of time, but you understand things. As a pro, you have to. Fast forward to this week where I'm waiting to hit the room for my five minute meeting to see if I'll be on the World Cup roster.
I admit that I was anxious and felt a bit nervous. After all, this is the big moment. I remembered what happened last year when I couldn't come, but I walked into that meeting with my head held high and prayed for the best.
There was immediate relief and a feeling of gratitude and reward when they told me that I had been on the team and now I was on the USA team competing for the World Cup.
Now is the time to focus on trying to win a gold medal. I love Cheryl (prefect). She's a competitor, which isn't a surprise since she's a Virgo. She is a winner and wants to do whatever it takes to win.
There are 12 great players in this team and everyone works hard, does what they are supposed to do. You know there are other greats waiting to come after you.
___
Chicago Sky star Kahleah Copper is playing in her first World Cup team for the United States and periodically returns from Sydney.