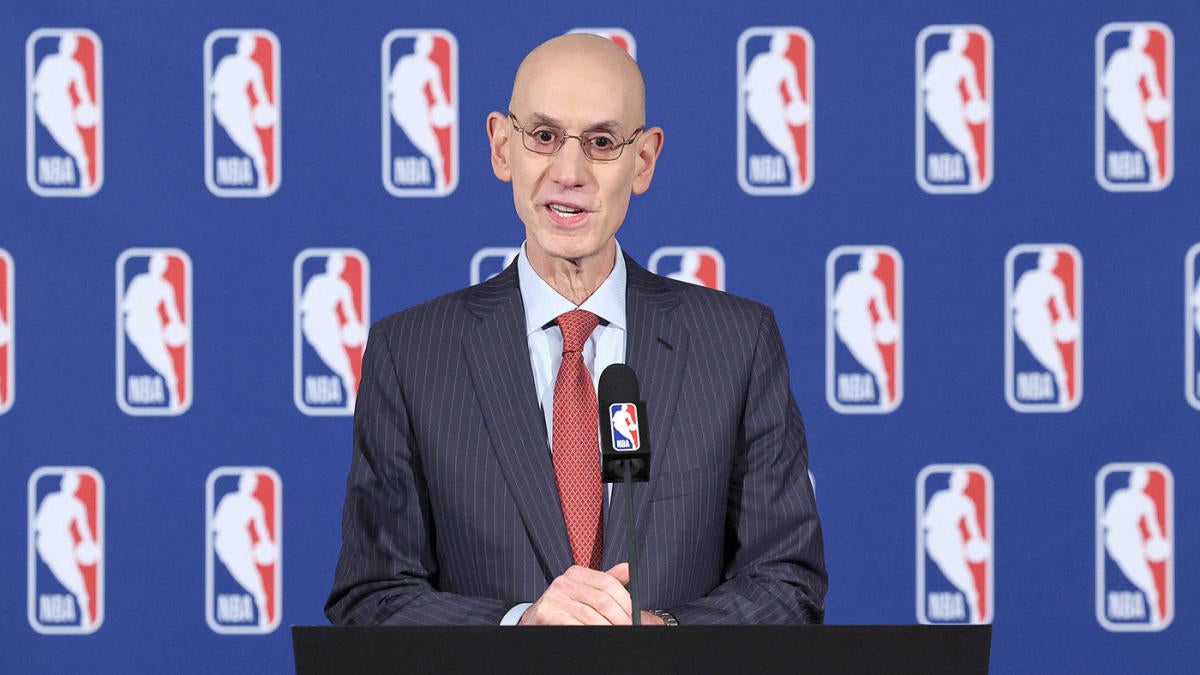 NBA commissioner Adam Silver says play-in will become 'fixed', league wants to eliminate fouls
The play-in tournament is going nowhere, according to NBA commissioner Adam Silver.
"It's something we've talked about continuing beyond this season," Silver said at a press conference after the league's board of governors meeting on Wednesday. "We are very happy with what we are seeing so far."
Please check the subscribe box to confirm that you wish to subscribe.
Thank you for your registration!

Keep an eye on your inbox.

Sorry!

An error occurred while processing your subscription.

Silver reiterated what he said during All-Star Weekend in February: The league was initially focused on the qualifying games themselves, rather than how the tournament would improve the quality of the regular season. Before answering questions, he noted that "only three seeds have been established" with only a few days remaining. (As explained in Brad Botkin's daily playoff image, the Phoenix Suns have clinched the No. 1 spot in the West, the Memphis Grizzlies are stuck at No. 2, and the Los Angeles Clippers are heading to play. -in as the eighth seed. .)
"What we're seeing is a much bigger impact essentially on the last month of the season," Silver said, "where teams are either fighting to get into the play-in tournament itself or scrambling to get out of the tournament. play-in with a sixth seed locked in. We're happy with that. It may need some more tweaking. We'll see how it goes this year, but I think it's going to become a staple in this league.
Silver didn't explain what the potential tweaks might be, but he did discuss another potential change: eliminating the "catch" foul, which is the unsightly intentional foul that stops a transition opportunity.
In November, the league's competition committee spoke about the increase in such fouls, according to The Athletic's Shams Charania. Silver said it's coming back this time and there may be a new rule in place before next season.
"There was a discussion about fouls being committed," Silver said. "Byron Spruell is here, President of Basketball Operations. As you know, this is something we're very focused on and looking to make a change for next season. We still have work to do with our competition committee. We will be meeting the board again in July, which would be a possible time to change this rule."
There's been "a pretty dramatic increase in gripping fouls," Silver said, and "we don't think that's a big part of our game. International basketball has another way of doing it, but it's something we could potentially like to tweak."
FIBA punishes "unsportsmanlike" fouls by awarding two free throws and the ball, much like a flagrant foul in the NBA. Their rulebook states that any contact where the player "does not legitimately attempt to play the ball directly within the spirit and intent of the rules" is an unsportsmanlike foul. This specifically includes "unnecessary contact caused by the defensive player in order to halt the progress of the offensive team in transition. This applies until the offensive player begins their act of shooting".
Money doesn't need to follow FIBA's lead, though. Since the 2018-19 season, the G League has had a rule against the "transitional grip foul", which "occurs when a defender commits a grip foul (a foul in which the defender does not make a play on the ball) against an attacking player who has the ball or has just released a pass; a foul is committed on a transitional scoring opportunity; and a foul does not meet the criteria for a clear lane foul." The fouled team may choose any player to take a free throw, and they retain possession of the ball.
The coach's challenge could also be changed, according to Silver, but he did not indicate that was imminent.
"I know in the league there are teams that think if you pass one coach's challenge, you should be able to get another one," Silver said. "We always try to balance that with the stoppage issues and take away what makes this game so great, which is the flow.
"So that's something that I'm sure we'll re-examine this summer. I don't necessarily anticipate a change there, but we'll look at the end of the season and see what the data tells us."