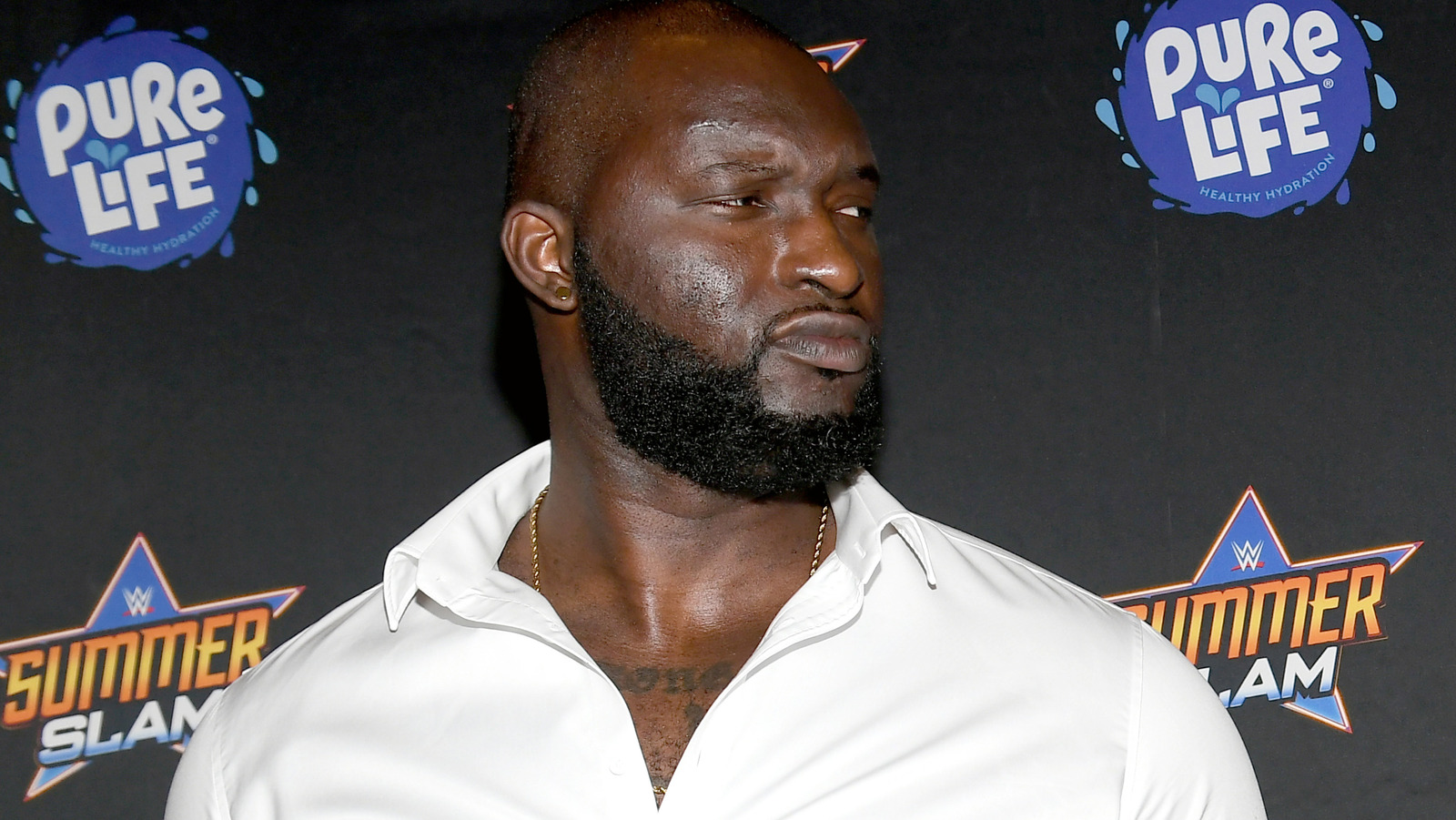 Omos is one of many basketball players to become professional wrestlers
After hanging up his basketball jersey for the final time, Omogbehin joined the line of former basketball players turning to professional wrestling – a roster of wrestlers that includes The Big Show, Kevin Nash, Nia Jax and Bayley. In October 2018, Omogbehin was part of WWE's highly touted rookie class, which included Mia Yim and Matt Riddle. WWE's new 7ft 3in, 370lb giant makes his in-ring debut in July next year on a house show "WWE NXT", according to Sports Illustrated.
Omos immediately made his impact every time he made his WWE debut, first defeating Scott Parker and Shane Matthews in a two-on-one handicap match in his 'NXT' debut, then becoming a intimidating doorman character on "Raw," before making his official main roster debut alongside future tag team partner AJ Styles. After lining up with Styles on the main roster, WWE gave Omogbehin the name "Omos".
With Styles, Omos found immediate success on the main roster. The unlikely tag team won the "Raw" Tag Team Championship at WrestleMania 37 in 2021, defeating The New Day for the belts after Omos pinned Kofi Kingston. Their tag team has since disbanded and Omos has moved on to picking fights of his own size. In the latter half of 2022, WWE's Biggest Man was locked in a feud with Braun Strowman, most recently taking him on in a losing effort at WWE Crown Jewel in November.