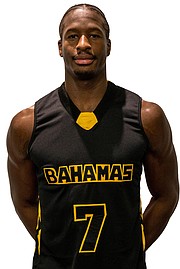 Professional basketball players Munnings and Davis head to new clubs in France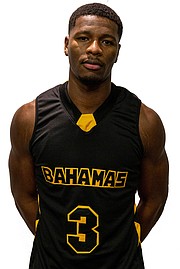 By RENALDO DORSETT
Tribune sports journalist
rdorsett@tribunemedia.net
A PAIR of national team members from the recent FIBA ​​Basketball World Cup 23 Americas Qualifiers will travel to new locations when they resume their professional careers in Europe.
Travis Munnings and Radshad Davis recently signed new deals with their respective clubs in France for the 2022-23 season.
Munnings is heading to Boulazac Basket Dordogne of the French ProB League for his fourth season of professional basketball.
Boulazac finished 13th in the league standings last year at 13-19.
Munnings has previously played in France when he made his professional debut with La Rochelle Stade Rochelais of France's Ligue NM1. He averaged 17.5 points, eight rebounds and 3.8 assists per game during his brief stint with the club.
The following year, he joined Portugal's Liga Portuguesa de Basquetbol (LPB) and averaged 12.5 points, 8.1 rebounds and 3.3 assists per game for UD Oliveirense. He helped lead the club to a 19-7 regular season record and a quarter-final berth. The following off-season he moved to Benfica.
Munnings spent last season with Sporting Lisboa Benfica and helped the club complete a dominant season in Portugal's Liga Portuguesa de Basquetbol (LPB) with the 2022 league title.
Benfica finished the regular season leading the overall standings at 24-4 and had an 8-1 run throughout the playoffs.
In 30 games, Munnings averaged 7.4 points, 5.1 rebounds and 1.7 assists per game while shooting 60% from the field and 30% from beyond the arch.
In the FIBA ​​EuroCup, Benfica finished just short of the Group K quarter-finals.
In 14 EuroCup games, he averaged 8.7 points, 5.4 rebounds and 3.5 assists per game.
Davis will travel to France for the first time and join Vendée Challans Basket of Ligue NM1.
The club finished 7-5 last season in Group C.
Davis spent his first professional season last year with Decolor Fundacion Globalcaja La Roda in the LEB Silver League.
LEB Silver is the third tier of the Spanish basketball league system, after Liga ACB and LEB Gold.
In 26 games, he averaged 13 points, 5.5 rebounds and 1.3 steals per game. La Roda finished sixth in the Eastern Division at 14-12.
At national team level, the two players recently helped the Bahamas advance to the second round of the FIBA ​​Basketball World Cup qualifiers for the first time in history. The Bahamas clinched qualification with a 97-80 win over the US Virgin Islands on July 1. Davis finished with 12 points off the bench while Munnings scored 10.
In six games across three qualifying windows, Munnings averaged 10 points, 6.7 rebounds and 5.3 assists per game. Davis played in four qualifying window games and averaged 6.5 points and 2.3 rebounds per game.