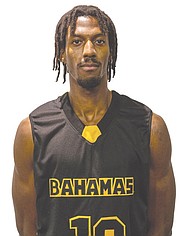 Professional basketball players stand out in Spain and the Balkans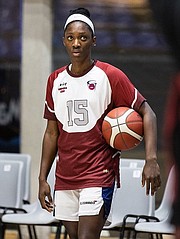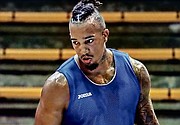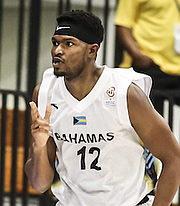 By RENALDO DORSETT
Tribune sports journalist
rdorsett@tribunemedia.net
In Spain, Danrad Knowles makes his debut in a new league while Lashann Higgs becomes his team's top scorer and in the Balkans, Zane Knowles averages a double double and Kentwan Smith's defense stands out.
Knowles, on his debut for CB L'Hospitalet of Spanish league LEB Plata, scored a team-high 15 points in his club's 109-79 loss to Palma.
The sophomore pro shot 6-7 from the field, grabbed five rebounds and added three steals in just 20 minutes.
He spent his rookie campaign last year with AD Cantbasket 04 in the Liga EBA, Spain's fourth division, where he averaged 13.5 points and 6.5 rebounds per game in 24 appearances.
The former Houston Cougar was selected by Grand Rapids Drive with the 65th overall selection in the 2018 G-League Draft. Grand Rapids Drive is the G-League affiliate of the Detroit Pistons.
In Spain's Liga Femenina Endesa, Higgs and Hozono Global Jairis continue to alternate wins and losses and fell to 2-2 with a 56-55 loss to Ensino.
Higgs was the only player on Jairis' roster to hit double figures with 13 points and five rebounds. Through four games, Higgs is the team's leading scorer and the only player on the team to average double digits at 11.3 points per game on 40% shooting from the field and 40% shooting from three points.
Just over a week ago, Higgs scored a season-high 19 points to lead Jairis to an 83-75 victory over his former club Bembibre PDM. She shot 3-5 from outside the arc, 4-5 from the free throw line and also added five assists in 31 minutes.
She concluded last season in the Liga Femenina Endesa with Lointek Gernika Bizkaia.
In 25 games, she averaged 9.8 points, 2.6 rebounds, and 1.3 assists per game.
Zane Knowles continues to be a dominant force for CSKA Sofia Reds in the Bulgarian National Basketball League and is the league's leading rebounder. Knowles finished with eight points and a game-high 13 rebounds in his club's 78-72 win over Balkan.
He ranks third on the team with 13 points per game on 58 percent shooting from the field and a league-leading 11.3 rebounds per game.
In a narrow 70-68 road win over Shumen, Knowles finished with 17 points, a game-high 12 rebounds and three blocked shots. He shot 6-9 from the field and 5-6 from the free throw line.
In the season opener, he finished with 14 points and nine rebounds in a 91-65 loss to Spartak Pleven.
Kentwan Smith filled the stat sheet with 14 points and eight rebounds, but it was his game with six steals that stood out in his Svendborg Rabbits' 81-65 win over BAC in Denmark's Basketligaen. Smith is averaging a team-leading 15 points and 7.3 rebounds per game in his first season with the club.
In the previous game, Smith scored 19 points and grabbed nine rebounds – both team highs – in his team's 78-76 loss to Vaerlose. He shot 8-13 from the field, including 3-4 from three-pointers.
Smith has spent the last two seasons with Garonne ASPTT in France's NM2 league. In 23 appearances, he averaged 15.4 points per game.