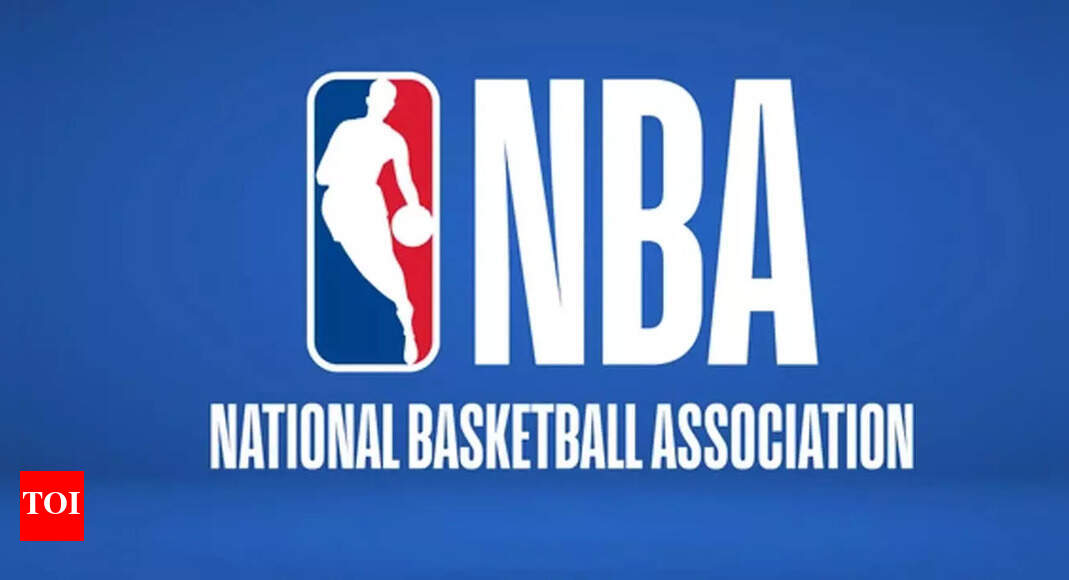 Rise of international players in the NBA – the best basketball league in the world | More sports news
NAGPUR: The National Basketball Association (NBA) has shown its appeal as a truly global league, inspiring fans and players from different corners of the world to be united in the love of basketball.
The NBA's 75th Anniversary season celebrates the growth of basketball over the years, which is evident with the growing number of international players participating in the league.
The 2021-22 season marks the eighth consecutive season that opening night rosters have featured at least 100 international players. The number of international players in the NBA jumped from five in the league's first season in 1946-47 to a record 113 at the start of the 2016-17 season. Currently, the NBA has 109 international players from 39 countries. The Toronto Raptors have a record 10 international players, followed by the Dallas Mavericks (7) and Oklahoma City Thunder (7).
The numbers also reflect the quality. The past three seasons have seen international players win the KIA Most Valuable Player award, with Serbian Nikola Jokic being the reigning MVP. Greece's Giannis Antetokounmpo had won back-to-back MVP trophies in 2019 and 2020 and is the reigning NBA Finals MVP.
Along with this, the previous season saw several international players make their way to the All-NBA team, proving that these players are arguably some of the best in the sport right now. Apart from Antetokounmpo and Jokic, the league had Luka Doncic (Slovenia), Joel Embiid (Cameroon) and three-time Defensive Player of the Year Rudy Gobert (France) on the 2020-21 All-NBA Team.
In previous seasons, the league has seen Ben Simmons (Australia), Pascal Siakam (Nigeria), Tony Parker (France), Marc and Pau Gasol (Spain), among others, in the All-Star Games and All-NBA teams .
Many American-born players trace their ancestry across the world, with more than 30 players in the league having an African parent. These players include Bam Adebayo (Nigeria links), Karl-Anthony Towns (Dominican Republic links), Kemba Walker (Antigua links), among many others. Some players also have heritage in Asian countries like the Philippines, as well as Jordan Clarkson of the Utah Jazz and No. 2 pick in the 2021 draft, Jalen Green of the Houston Rockets.
The NBA is committed to talent around the world. The NBA Academy is a shining example of this, with NBA Academy graduate Josh Giddey being drafted into the league in 2021. Alongside this, the NBA's Basketball Without Borders initiative alongside FIBA ​​has produced 35 former BWB players in the league in recent years.
The talent pool is constantly changing and the NBA is looking to hire more young talent from around the world.