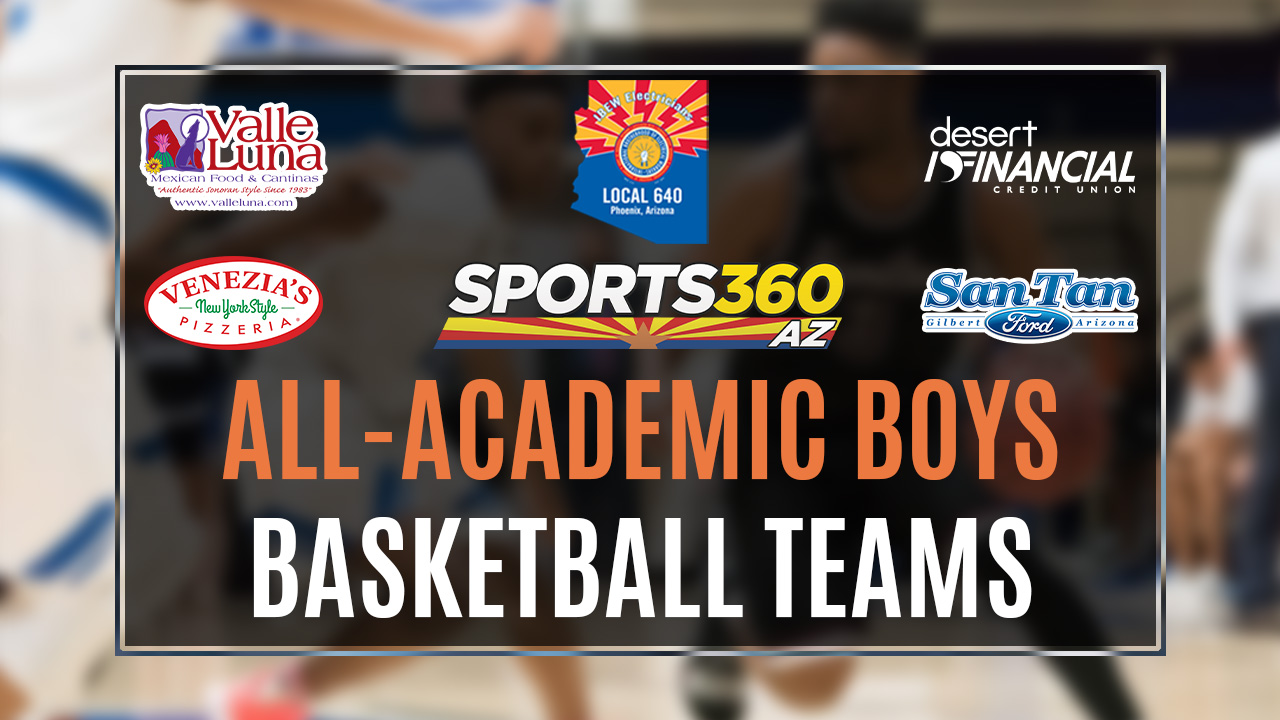 Sports360AZ All-Academy Men's Basketball Teams (1A-3A)
For eleven years, Sports360AZ has been committed to recognizing Arizona's best and brightest student athletes. We are excited to once again bring you the All-Academic Sports360AZ Winter Sports Teams presented by IBEW Local 640, Desert Financial Credit Union, Venice pizzeria, San Tan Ford and Mexican Restaurants Valle Luna recognize the excellence of student-athletes not only in competition, but also in the classroom.
We have been overwhelmed with the response from players, coaches, athletic directors and parents and their nominations. A few notes on the composition of the team:
Sports360AZ reached out to every athletic director in the state, as well as every college head coach for the respective sports, asking for nominations based on class performance. We have also opened applications to parents and players. This is the only way to be named to the all-academic team. Thank you to the high school community for recognizing these student-athletes!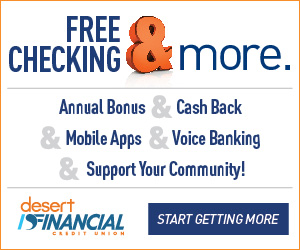 Thank you very much for your applications and be sure to use #Sports360AZScholars when sharing these teams on social media.
Without further ado, we are excited to bring you the 2022 All-Academic Sports360AZ Men's Basketball Team for Divisions 1A, 2A, and 3A.
first team
Reid Granillo – Blue Ridge – Weighted GPA 5.0
Cameron Hill – Tempe Prep – Weighted GPA 5.0
Clark Campbell – Tempe Prep – 4.9 Weighted GPA
Nolan Kemper – Chandler Preparatory Academy – 4.86 Weighted GPA
Owen Coulter – Chandler Preparatory Academy – 4.86 Weighted GPA
Gabriel Huerta McWhirter – Tempe Prep – 4.8 Weighted GPA
Chris Milner – Tempe Prep – 4.8 Weighted GPA
Carson Rex – Blue Ridge – 4.78 weighted GPA
Steven Hall – Blue Ridge – 4.72 weighted GPA
Jonathan Kearney – Arizona College Prep – 4.68 Weighted GPA
Alexander Neill – Arizona College Prep – 4.61 Weighted GPA
Noah Rasmussen – Chandler Preparatory Academy – 4.6 Weighted GPA
Alan Kim – Arizona College Prep – 4.59 Weighted GPA
Logan Joe – Blue Ridge – 4.56 weighted GPA
Ryder Joseph Voutt – Yuma Catholic – 4.5 weighted GPA
Tyler Gebing – Arizona College Prep – 4.49 Weighted GPA
Lopemi Omole – Gilbert Christian – 4.47 Weighted GPA
Luke Klingler – Gilbert Classical Academy – 4.45 Weighted GPA
Akhil Nair – Gilbert Classical Academy – 4.45 Weighted GPA
Zavian Strom – Eastmark – 4.42 weighted GPA
Noah Larson – Northwest Christian – 4.41 GPA
Nolan Bailey – Tempe Prep – 4.4 Weighted GPA
Justice Turley – Gilbert Classical Academy – 4.39 Weighted GPA
Cole Muscari – Northwestern Christian – 4.38 weighted GPA
Andrew Best – Northwestern Christian – 4.37 weighted GPA
Nabhan Hossain – Gilbert Classical Academy – 4.37 Weighted GPA
Braden Polley – Gilbert Classical Academy – 4.35 Weighted GPA
Wesley Larson – Kingman – 4.33 weighted GPA
Allen Lee – Arizona College Prep – 4.33 Weighted GPA
Asher Perez – Arizona College Prep – 4.33 Weighted GPA
Jordan Salazar – Arizona College Prep – 4.33 Weighted GPA
Prince Valladolid – Arizona College Prep – 4.3 Weighted GPA
Sterling Harris – Chandler Preparatory Academy – 4.3 Weighted GPA
John Bergin – Tempe Prep – 4.3 Weighted GPA
Tyrone Jordan – Tempe Prep – 4.3 Weighted GPA
Ethan Greig – Tempe Prep – 4.3 weighted GPA
James Philipps – Tempe Prep – 4.3 Weighted GPA
Corey Wood – ALA Ironwood – 4.29 Weighted GPA
David Drejza – St. John Paul II Catholic – 4.28 Weighted GPA
Efren Figueroa – San Luis – 4.26 weighted GPA
Jared Kennedy – Gilbert Classical Academy – 4.25 Weighted GPA
Chad Coplin – ALA Ironwood – 4.24 Weighted GPA
Jackson Bourland – Northwestern Christian – 4.24 weighted GPA
Derek Morales – Arizona College Prep – 4.23 Weighted GPA
Luke Reynolds – Arizona College Prep – 4.21 Weighted GPA
Richard Lee Stallworth – Yuma Catholic – 4.2 weighted GPA
Jace Olson – Gilbert Christian – 4.2 weighted GPA
Michael Gross – Gilbert Christian – 4.2 Weighted GPA
Owen Fermoyle – Gilbert Christian – 4.2 Weighted GPA
Weston Anderson – Gilbert Christian – 4.2 weighted GPA
Andy Allen – ALA Ironwood – 4.19 Weighted GPA
Nate Padilla – Blue Ridge – 4.13 weighted GPA
Zach Romesburg – Chandler Preparatory Academy – 4.1 weighted GPA
Alex Jeffries – Northwestern Christian – 4.09 GPA
Trevor Snyder – Gilbert Classical Academy – 4.08 Weighted GPA
Renz Iurino – The Gregory School – 4.06 Weighted GPA
Carter Reynolds – The Gregory School – Weighted GPA 4.01
Sebastiano Vincenzo Patane – Yuma Catholic – Weighted GPA 4.0
Carson Grier – Valley Christian – Weighted GPA 4.0
Kyle Grier – Valley Christian – Weighted GPA 4.0
Aaron Wallace – Valley Christian – Weighted GPA 4.0
Joshua Van Ordt – Chandler Preparatory Academy – Weighted GPA 4.0
Jackson Williams – Tempe Prep – Weighted GPA 4.0
Brody Waters – Duncan – 4.0 Unweighted GPA
Honorable Mention
Alejandro Ramirez – San Luis – 3.61 weighted GPA
Alexander Burns – Eastmark – 3.23 unweighted GPA
Alexander Tabuchi – St. John Paul II Catholic – 3.7 weighted GPA
Anthony Noriz – Santa Cruz Valley – 3.76 unweighted GPA
Austin Sampson – Tempe Prep – 3.8 weighted GPA
Austyn Gerard – Valley Christian – 3.27 Unweighted GPA
Caden Heyn – Gilbert Christian – 3.8 Weighted GPA
Caleb Schinker – Gilbert Christian – 3.7 Weighted GPA
Chris Lopez – The Gregory School – 3.55 Unweighted GPA
Cole Bower – St. John Paul II Catholic – 3.89 weighted GPA
Conlan Jensen – Duncan – 3.9 Unweighted GPA
Connor Johns – Gilbert Classical Academy – 3.77 Weighted GPA
David El – The Gregory School – 3.78 Unweighted GPA
Daylan Chichester – Eastmark – 3.33 unweighted GPA
Dayton Draper – Arizona Lutheran Academy – 3.2 unweighted GPA
Dominic Murphy – The Gregory School – 3.48 unweighted GPA
Drew Paulo – Eastmark – 3.93 weighted GPA
Dylan Taylor – Valley Christian – 3.20 unweighted GPA
Esequiel Perez – Santa Cruz Valley – 3.17 unweighted GPA
Gary Najar – Duncan – 3.9 Unweighted GPA
Grant Tammany – Valley Christian – 3.81 Weighted GPA
Isaac Humes – Northwestern Christian – 3.63 weighted GPA
Jackson Indahl – Arizona Lutheran Academy – 3.47 unweighted GPA
Jake Esparza – Blue Ridge – 3.67 Weighted GPA
Javery Mayberry – Eastmark – 3.04 unweighted GPA
Jorge Lomeli – Arizona Lutheran Academy – 3.71 unweighted GPA
Joseph Cady – Tempe Prep – 3.7 Weighted GPA
Justice Moore – Arizona College Prep – 3.5 unweighted GPA
Kalvin Saade – Rancho Solano Prep – 3.74 Weighted GPA
Kason Payne – Rancho Solano Prep – 3.65 Weighted GPA
Keon Talgo – Gilbert Christian – 3.3 unweighted GPA
Kevin Roman – Santa Cruz Valley – 3.37 unweighted GPA
Kyle Flanigan – Arizona College Prep – 3.42 Unweighted GPA
Kyler Thruston – Northwest Christian – 3.67 weighted GPA
Liam Reagan – Gilbert Classical Academy – 3.9 Weighted GPA
Liam Torres Beltran – ALA Ironwood – 3.51 weighted GPA
Logan Millard – Northwestern Christian – 3.79 weighted GPA
Luke Shaw – Valley Christian – 3.70 Weighted GPA
Luke Weathers – The Gregory School – 3.79 Unweighted GPA
Marshall Gillette – Northwestern Christian – 3.95 weighted GPA
Mason Kintner – Arizona College Prep – 3.83 Weighted GPA
Max Lightfoot – Gilbert Christian – 3.7 Weighted GPA
Michael Dienes – Rancho Solano Prep – 3.68 Weighted GPA
Michael Myers III – St. John Paul II Catholic – 3.99 weighted GPA
Miguel Corrales – San Luis – 3.67 weighted GPA
Nathan Harris – Santa Cruz Valley – 3.0 unweighted GPA
Nick Allen – The Gregory School – 3.96 Unweighted GPA
Nick Mojica – The Gregory School – 3.29 unweighted GPA
Nick Yu – Gilbert Classical Academy – 3.72 Weighted GPA
Noah Draper – Arizona Lutheran Academy – 3.47 unweighted GPA
Noe Vargas – Rancho Solano Prep – 3.56 Weighted GPA
Pearce Ramos – Rancho Solano Prep – 3.74 Weighted GPA
Rayan Hachem – Rancho Solano Prep – 3.84 Weighted GPA
Reed Bode – Arizona Lutheran Academy – 3.61 unweighted GPA
Remington Stagg – The Gregory School – 3.62 unweighted GPA
Ricky Enriquez – ALA Ironwood – 3.56 weighted GPA
Robert Greenberg – Northwestern Christian – 3.69 weighted GPA
Rylan Lloyd – Gilbert Christian – 3.94 Weighted GPA
Sagith Vargas – Rancho Solano Prep – 3.83 Weighted GPA
Sean Voss – Santa Cruz Valley – 3.39 unweighted GPA
Spencer Franken – Gilbert Christian – 3.8 Weighted GPA
Tanner Plitzuweit – Arizona Lutheran Academy – 3.64 Unweighted GPA
Thomas Peltzer – Arizona Lutheran Academy – 3.97 Unweighted GPA
Vince Edwards – The Gregory School – 3.81 unweighted GPA
Zach Hohmann – Gilbert Christian – 3.1 unweighted GPA