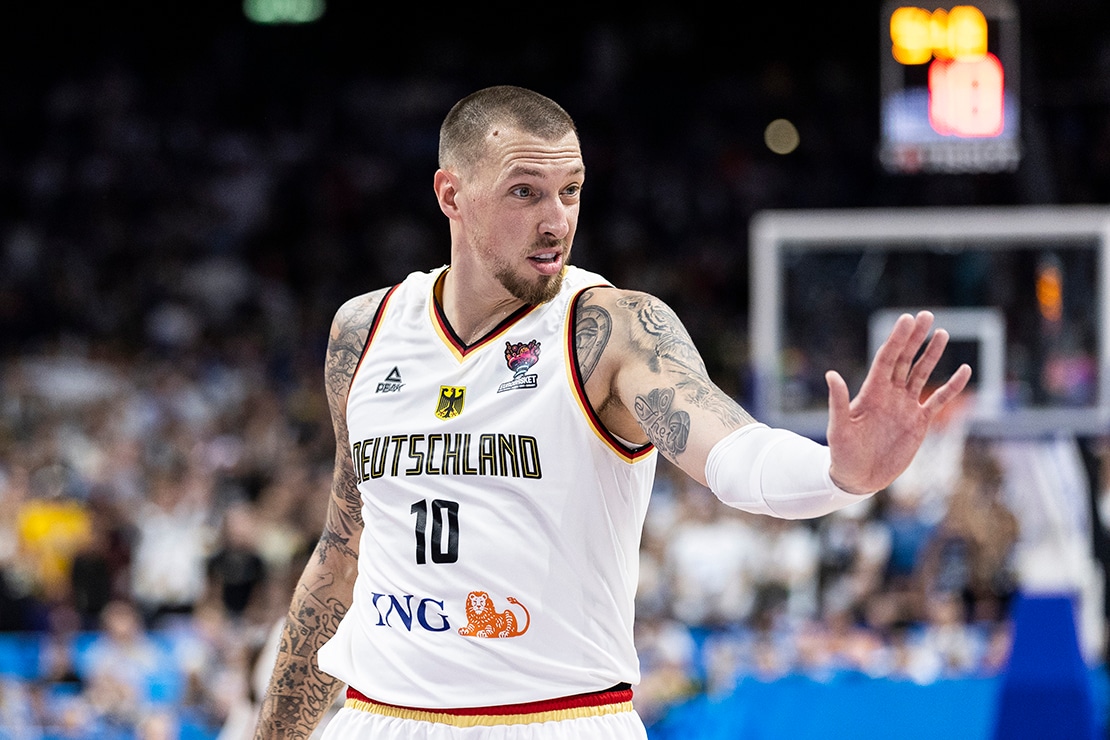 Theis helps Germany advance to EuroBasket semi-finals
Training camp doesn't start for another two weeks, but Pacers center Daniel Theis already has his sights set on a championship. Theis and his German teammates have qualified for the semi-finals of EuroBasket 2022, FIBA ​​Europe's continental championship.
After exiting the group stage, Germany faced Montenegro on Saturday in the first round of the 16-team knockout stage. Germany took a 24-point halftime lead and held on through the final two quarters for an 85-79 victory.
Theis battled through fouls to record nine points on 4-of-6 shooting, four rebounds, one assist and one block in just 20 minutes of action.
That set up a showdown in Berlin on Tuesday between Germany and Greece, led by two-time NBA MVP Giannis Antetokounmpo. Theis put in a monster performance, recording a double-double as Germany prevailed, 107-96. The Pacers center finished with 13 points on 6-of-12 shooting, a record 16 rebounds (including six on the offensive glass), one assist and one block.
The trio of Theis and fellow NBA players Dennis Schroder (26 points and eight assists) and Franz Wagner (19 points and four rebounds) propelled Germany to the semifinals. Predictably, Antetokounmpo had a big night for Greece, tallying 31 points, seven rebounds, eight assists and three steals, but was ejected in the fourth quarter after picking up a second unsportsmanlike conduct foul. .
Germany will face perennial European powerhouse Spain in the semi-finals on Friday. Win or lose, Germany will play once again on Sunday to conclude the competition, either in the league or in a match for third place.