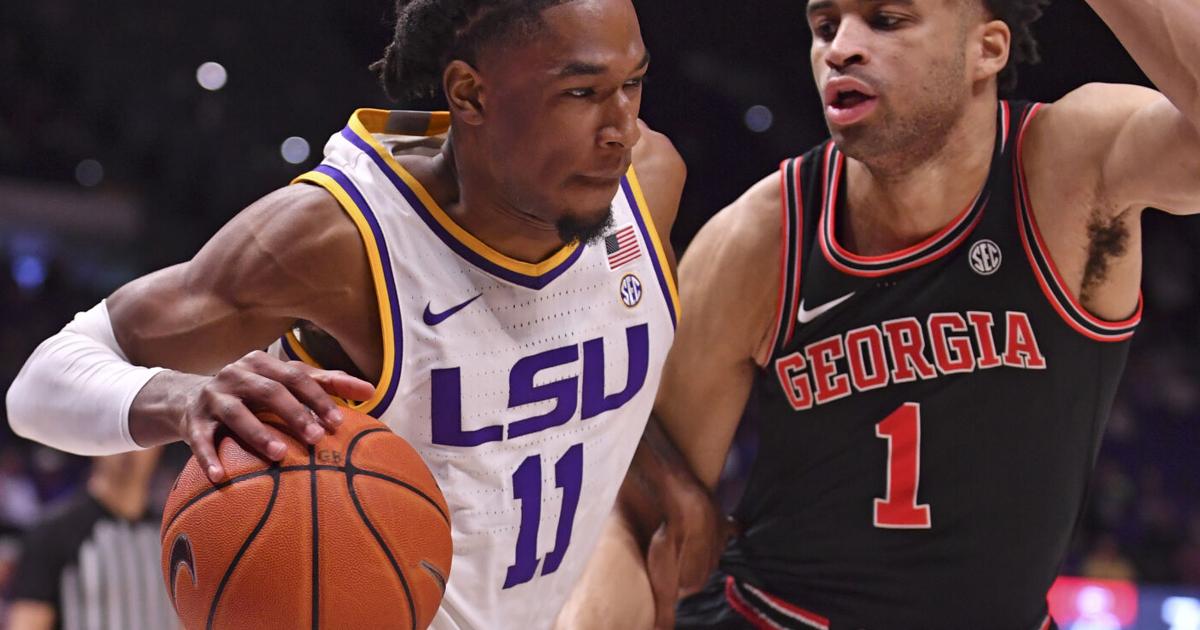 Two more LSU basketball players enter the transfer portal; total now stands at seven | USL
The mass exodus of USL The basketball team continued on Wednesday when two more players entered the NCAA transfer portal.
Freshmen Bradley Ezewiro and Judge Williams added their names to the list, bringing the number of Tigers checking out their future options to seven.
Already in the portal were guards Brandon Murray, Xavier Pinson, and Adam Miller; forward Shareef O'Neal; and the Jerrell Colbert Center.
With seven players on the portal, Darius Days completing his eligibility and Tari Eason entering the NBA Draft, four scholarship players from the 2021-22 season remain on the roster: guard Eric Gaines, forwards Mwani Wilkinson and Alex Fudge and the Efton Reid Center.
The little-used Ezewiro and Williams appeared on the roster the same day LSU announced that former Murray State point guard Justice Hill had joined the program.
Hill, who played the past two seasons at Murray State for new LSU coach Matt McMahon, was the second inbound transfer for the Tigers in as many days.
Former Northwestern State forward Kendal Coleman announced Monday he was transferring to LSU, and the school made it official Tuesday.
Ezewiro, a 6-foot-8 forward, has played just seven games this season without a start. He averaged 1.6 points and 0.9 rebounds while playing 4.1 minutes per game.
Williams, a 6-4 guard, was expected to wear a redshirt last season after upgrading and entering college a year earlier.
Additionally, the four-star prospect showed up on campus with a foot injury that sidelined him for much of preseason practice.
But former coach Will Wade retired the red shirt when his team was plagued with post injuries early in the Southeastern Conference game in late December.
Williams ultimately played 20 games with one start and averaged 1.7 points while shooting just 27.5 percent from the field. He averages 10.6 minutes per game.