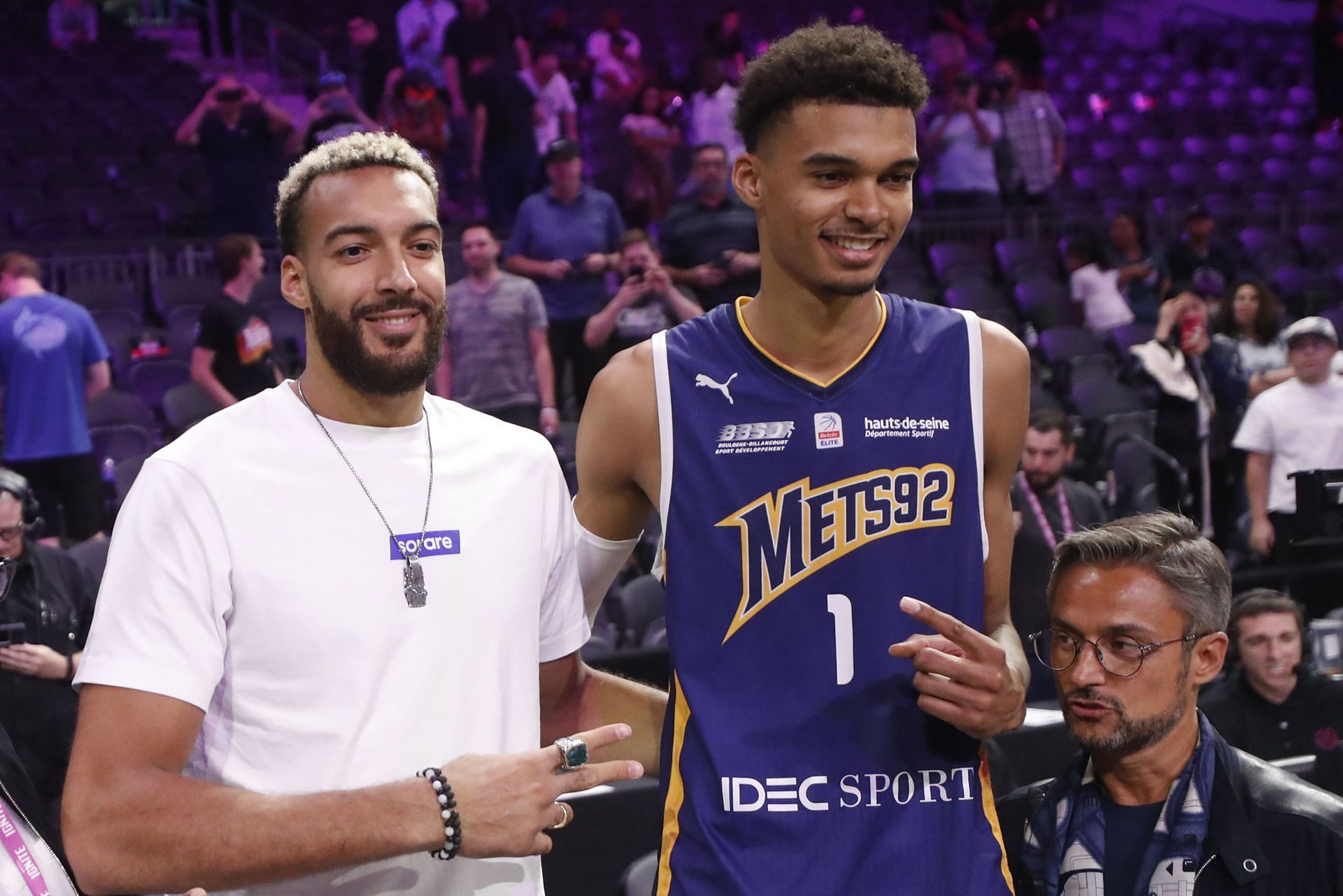 Victor Wembanyama joins the French team for the next FIBA ​​tournament
French-born big man Victor Wembanyama has become one of the most high-profile prospects in recent NBA draft memory. It looks like the world is about to take a look at Wembanyama on a higher level of competition.
The French Basketball Federation (FBB) have announced their roster for the FIBA ​​Basketball World Cup 2023 European Qualifiers. On that same list is 18-year-old Wembanyama, who has caused a stir with his overseas play. France are set to face Lithuania on Friday, before taking on Bosnia and Herzegovina on November 14.
The full French roster includes many familiar names to NBA fans. The big man Ismael Kamagate is listed. Kamagate was recently the 46th selection in the 2022 NBA draft by the Portland Trail Blazers. His nighttime draft rights were eventually traded to the Denver Nuggets.
Also on the list is talented guard Juhann Begarin. The French-born wing was selected 45th in the 2021 draft by the Boston Celtics. The FIBA ​​Qualifiers should give the world another chance to catch a glimpse of the talented big man. With Wembanyama's recent play, it would be a colossal surprise if he wasn't the first overall selection in the 2023 draft.
On Friday, Wembanyama played one of his best games of the year. He then finished with 33 points, 12 rebounds, four assists and three blocks in 35 minutes against Limoges. He shot 10 of 17 from the field.
---
Victor Wembanyama buzzes with his overseas game
Victor Wembanyama's performance on the court sparked excitement in the basketball world. At a reported height of 7ft 4in, he is a remarkable sight. The 18-year-old has been considered one of the NBA's hottest prospects for the past few years.
Wembanyama will finally be eligible for the 2023 NBA draft and has become an overwhelming favorite for the first overall selection. Players of his size simply don't offer the fluidity or upside to become a potential superstar. Not only does Wembanyama stand out with his 7-4 frame, but he also boasts a reported wingspan of 8 feet.
Wembanyama showed the advantage of being a potential two-way superstar at the next level. The development he showed in just one year won over scouts. Not only does it offer elite rim protection, but it also has the tools to be deadly offensively. Wembanyama has the ability to go out and hurt opposing defenses well beyond the arc.
After playing limited minutes last season with Euroleague club ASVEL Basket, Wembanyama has announced that he will be switching teams this offseason. The 18-year-old played for the Metropolitans 92 this season and thrived for long minutes.
In his first seven games of the French season, Victor Wembanyama posted averages of 21.3 points, 8.6 rebounds and 2.7 blocks. He shot 50.9%, including 33.3% from 3 points.