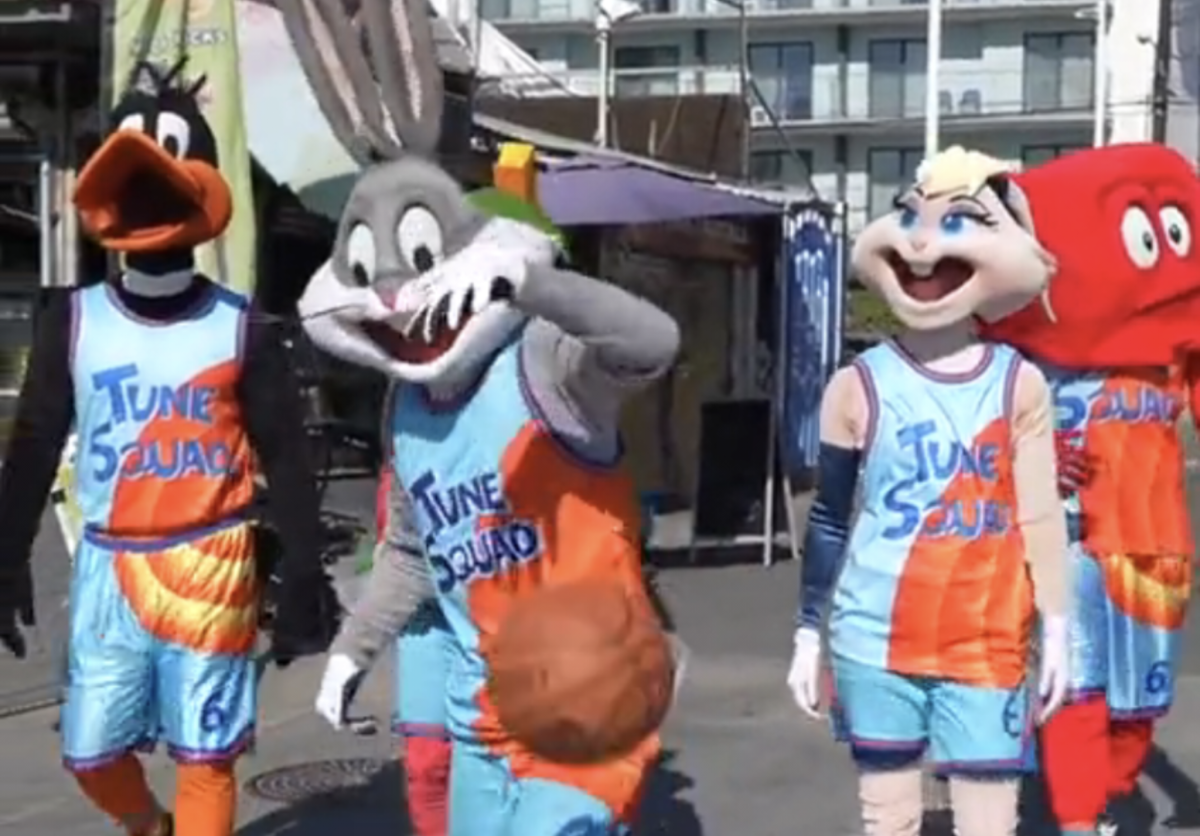 Video: Tune Squad embarrasses pickup basketball players
LeBron James' Space Jam: A New Legacy has added another installment to the iconic Space Jam franchise in 2021. The film has been highly anticipated by basketball fans, as it's been a while since the original came out, and a lot of people wanted to see how LeBron James would do as an actor.
A key plot element in both films is Looney Tunes characters playing basketball and teaming up with an NBA superstar (LeBron James/Michael Jordan). It looks like some people have decided to pay homage to the film in the real world. A recent viral video from PosteryzedClips featured people dressed as Space Jam movie characters such as Bugs Bunny and Daffy Duck embarrassing other pickup players.
There's no doubt that it's a tough feat to play basketball in costumes, especially ones with huge cartoon masks, as shown. In the video, we see the "Tune Squad" dunking and performing skill moves in these suits, and it was clear that they were simply a cut above the competition present on the field even while wearing these suits. Some of these moves are just amazing.
While Space Jam: A New Legacy was generally panned by film critics, it was still a fun movie that appealed to a demographic of basketball fans and kids. Sacramento Kings player Richaun Holmes claimed "all the kids" said they loved it, and clearly you're just supposed to enjoy the animation and goofy scenes present in the film, rather than to dig deep to try to provide -an in-depth analysis of it.
We'll see if more "Tune Squad" footage surfaces later. It would certainly be interesting to see if they can continue to dominate the other pickup courts. According to the video, you shouldn't bet against it.